UMass players get cannon blast to the face during pregame prayer ahead of loss to Texas A&M
College Station, Texas - A pair of praying UMass players were blasted with heavy smoke from a cannon just moments before their college football showdown against the Texas Aggies.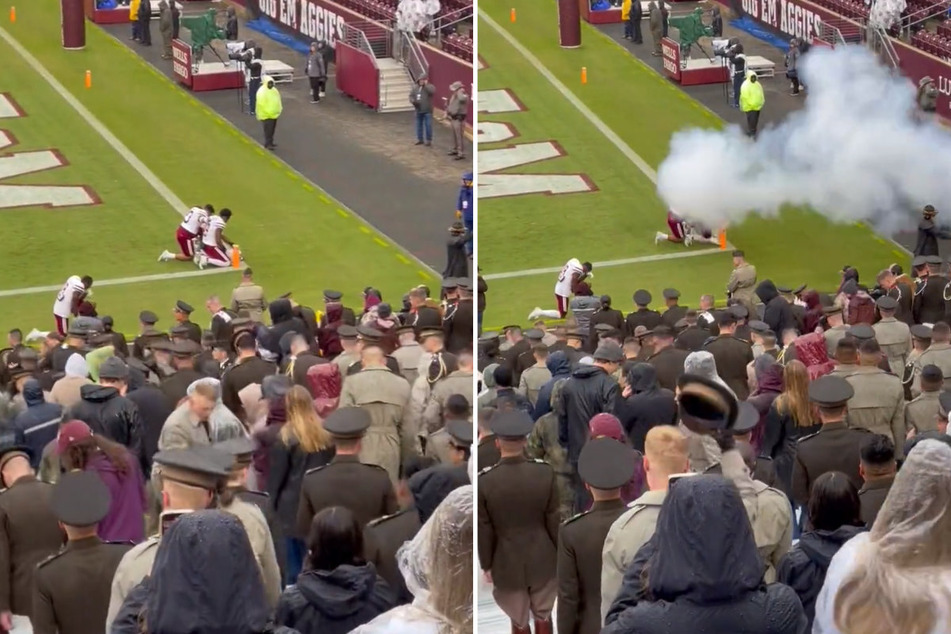 When UMass linebacker Jalen Stewart and his teammate kneeled in the corner of the Aggies end zone for their usual pre-game prayer, the two were utterly shocked by what was to come.
With all their attention focused on their meditation ahead of the kickoff, a nearby cannon fired several of shots right into their faces.
While Texas A&M fans thought the stunt was hilarious, others saw it as a classless act.
It's unclear whether there was any kind of intention involved, but thankfully no one was harmed.
Unlikely as it may be that the Minutemen were spooked by the pre-game incident, the team went on to lose heavily to an SEC program that has delivered some pretty dreadful performances throughout the season. The game ended 20-3 in the Aggies' favor.
That, however, didn't stop the majority of the home crowd leaving after the halftime band performance.
That takes Minutemen football to 1-10 for the season, while the Aggies improve to 4-7, a record that's nonetheless still pretty disappointing for a program projected to be one of the SEC better programs this season.
Cover photo: Collage: Screenshot/Twitter/Braxton Sherrill