Which college football players are staying on for another year?
New York, New York - The end of the college football season is near and players are faced with some big decisions on their careers. Which of them will stick around for another year?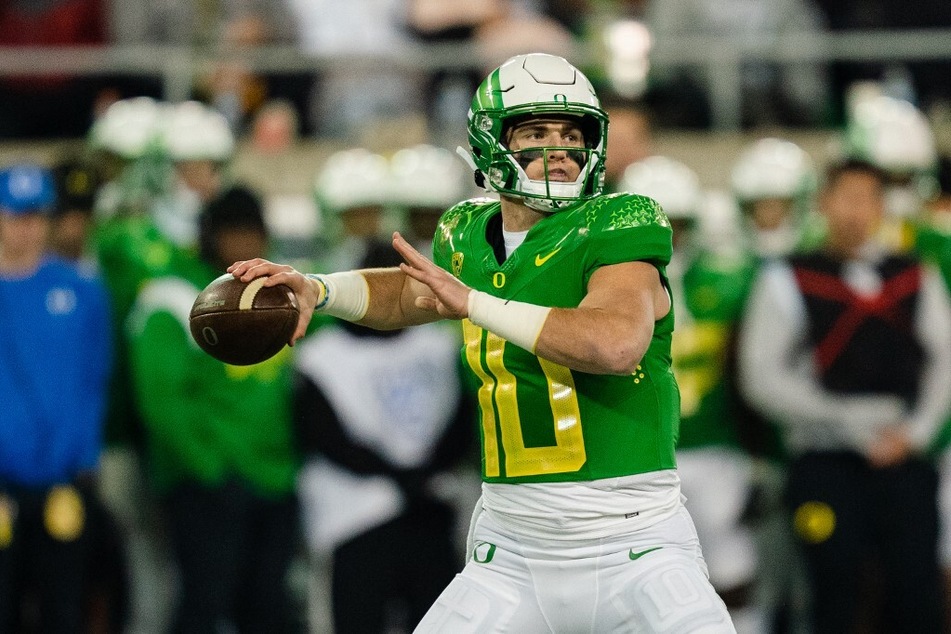 One name that we haven't heard the last of is Bo Nix. After nearly leading his team to the College Football Playoff (CFP), the Oregon Ducks quarterback wants more.
Nix will return to Oregon for his final season of eligibility in 2023, revealing his decision via an Instagram post captioned, "one more year."
Transferring from Auburn to Oregon prior to the 2022 season, Nix played his best season yet as a college quarterback under first year coach Dan Lanning.
The senior student-athlete notched career highs in completion percentage (71.5%), passing yards (3,388), and passing touchdowns (27). He also rushed a career-high 504 yards and 14 touchdowns.
With many players opting out of college football for the NFL Draft and others transferring schools via the transfer portal, Nix is one of the bigger names to return to his program for another year of college play.
The star passer will close out his season for Oregon on December 28 at the Holiday Bowl showdown against star quarterback Drake Maye and his North Carolina Tar Heels team.
Heisman finalist Max Duggan declares for the NFL Draft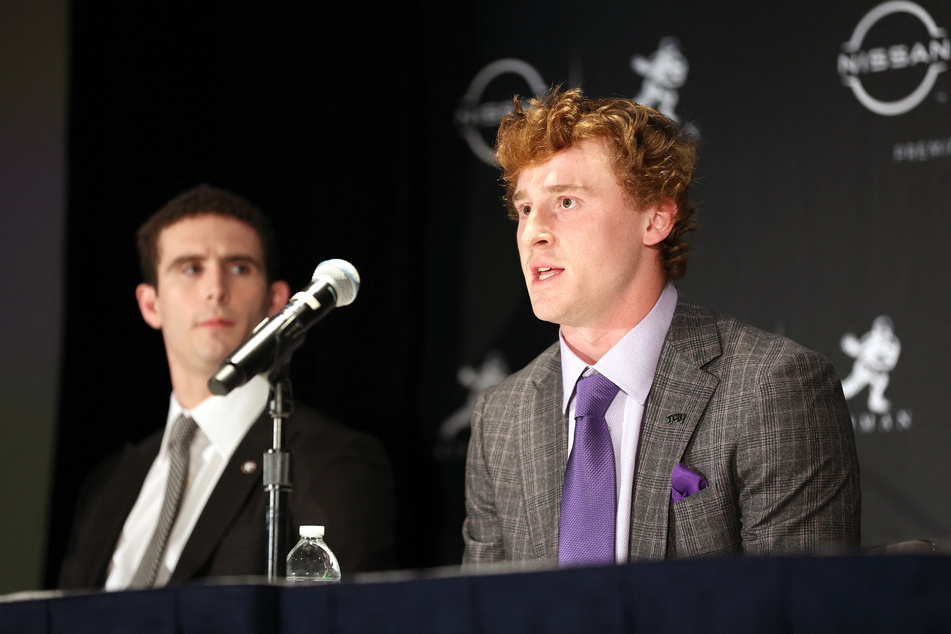 At the other end of the spectrum is senior Horned Frogs quarterback Max Duggan. While preparing for TCU's biggest game in eight decades, the Heisman finalist is at the same time turning his eyes to the future, tweeting his intent to enter the draft following the CFP.
"Being a student athlete at TCU has been the greatest experience of my life. It has helped me develop as a football player, earn a degree, and become a better man," Duggan tweeted. "I will be entering the 2023 NFL draft. But first, we still have business to take care of."
Duggan, who was credited as the leader of his undefeated regular-season team, will be a huge loss for the Horned Frogs offense, to which coach Sonny Dykes will look to replace following the CFP.
Transfer portal: Top players are leaving their teams to find another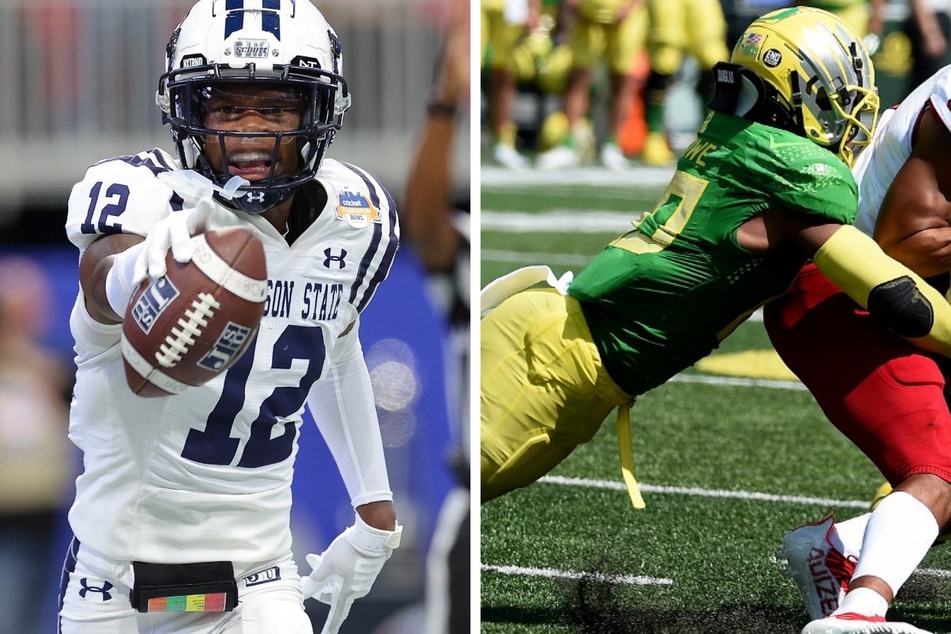 While some players are leaving their teams to the Draft, others are leaving to find better suited programs.
Jackson State's Travis Hunter revealed in a YouTube video his future in college football, which will continue outside of Jackson State football.
"And I don't know what I'm going to do next," Hunter said. "I know I'm just trying to look for a new home. And I'm going to take my time in this decision and just weigh my options, not rush or jump into nothing."
As Hunter looks for a new home, former Oregon linebacker Justin Flowe found his in the Arizona Wildcats on Sunday.
Flowe was the nation's best linebacker coming out of high school and is expected to make an immediate impact for the Wildcats next season.
Jonathan Flowe, the younger brother of Justin, has also entered the transfer portal and will be looking to leave Oregon football for next season. Jonathan has recently visited Arizona and has sparked speculation among fans to become a Wildcat like his brother Justin.
Cover photo: Collage: Kevin C. Cox / ALI GRADISCHER / GETTY IMAGES NORTH AMERICA / GETTY IMAGES VIA AFP