Which SEC head coach does South Carolina's Shane Beamer want in the boxing ring?
Columbia, South Carolina - South Carolina football head coach Shane Beamer just might have some beef with an SEC coach or two, and the college football world is buzzing trying to figure out who!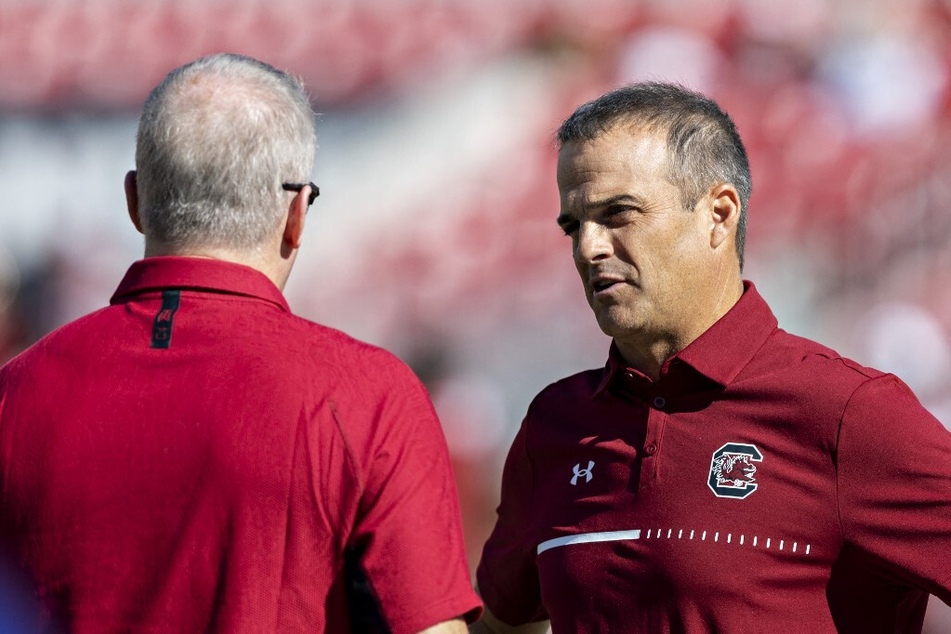 On Monday, Beamer appeared on the popular podcast Bussin' With The Boys alongside NFL free agents Taylor Lewan and Will Compton.
Things got a little spicy towards the end of the interview when Beamer was asked if there were any SEC coaches he wanted to fight and who he thinks he could beat in a fight.
It's safe to say his answer shocked many!
The Gamecocks' head coach started off by jokingly saying that there were a couple of SEC coaches he wouldn't mind fighting, and even suggested that he'd be able to hold his own against any coach in the league.
However, things took a serious turn when he revealed that there is one coach he's not too fond of, and South Carolina will face them in the 2023-24 season.
"My wife and I literally just had that conversation this morning about a team in the SEC that goes back to who I'd want to fight right now as well," said Beamer. "There's one in particular right now that I'm not really high on."
With only a handful of SEC teams on the Gamecocks' schedule this upcoming season, there are a select number of coaches Beamer may be referring to! So, who could it be?
Who does South Carolina play on the field this year?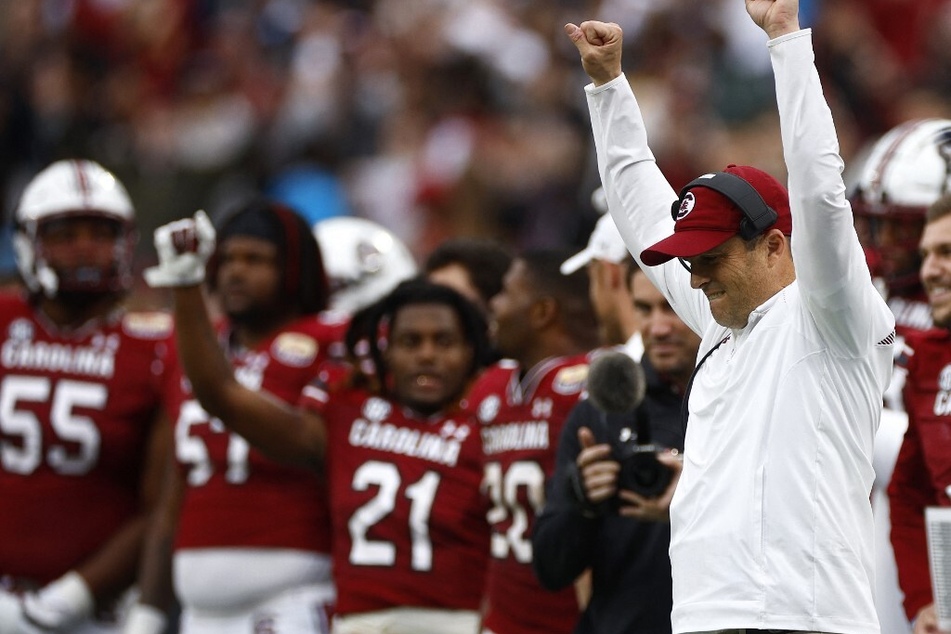 Here are the SEC teams South Carolina is set to face in the 2023-24 college football season:
Georgia
Mississippi State
Tennessee
Florida
Missouri
Texas A&M
Vanderbilt
Kentucky
Interestingly enough, many fans have narrowed it down to two coaches: Missouri's Eliah Drinkwitz and Kentucky's Mark Stoops.
"Does Beamer want to fight Drink," one fan tweeted.
"Zero doubt in my mind Beamer wants to fight Stoops," another fan noted, while someone else tweeted, "It's not Stoops Beamer would NEVER try to fight Stoops Maybe Beamer could fight that guy from MIZZOU. That's more of his level."
Regardless of whether Beamer really wants to duke it out with a fellow SEC coach or if he's just spicing up the offseason, the SEC will have no shortage of drama on and off the field in the fall!
Cover photo: Wesley Hitt / GETTY IMAGES NORTH AMERICA / Getty Images via AFP