NCAA Football: Bama's Bryce Young leads the Crimson Tide to a big win over Miami in season opener
Atlanta, Georgia - The Alabama Crimson Tide started their NCAA college football season with a dominating win over the storied football program from the University of Miami, in the Chick-fil-A Kickoff Game on Saturday.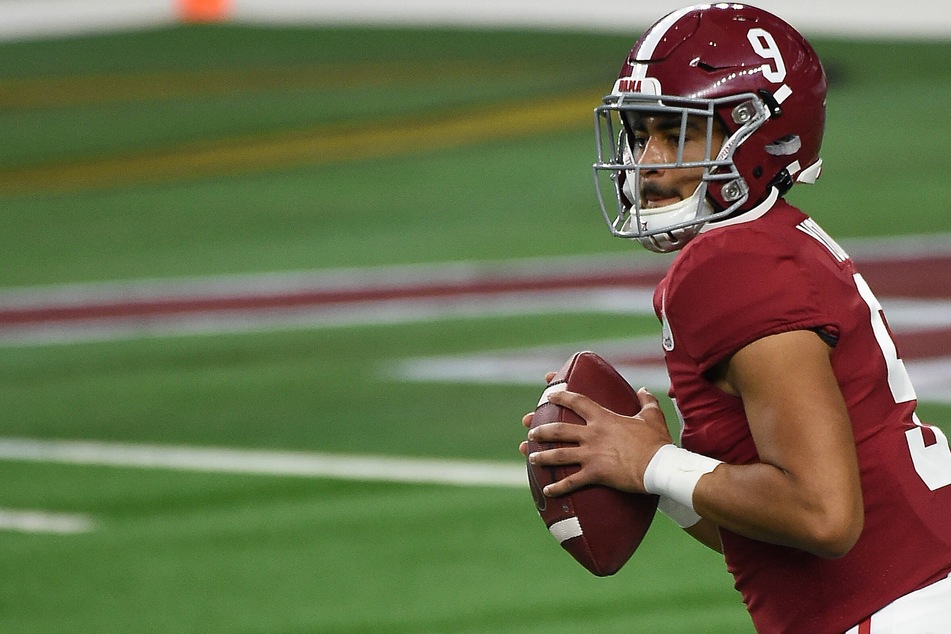 The Tide rolled over the Hurricanes 44-13 in a game that was all Alabama's from start to finish.
Sophomore quarterback Bryce Young (20) made his first start for the Tide and instantly made his mark in the school record books with a monster game under center. He went 27 for 38 passing, 344 yards, and four touchdowns.
Young also threw a booming touchdown pass that ranks among Alabama's best ever, a 94-yard scoring pass to junior wide receiver Jameson Williams, whose touchdown catch was one of four completed, totaling up 126 yards for the game.
No one else in the history of Alabama's football program has ever thrown four touchdowns in their debut start at quarterback.
The Crimson Tide came into this season ranked number one in the nation and they certainly played in that fashion to start their season on a high note.
Their offense was firing on all cylinders and it didn't miss a step after winning last year's national championship, despite losing a number of players to the NFL Draft earlier this year. By halftime, they were already ahead 27-3 and never looked back.
On the other side of the ball, Miami's offense was no match for Alabama's defense, as the Tide held the Canes to under 300 yards of total offense. The onslaught also included three turnovers by Miami quarterback D'Eriq King, who was also sacked four times.
Next Saturday, Alabama is back at home to host Mercer while Miami is also at home to take on Appalachian State.
Cover photo: IMAGO / ZUMA Wire