Tennessee's Heisman favorite Hendon Hooker ends season early with ACL tear
Knoxville, Tennessee - The University of Tennessee's record-breaking quarterback Hendon Hooker will officially miss the rest of the college football season after the school confirmed the sixth-year senior tore his left ACL during Saturday's shocking 63-38 upset to South Carolina.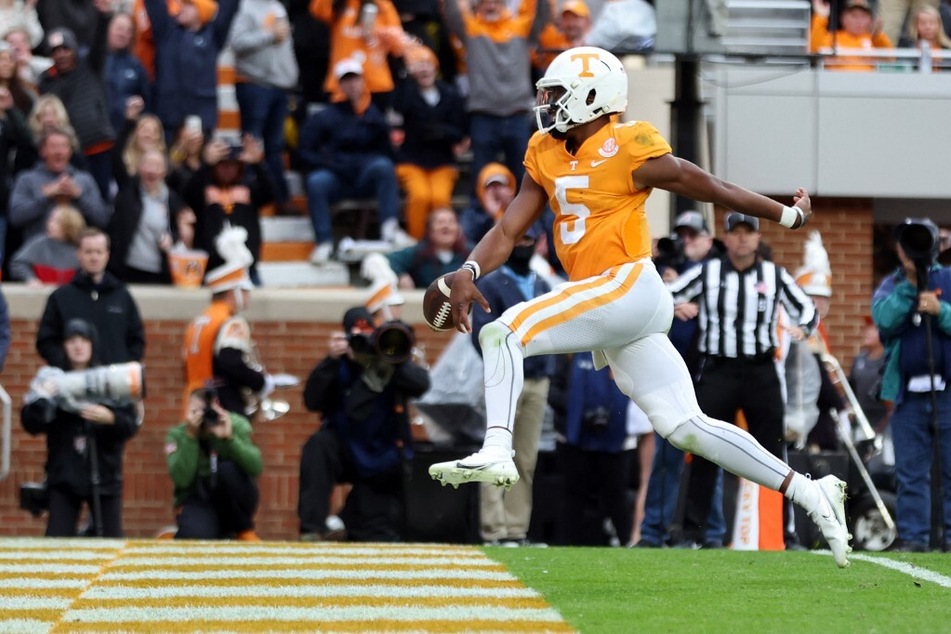 Hooker silenced the roaring crowd in Williams-Brice Stadium on Saturday when he collapsed to the ground in agonizing pain.
While it was unclear what injury the 24-year-old suffered then, Vols team officials feared the worst when Hooker limped off the field and didn't return.
Throughout the season, the Heisman favorite led Tennessee to a historic year on the field and will now be forced to watch his teammates finish the season without him.
"Quarterback Hendon Hooker sustained a torn ACL in his left knee on Saturday night. Hendon and the Hooker family appreciate all of your prayers and support," the team said in a post on Twitter. "Hendon's incredible journey has been defined by faith, perseverance and strength. Obstacles have never stood in the way on his path to greatness."
A transfer to the Tennessee program from Virginia Tech in 2021, Hooker found the right home for him in Knoxville and will go down in Tennessee history as one of the greatest quarterbacks that revitalized a program mired in losing.
"Forever a Tennessee legend and the ultimate teammate, we know Hendon will come back stronger than ever as he embarks on a promising NFL future," Tennessee football praised on Hooker.
With Hooker sidelined, Tennessee will look to Joe Milton III at quarterback for its final regular season game on Saturday against Vanderbilt.
What does Hooker's injury mean for the Heisman race?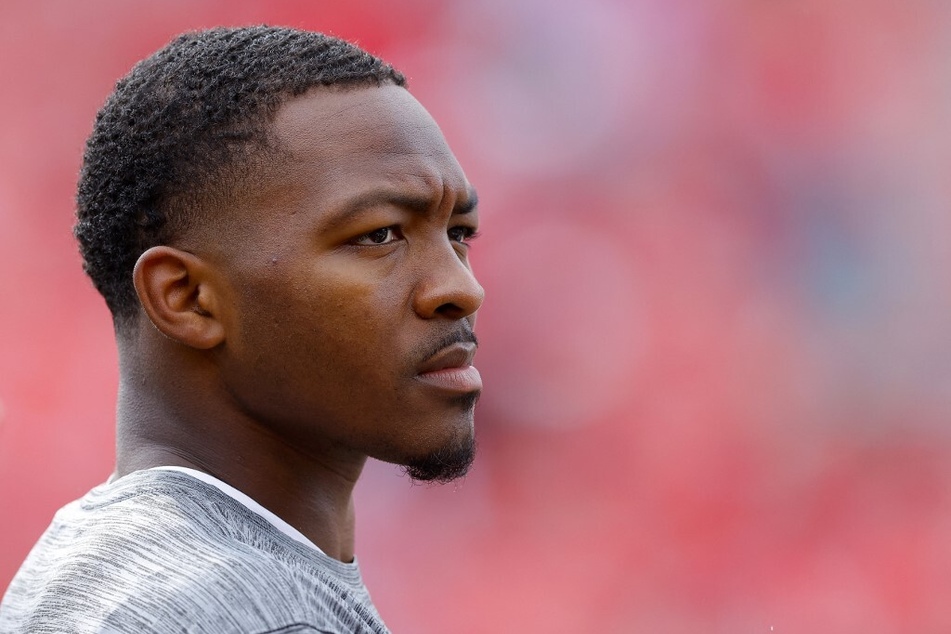 Prior to his injury, Hooker was a leading favorite for the Heisman Trophy this season.
In the midst of an All-American-caliber year, Hooker helped Tennessee win eight consecutive games as the leading offensive team in the country and vaulted the Vols to No. 1 in the season's first College Football Playoff rankings – a first in program history.
Included in his winning run was the massive upset over Alabama at Neyland Stadium that brought Hooker into the Heisman Trophy conversation.

Unfortunately, Hooker's season concludes here while other top candidates for the trophy will have a chance to perform in rivalry games next week and a conference championship game ahead of the Heisman Trophy ceremony on December 10.
Though Hooker has been consistently giving outstanding performances each week, it will be hard to ignore front-runners CJ Stroud (Ohio State), Caleb Williams (USC), and Blake Corum (Michigan), if they put on strong performances – especially any highlighted by wins.
Stroud, Williams, and Corum have all been phenomenal this season with stats and accomplishments that can easily be compared to Hooker's.
It will be interesting to see what the Heisman selection committee does in terms of Hooker's nod for the trophy. While he will be fighting for the fourth spot as a finalist, it is expected that his injury shouldn't be held against him considering the amazing accomplishments he's achieved this season.
The top four Heisman Trophy finalists will be announced on December 5, and the Heisman winner will be named at the Heisman Ceremony in New York on December 10.
Cover photo: TODD KIRKLAND / DONALD PAGE / GETTY IMAGES NORTH AMERICA / GETTY IMAGES VIA AFP