Aaron Rodgers talks blockbuster Jets trade and says Green Bay is "ready to move on"
Green Bay, Wisconsin - After 18 seasons with the Green Bay Packers, four-time NFL MVP quarterback Aaron Rodgers has confirmed he will likely play for the New York Jets next season after a blockbuster trade deal.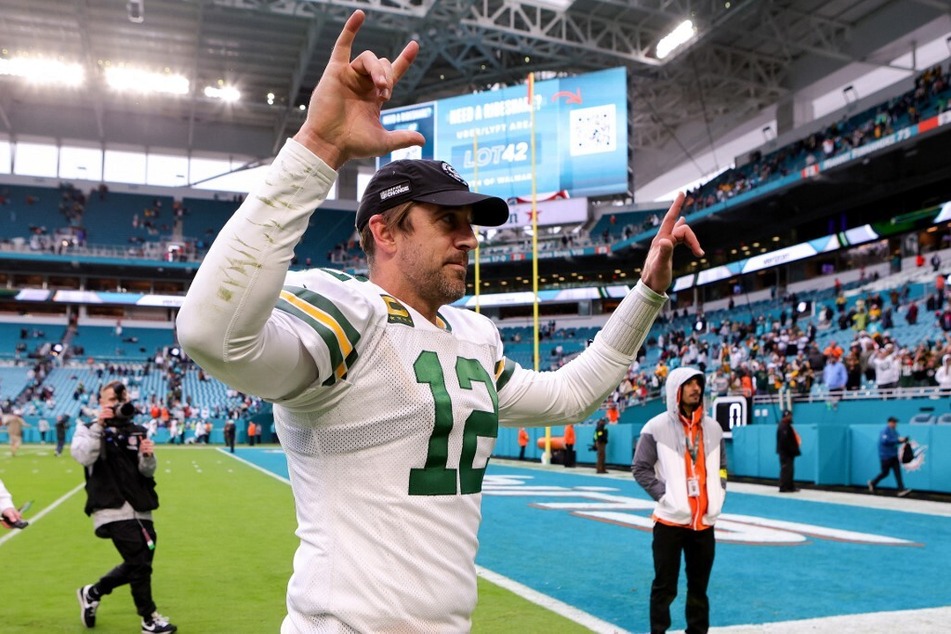 After lots of flying rumors over his possible retirement or a trade, Rodgers appeared on the Pat McAfee Show on Wednesday in a tell-all episode. And he didn't hold back.
The 39-year-old passer is now setting his sights on a new city where he'll likely end his career, New York.
"As I sit here, I think since Friday I've made it clear that my intention was to play and my intention was to play for the New York Jets," Rodgers said.
"I haven't been holding anything up at this point. It's been compensation the Packers are trying to get for me, kind of digging their heels in."
In an interview on Channel 2 WBAY earlier this week, Packers president and CEO Mark Murphy revealed that Green Bay granted the Jets permission to talk to Rodgers, the face of his franchise since 2008.
The Super Bowl XLV champion believes that the Packers now want to make former first-round pick Jordan Love their starting quarterback.
"I have nothing but love in my heart for every Packer fan and everybody who works in the organization," Rodgers said.
"My life is better because of my time in Green Bay. But we've just got to look at the reality. They want to move on. They don't want me to come back and that's fine. They're ready to move on with Jordan. That's awesome. Jordan's going to be a great player."
Aaron Rodgers says Green Bay was ready to "shift"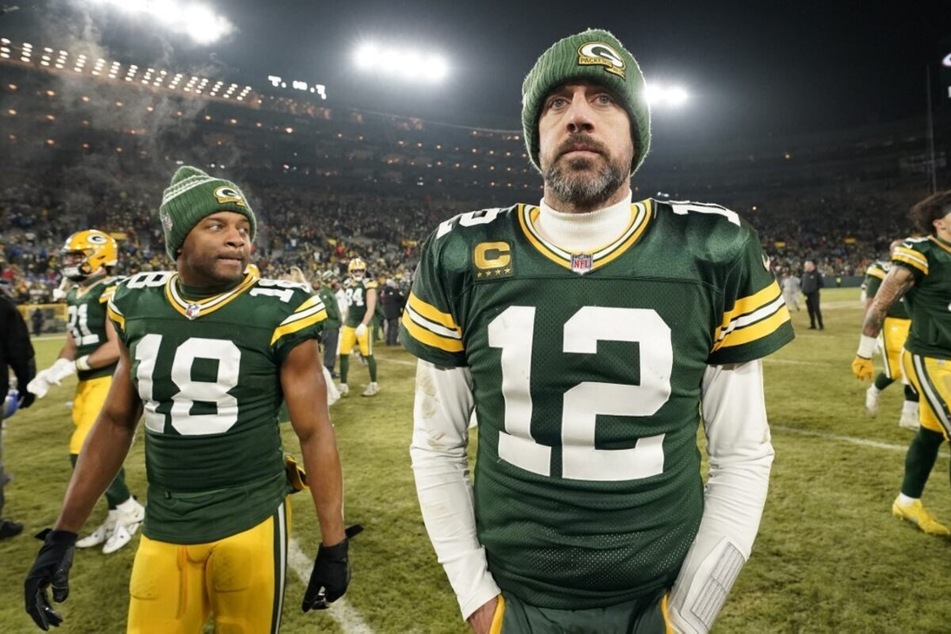 Rodgers continued during the interview that "something changed" with him and Green Bay.
"I realized there had been a little bit of a shift. I heard from multiple people that I trust around the league – players mostly – that there was some shopping going on, that they were interested in actually moving me."
"It was clear to me at that point, that although the Packers were going to say the right thing publicly, that they were ready to move on," the athlete added.
"I don't know what changed that or what moved that. If they just said, 'Hey, we need to make a decision here because he hasn't made a decision here yet.' Again, there's no victims here. I'm not sitting here as a victim."
The Packers have not responded to his latest comments.
A first-round pick in the 2005 NFL Draft, Rodgers has the longest Packers tenure in franchise history, surpassing Mason Crosby and Hall of Famers Bart Starr and Brett Favre. He is considered one of the greatest quarterbacks of all time.
Rodgers, the Packers, and the Jets currently remain in the final negotiation stages of a giant deal that would release Rodgers to the Jets this offseason. Fans remain on the edge of their seats.
Cover photo: PATRICK MCDERMOTT / GETTY IMAGES NORTH AMERICA / GETTY IMAGES VIA AFP