Angels' Taylor Ward hit in face by pitch during Toronto game
Toronto, Canada - Los Angeles Angels left fielder Taylor Ward was hospitalized Saturday after taking a 91.7 mph pitch to the head in the team's 6-1 Major League Baseball loss to the Blue Jays in Toronto.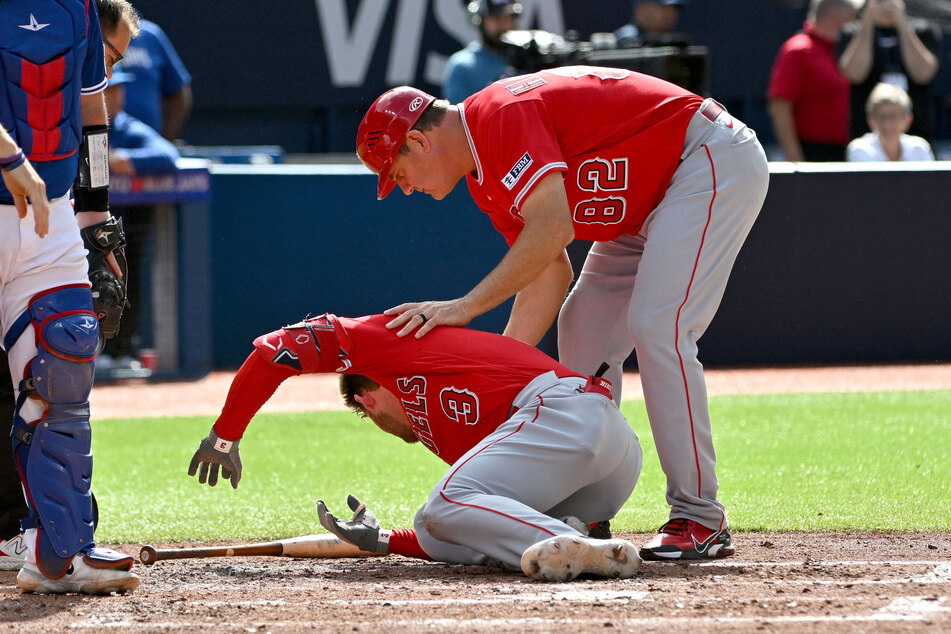 In a frightening scene at Rogers Centre, a sinker pitch from Ale Manoah hit Ward in the face in the fifth inning.

Ward crumpled to the ground and was attended by coaches and medical staff before he got to his feet and was taken from the field on a cart and sent to hospital.
"Anytime anybody gets hit, especially in the face, the first thing you think about is his health and that he's OK," teammate Mike Moustakas said after the game.
"Obviously it didn't really look very good. Hopefully, we get some good news here in a little bit. We"re all praying for him."
Taylor Ward hit near left eye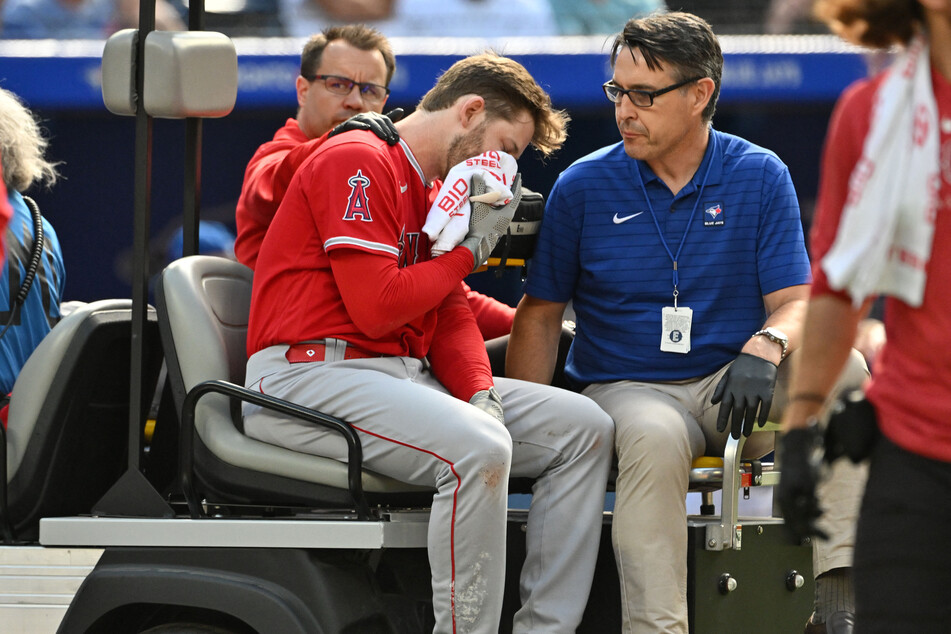 The Angels did not have an update on Ward's condition immediately after the game. Manager Phil Nevin said Ward was undergoing diagnostic tests.
The bases were loaded with one out and a 2-0 count when Ward was hit near his left eye, the pitch knocking his helmet off his head.
Moustakas was in the on deck circle at the time and acknowledged it was hard to remain focused.
"Anytime you see anybody get hit, especially like that, it's hard, but it's something we had to do," the third baseman said. "Obviously we didn't come back and win like we would have hoped."
"But right now the game's over. All we can think about is if Wardo is gonna be OK or not."
It's another injury blow for an Angels team desperate to make the playoffs for the first time since 2014.
With superstar outfielder Mike Trout out until at least mid-August, Ward has hit five home runs with seven doubles and 17 runs-batted-in in 20 games in July.
Cover photo: Collage: USA TODAY Sports via Reuters Connect