Astros pitcher Jake Odorizzi carried off the mound after scary fall
Boston, Massachusetts - Astros starting pitcher Jake Odorizzi fell to the ground after an unexpected injury during the fifth inning of Monday night's 6-3 loss to the Boston Red Sox.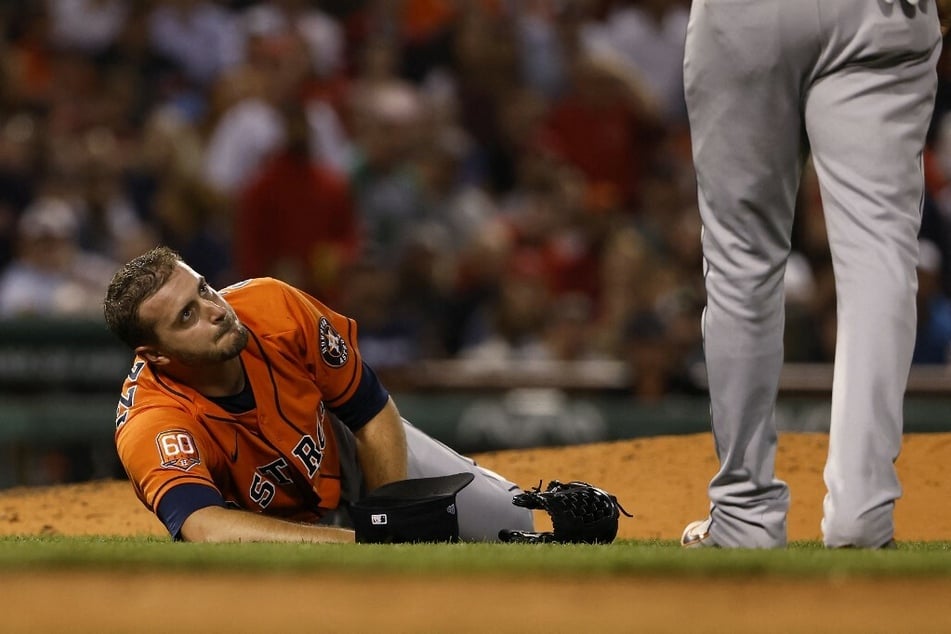 It was a normal Monday night for MLB fans as the Houston Astros battered against the Boston Red Sox, until things took an unexpected turn.
During the fifth inning, with Boston leading 2-1, Astros veteran Jake Odorizzi alarmed fans after a scary fall running to first base.
Odorizzi, who entered the game with a 15 2/3 inning shutout streak, appeared to have twisted his left leg while pitching to Kike Hernandez.
Hernandez then grounded to first base, as Odorizzi suddenly fell trying to cover the Boston ground hit.
The 32-year-old remained down on the infield grass, showing clear signs of pain.
Astros keep their spirits positive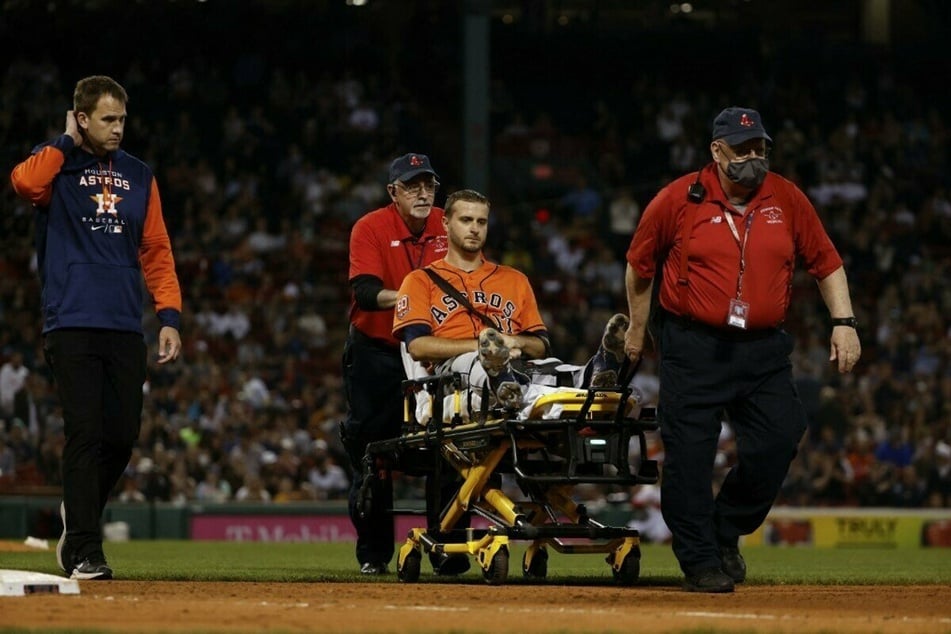 Odorizzi was eventually helped up and onto a stretcher before he was wheeled off the field.
Although the extent of Odorizzi's injury still remains unclear, the Astros later announce the star pitcher was diagnosed with lower leg discomfort.
Seemingly encouraging news for the sudden collapse, Odorizzi will receive a MRI on Tuesday. He was replaced on the mound by Phil Maton, who finished the remainder of Monday night's game.
Odorizzi pitched three stellar innings against the Red Sox to begin Monday night's series opener at Fenway before the Red Sox took an early lead, just before his injury.
Cover photo: CARMEN MANDATO / GETTY IMAGES NORTH AMERICA / GETTY IMAGES VIA AFP