Bauer won't return to the Dodgers for the rest of the year as MLB continues its investigation
Los Angeles, California - Major League Baseball is continuing their investigation into Dodgers pitcher Trevor Bauer and extending his temporary leave of absence to last through this season's end, even if Los Angeles is in the postseason.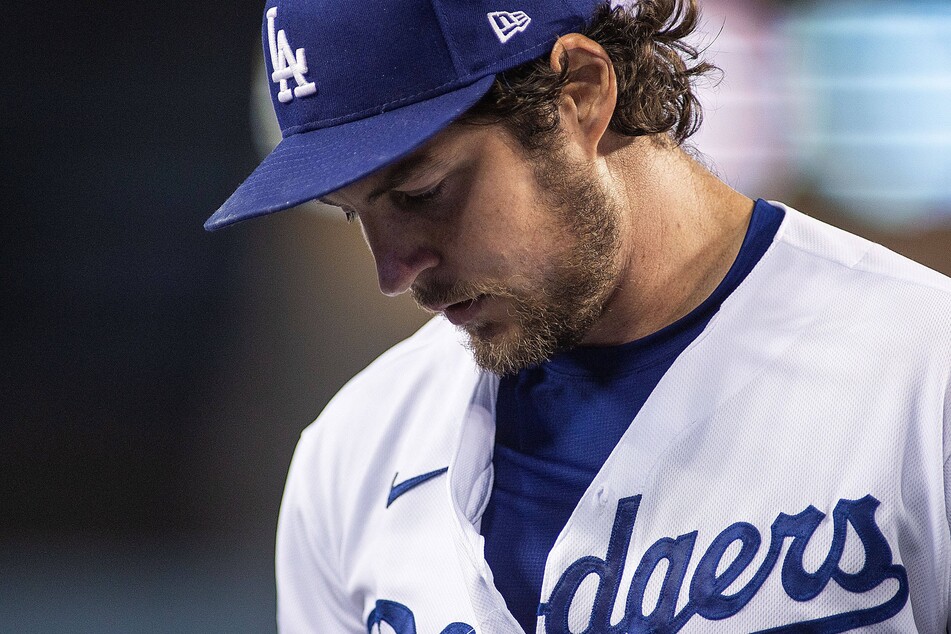 Nearly a month ago, Bauer (30) walked out of a Los Angeles County courtroom free of a restraining order that resulted from sexual assault allegations made earlier this summer.
He might've already gone through the court process, but MLB isn't done with their own due diligence as they continue their work to determine whether Bauer violated their domestic violence policy.
The temporary leave of absence issued by MLB is done in agreement with the Major League Baseball Players Association (MLBPA) and is only originally meant to last up to seven days without the union's approval.
Bauer's leave has already been renewed seven times since it first started on July 2. This will be the eighth and final extension issued in regard to Bauer, according to a statement made by an unnamed league official to the Washington Post.
Rachel Luba and Jon Fetterolf, Bauer's agents, responded to the extension by telling the Washington Post that the league's action was "a measure of good faith and in an effort to minimize any distraction to the Dodgers organization and his teammates."
The Dodgers organization has made no comment regarding the matter.
Each time that the leave was extended, it was meant to cover each court date in which Bauer appeared, and now that he's done, it stands to reason that last year's NL Cy Young Award winner would be allowed to return to baseball.
However, the Pasadena Police Department still has an active investigation into Bauer, which might be why MLB is still continuing its own business into the matter.
Bauer is still being paid his contracted $40 million per year salary, as allowed in the league's leave of absence agreement.
Cover photo: IMAGO / ZUMA Wire