MLB: Boston needs extra time at home to walk off against Tampa in Game Three of the ALDS
Boston, Massachusetts - The Boston Red Sox took on the Tampa Bay Rays in game three of the ALDS with one team needing only one more win to eliminate their rival from the MLB postseason.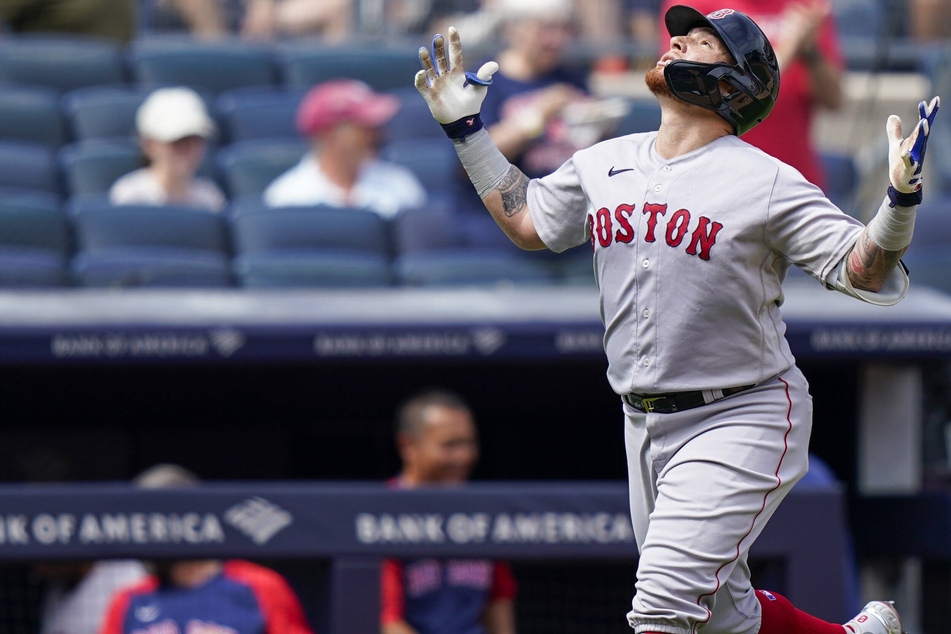 The Red Sox came away in extra innings as winners in walk-off fashion over the Rays 6-4 to take a 2-1 series lead, with the potential series-clinching game coming up on Monday.
After Boston blew up for 14 runs in Friday's game two, the momentum in the series now seemed to be with the Red Sox, leaving the Rays with a chance to turn things around for a series lead.
The Red Sox had other ideas, putting starting pitcher Nathan Eovaldi (31) on the mound against Tampa's Drew Rasmussen to give their respective ball clubs a fighting chance.
Eovaldi pitched through five innings, allowing two runs but striking out eight batters. He was pulled in favor of Boston's bullpen, enjoying a 4-2 lead by his exit.
Rasmussen didn't fare so well, leaving the game after the first two innings, not before allowing six hits and three earned runs, one of which included a solo homer by Boston's Kyle Schwarber.
Schwarber went 3-for-5 in the game, also scoring a couple of runs on-base. Enrique Hernandez went 3-for-6, with two RBI.
The Red Sox held on to its lead until the Rays knotted things up thanks to a solo home run by shortstop Wander Franco in the eighth inning. It was followed up by a Randy Arozarena double that scored pinch-runner Manuel Margot.
Franco was 2-for-6 and scored a couple of runs on-base in game three.
With the game stretched into the 13th inning, Christian Vazquez pinch-hit a two-run blast, his only hit of the game for Boston's walk-off win.
The Red Sox can clinch the series in game four, back in Boston on Monday night.
Cover photo: Imago/UPI Photo