MLB: The Padres hold off the Giants to sneak closer to a potential Wild Card spot
San Francisco, California - With a chance at one of two spots in the NL Wild Card race, the San Diego Padres did enough on Thursday to get a crucial win in the race for the MLB postseason.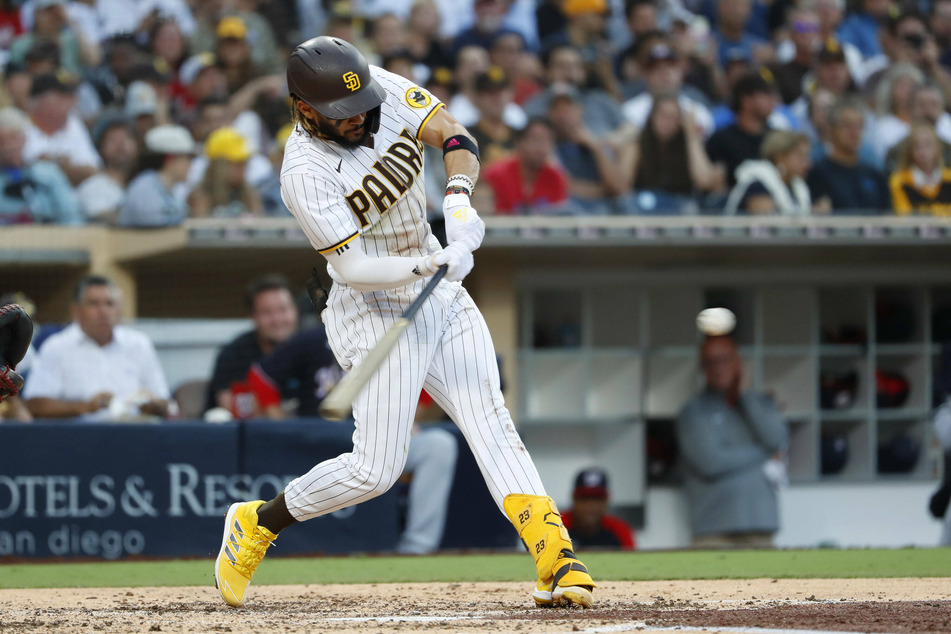 The Padres held off their division rival Giants 7-4 in a must-win game for San Diego as they inch closer to the St. Louis Cardinals, who sit now a half-game ahead of them for the National League's second and final playoff spot.
Fernando Tatis Jr. (22) made headlines as he hit his NL-leading 39th homer of the season, as part of his 2-for-3 outing on the day.
His teammates also hit the baseball pretty well, with Austin Nola going 3-for-3 with a walk and Adam Frazier going 3-for 5 while Manny Machado and Tommy Pham drove in two apiece for the Padres.
San Diego jumped out quick to a small lead with a couple of runs over the first few innings, then growing to a decent 4-0 lead by the midway point of the game.
The Giants finally got on the board in the sixth and seventh innings to make the game interesting at 4-2.
Pinch hitter Wil Meyers stepped in to hit a double and added a run of insurance to San Diego's lead. Tatis came up with a single for his other hit of the game, which kept the Padres ahead till the end.
San Diego needed much of its bullpen, six relievers in all, to hold off the Giants. Relief pitcher Nabil Crismatt improved to 3-1 this season, while San Francisco starting pitcher Kevin Gausman fell to 14-6.
The Giants' Kris Bryant and Evan Longoria both went 2-for-4, each scoring in a run in the loss.
The Padres will battle the Cardinals for that second NL Wild Card spot starting on Friday, with the first of three games over the weekend.
Cover photo: IMAGO / ZUMA Wire