MLB: Voit's four hits keep the Yankees rolling with a win over the Twins
New York City, New York - The New York Yankees came away with their longest winning streak of the season still intact after a big win against the Minnesota Twins, in the second of a four-game set.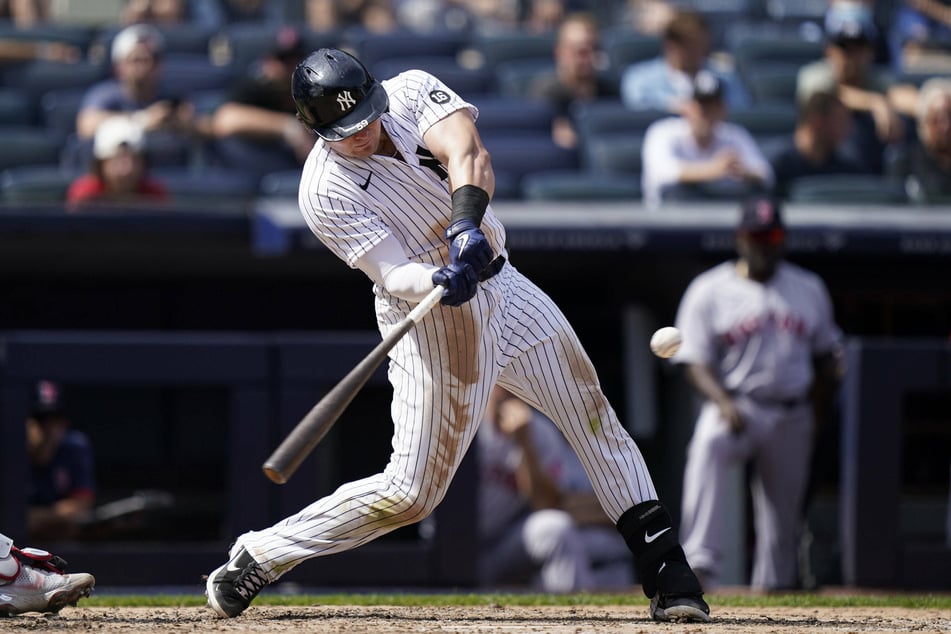 The Yankees beat the Twins 10-2 on Friday night, for their eighth-straight win of the season.
Luke Voit (30) had himself a hit party, going 4-for-5 including a home run, a double, and two singles to lead New York's rout of Minnesota. Altogether, Voit drove in four runs and scored two of his own.
The Yanks shot out of the gate early with runs in the first inning, adding two more in the second for a comfortable lead in the first third of the game. New York tacked on another one by the time the Twins finally got on the board thanks to a two-run shot by Josh Donaldson in the sixth inning.
Sluggers Aaron Judge and DJ LeMahieu both hit two-run homers, while Brett Gardener went 2-for-2, driving in a run. Shortstop Andrew Velazquez had no hits in the game but managed to draw a bases-loaded walk in the fifth inning.
Thanks to the Yankees' big start to the baseball game pitcher Nestor Cortes, Jr. was comfortable in throwing seven solid innings, striking out seven and allowing two runs for his second win of the season. Charlie Barnes only lasted five innings getting clobbered for seven runs on his way to his third loss of the year.
The second to last game in this series is on Saturday afternoon, back in New York City.
Cover photo: IMAGO / UPI Photo