Two MLB fans arrested after shocking on-field incident with Braves' Ronald Acuña
Denver, Colorado - Two men who stormed the field in Denver and made physical contact with Atlanta Braves star Ronald Acuña are facing charges in Denver, police reports showed Tuesday.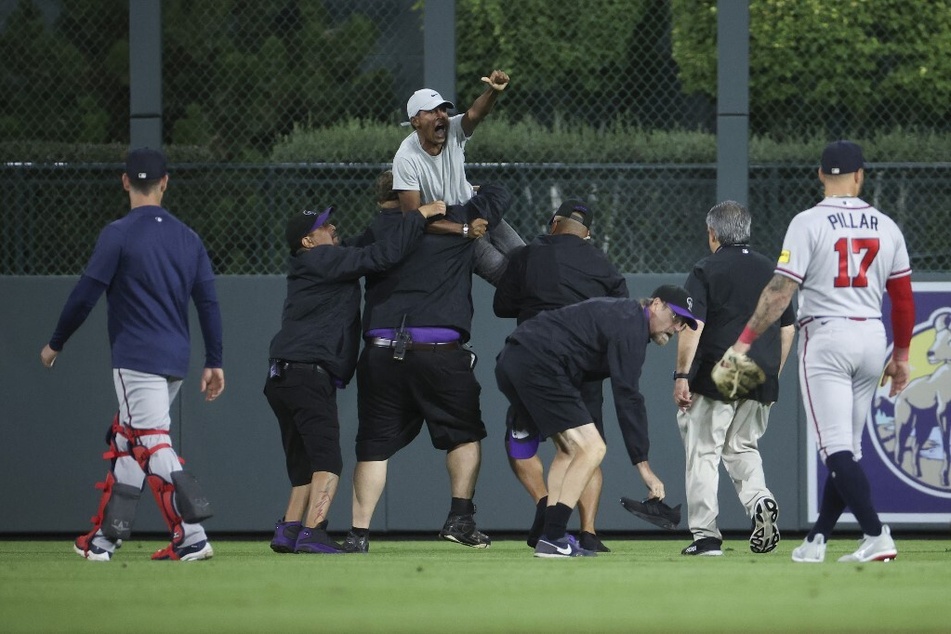 The men – 23-year-old Jefferson Gonzales-Merida and 21-year-old Carlos Rivelo-Paiz – were both charged with trespassing and disturbing the peace a day after Acuña was knocked to the ground as security guards attempted to apprehend them in the seventh inning of a Major League Baseball game at Coors Field.

"I was a little scared at first, but I think the fans were out there and asking for a picture," Acuña said after the game. "Security was able to get there, and so I think everything's OK, everyone's OK."
Videos posted on social media on Monday showed one of the fans embracing Acuña and appearing to try to take a photo with him as a security guard tried to pull him away.
A third fan who ran on the field without permission and quickly departed was a minor who was cited for trespassing but won't face further charges.
Major League Baseball reviewing the incident
Major League Baseball said it was reviewing the incident. In addition to the charges they face, the fans could face ballpark bans from either the Colorado Rockies or the MLB.
Braves manager Brian Snitker said he didn't see the incident, but told the Atlanta Journal-Constitution that it was "scary" when fans rushed the field.
"You don't want to see that happen, I know that," Snitker said. "You don't know what they will do when they get out there."
Cover photo: TYLER SCHANK / CLARKSON CREATIVE / GETTY IMAGES NORTH AMERICA / GETTY IMAGES VIA AFP