World Series: Astros bounce back with win over Phillies in Game 2
Houston, Texas - The Houston Astros showed they are a championship-caliber team with a 5-2 win over the Philadelphia Phillies in Game 2 of the 2022 MLB World Series on Saturday.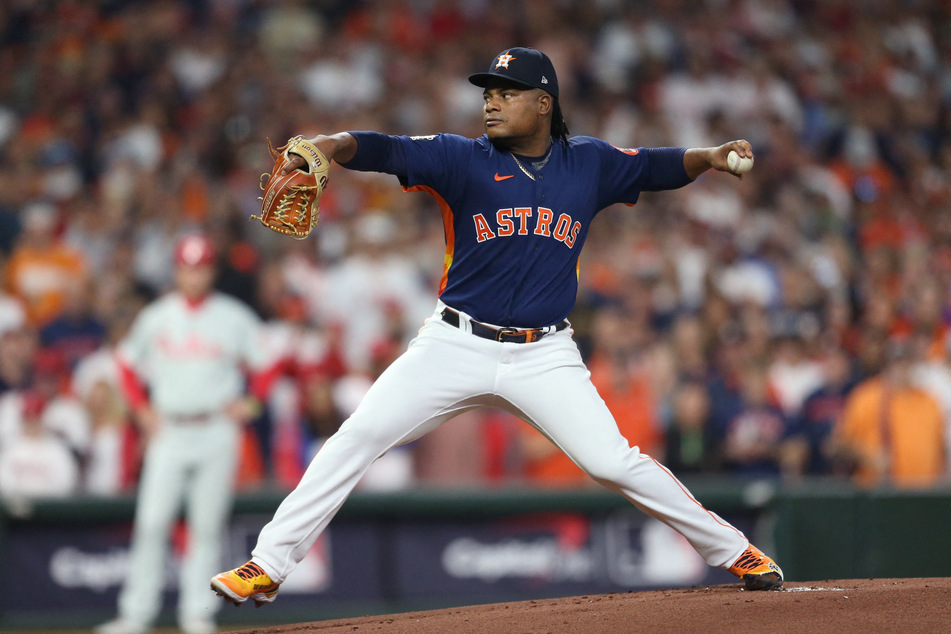 The win brought much-needed energy to Astros fans, who were still reeling from the Phillies' stunning comeback victory in Game 1.
Houston started things off with a bang, scoring three runs in the first inning, with second baseman Jose Altuve, shortstop Jeremy Peña, and designated hitter Yordan Alvarez hitting three consecutive doubles against Philadelphia's starting pitcher, Zach Wheeler. Third baseman Alex Bregman followed that up with a two-run homer in the fifth inning.
The Phillies didn't make it onto the scoreboard until second baseman Jean Segura's RBI sacrifice fly in the seventh inning. They got just one more run in the ninth from third baseman Alec Bohm following a fielding error from Astros first baseman Yuli Gurriel.
The star of the night for the 'Stros was pitcher Framber Valdez, who played no small role in his team's victory. He threw for 6.1 innings, tallying nine strikeouts and allowing just one run on four hits.
"This guy has been as consistent as any pitcher I've ever had," Astros manager Dusty Baker said after the game. "He's done the same thing in these playoffs."
If Friday's loss showed anything, it's that you can never count the Phillies out. Luckily for Astros fans, their team managed to keep hold of its decisive lead and seal the deal at home.
"It was almost a mathematical must, actually," Baker said, "because it's tough when you lose the first two games at home."
The two teams are now 1-1 heading into Game 3, set for Monday in Philadelphia.
Cover photo: REUTERS