World Series: Astros take the lead with win over Phillies in Game 5
Philadelphia, Pennsylvania - The Houston Astros took the lead in the MLB World Series after beating the Philadelphia Phillies 3-2 on Thursday night.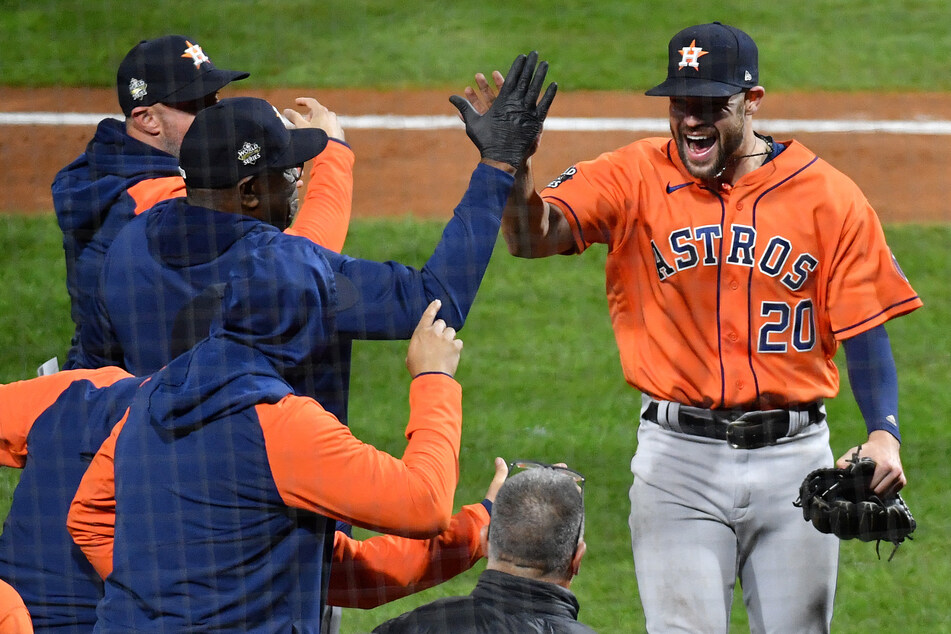 The Astros are now up 3-2 in the World Series after a narrow win on the Phillies' home turf.
The battle was tense throughout, but ultimately, Houston prevailed thanks to an all-around team effort.
The Astros' Jeremy Peña had a huge night with three hits in four at-bats. He scored two RBIs and a solo homer in the fourth inning, becoming the first rookie shortstop in the history of the league to get a hit in five straight World Series games.
Astros starting pitcher Justin Verlander allowed just one run in his five innings on the mound off a first-inning hit from Phillies left fielder Kyle Schwarber. Philadelphia got just one more run in the eighth inning after shortstop Jean Segura hit a fastball into right field that sent right fielder Nick Castellanos home.
The Astros showed off their defensive power with two crucial plays that helped seal the win. First baseman Trey Mancini deftly handled a baseline drive from Phillies heavy hitter Kyle Schwarber in the bottom of the eighth inning. Center fielder Chas McCormick followed that up with an incredible catch at the wall in the ninth.
The series now returns to Houston on Saturday. If the Astros can get one more win at home, they will come away with the title.
Cover photo: REUTERS