Yankees star Aaron Judge returns from injury in defeat to Orioles
Baltimore, Maryland - American League Most Valuable Player Aaron Judge returned from a near eight-week injury absence Friday for the New York Yankees in their 1-0 loss at the Baltimore Orioles.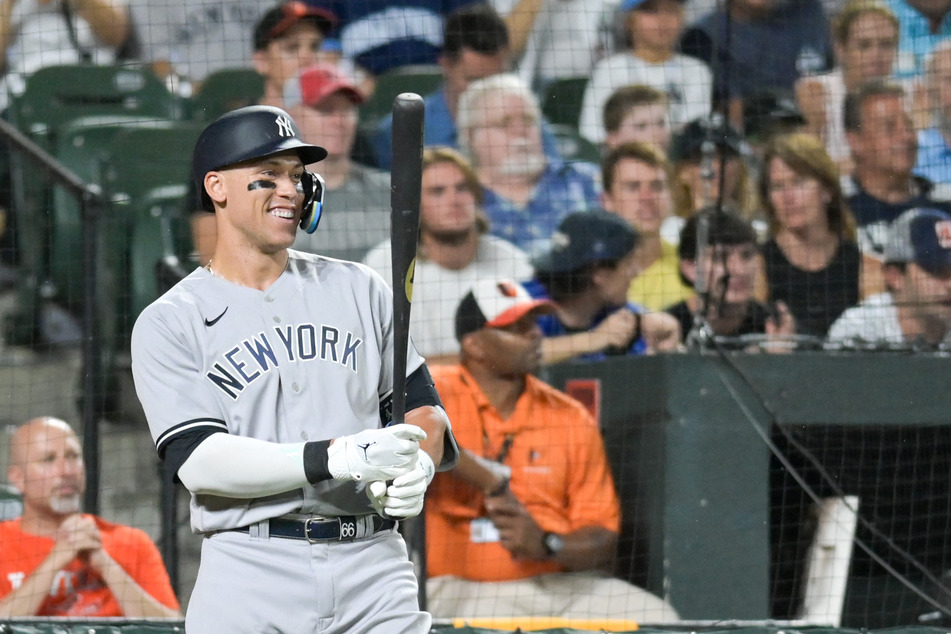 After being taken off the MLB injury list before the game, Judge batted second as the designated hitter and his first at-bat saw him lineout to right field.

Judge, who had been out with a toe injury, then walked three times, and his team eventually lost to a ninth inning walk-off homer by Anthony Santander.
The Yankees captain, who set an American League record with 62 home runs last year, hadn't played since June 3, when he crashed into the right-field wall at Dodger Stadium to make a catch, tearing a ligament in his right foot.
Judge said before the game that he was "not 100%" but was able to play without the risk of aggravating the injury.
"My biggest concern was that I didn't want to come back and make it worse, and then this is something that leads into next year and the following year," Judge said.
"We're at a point where, talking with a couple of doctors, the ligament is stable. The last couple of MRIs didn't really show much healing, but this one did. We're in a really good spot right now."
Aaron Judge ramps up his activity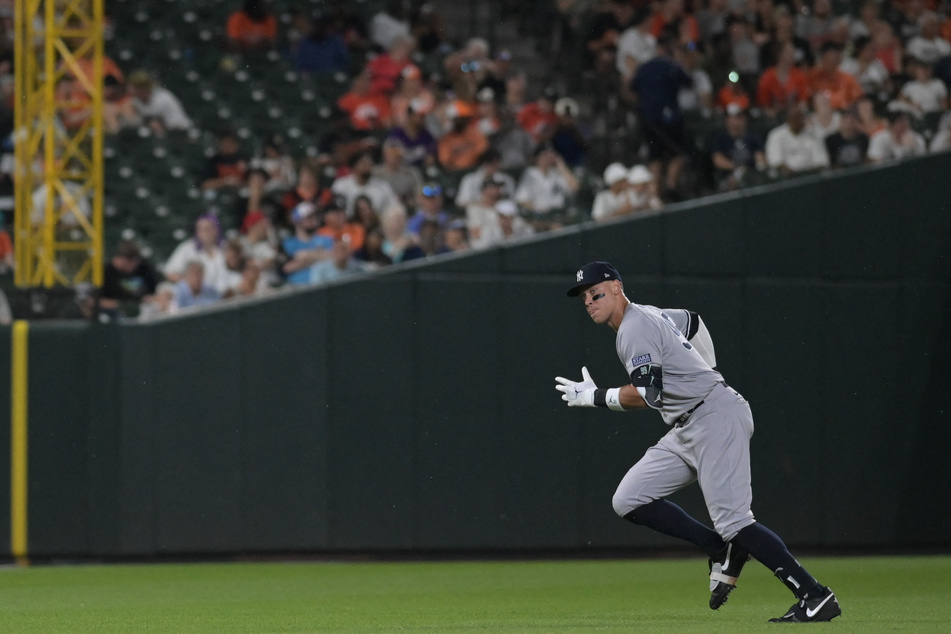 Judge has steadily ramped up his activity, playing five innings under simulated conditions on Tuesday at the Yankees' training complex in Tampa, Florida.
Judge was batting .291 with 19 homers and 40 runs-batted-in when he was injured, with the Yankees holding a 2 1/2-game advantage for the third AL wild card spot.
Without him they have gone 19-23 and entered Friday 2 1/2 games out of a post-season berth.
The Orioles are 1 1/2 games ahead of Tampa Bay atop the AL East, and they now lead the last-placed Yankees by nine.
The two teams face each other again on Saturday.
Cover photo: Collage: USA TODAY Sports via Reuters Connect