Trust the process: Top-seeded Sixers reap the rewards of patience and planning
Philadelphia, Pennsylvania - For the first time since their last NBA Finals appearance, the Philadelphia 76ers have locked up the top seed in the Eastern Conference for the upcoming postseason.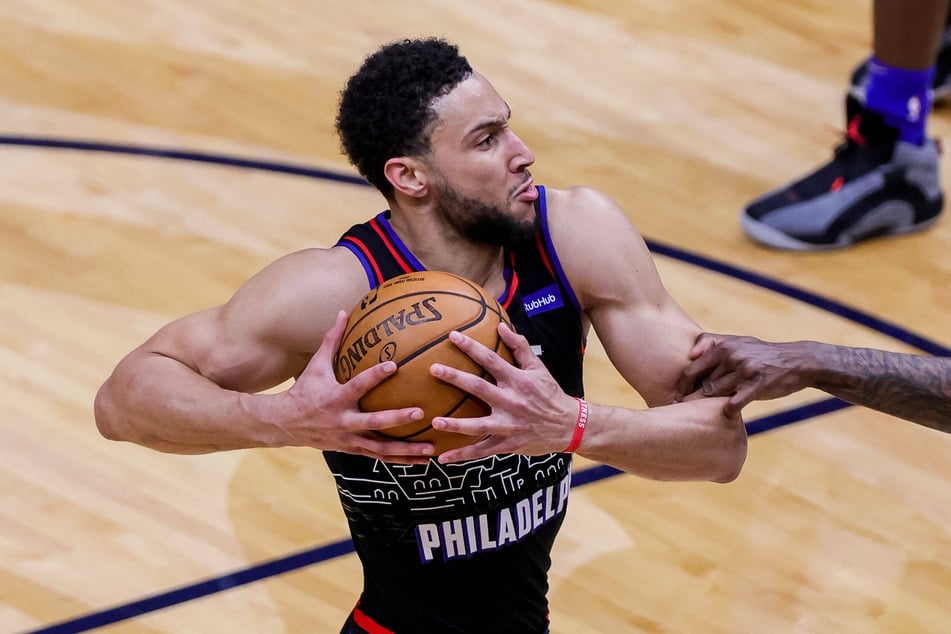 The Sixers have finally turned things around. After winning just 10 games five years ago, they're now the team to beat in the East.
On Friday, the Sixers won big against the Magic 122-97, but the more important thing wasn't the victory itself, but that Philly captured the number one seed in the playoffs.
As a franchise, Philly hasn't done something this big since NBA legend Allen Iverson (45) led the team to a Finals appearance in 2001, when they fell short to the Lakers in five games. The team is led now by MVP candidate Joel Embiid, and Ben Simmons, as they contend with the rest of the Eastern Conference's elite. And it all comes from "trusting the process."
The origins of the popular slogan have nothing to do with sports. According to dictionary.com, it first made its mark in the self-help industry, as the title of a book that dealt with solving addiction issues. Philly fans have had to trust the process since 2013, when former general manager Sam Hinkie pushed the concept for the Sixers' faithful to fall back on during tough times. The team was in a rebuilding phase, which always requires everyone to "buy in" and trust that the team will get better in the near future.
This process has consisted of coaching changes, as well as draft picks, signing free agents, and trades. All of this activity to build a contender that, at least on paper, could make a run to the NBA Finals.
What's up next for Philly?
That answer is simple, they have to keep playing to hopefully advance further and further through the playoffs.
At the closing of this regular season, it seems that all the trust over eight years has finally paid off. The journey isn't over for the Sixers and they could easily suffer a first-round elimination in the playoffs. The proverbial process will truly have been worth it only if the 76ers win it all in June.
The Sixers will face whoever earns the eighth seed at the end of the first-ever NBA play-in tournament, starting on May 18.
Cover photo: IMAGO / ZUMA Wire