NHL Playoffs: Maple Leafs suffer more playoff pain as Canadiens seal comeback victory
Toronto, Canada - The Montreal Canadiens have shocked the NHL world by upsetting the Toronto Maple Leafs in Game 7 and moving onto the next round in the Stanley Cup playoffs.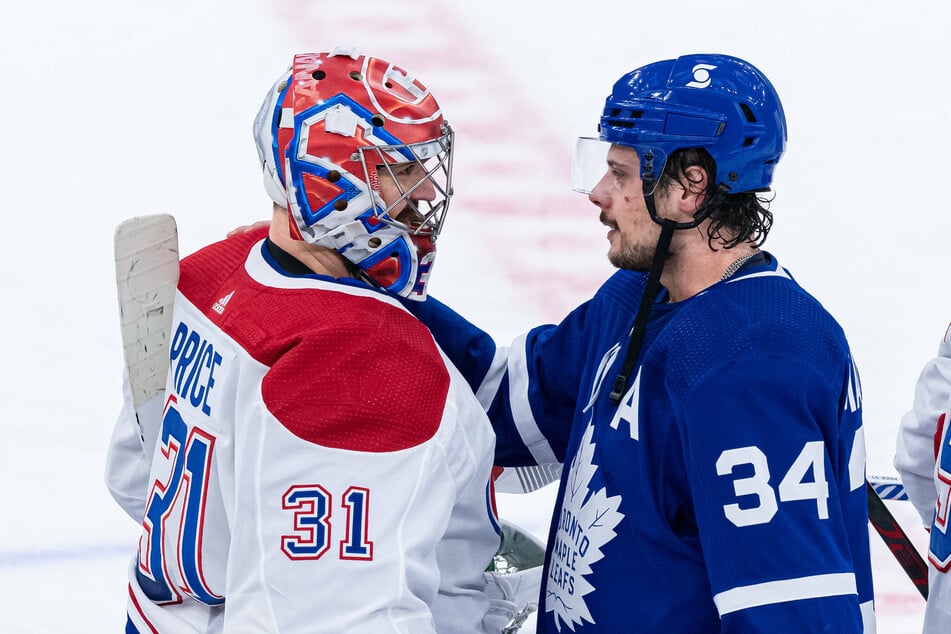 The Canadiens, with veteran goalie Carey Price (33) in net, silenced all the naysayers as they won game seven against the Leafs 3-1.
Put simply, the Canadiens just seemed to want it more as they took the series on Toronto's home ice. They already seemed to have all the momentum coming into game seven, having won the last two games in the series with sudden-death goals in overtime.
It was a crushing disappointment for the Leafs, who were considered top contenders for the cup this year, even more so since they finished as the top team in the all-Canadian North Division. Even Auston Matthews, the league's leading goal-scorer this season, came up very short, having only scored just one goal throughout the whole series.

"We felt we were capable of a lot more. Not just tonight, but in the whole series," Leafs head coach Sheldon Keefe said.
Playoff disappointment looms large in Toronto's recent history. Over the last four postseasons, the Leafs have lost all four series-deciding games, each in the first round.
After Monday night, it's now an unwanted five-in-a-row.
Just like the last three games, Montreal shined under pressure
Even though the first period score had no score, Montreal played like the better team. Toronto had a hard time focusing on not making costly mistakes, like they did to lose both the fifth and sixth games. Montreal's first two goals came directly off unforced errors, one a turnover and the other from a costly Leafs penalty.
Brendan Gallagher scored first to put the Habs on the board in the second period. Corey Perry scored on a power-play soon after, and Tyler Toffoli added a third period goal to put Montreal comfortably up 3-0. Price was amazing between the pipes and nearly had his eighth career playoff shutout, if not for William Nylander's goal with just over a minute and a half left in regulation.
Up next, the Canadiens head to Winnipeg for the first game of their second round matchup with the Jets on Wednesday.
Cover photo: IMAGO / Icon SMI