NHL star's daughter takes a sip from the Stanley Cup in adorable moment
Denver, Colorado - NHL athlete Gabriel Landeskog's two-year-old daughter took a swig from the actual Stanley Cup as part of the winning team's tradition.

Best sippy cup ever, huh?!
The Colorado Avalanche's championship celebrations have continued - this time, with champion Gabriel Landeskog's daughter Linnea Rae, who got in on the fun.
Like her Stanley Cup winning father and teammates, little Linnea Rae took an adorable swig out of the Stanley Cup.
In a video posted on Instagram by the NHL's official account, Landeskog's cutie emulates her father by taking a swig from the famed Cup.
Even more adorably, the Stanley Cup-sized toddler needed an assist from dad, considering the 34.5-pound trophy is larger than she is.
In the video, Gabriel is seen giving the Cup a tilt so Linnea can reach it. And whatever she was drinking, she really enjoyed it!
Avalanche beats the Lightning for the Stanley Cup win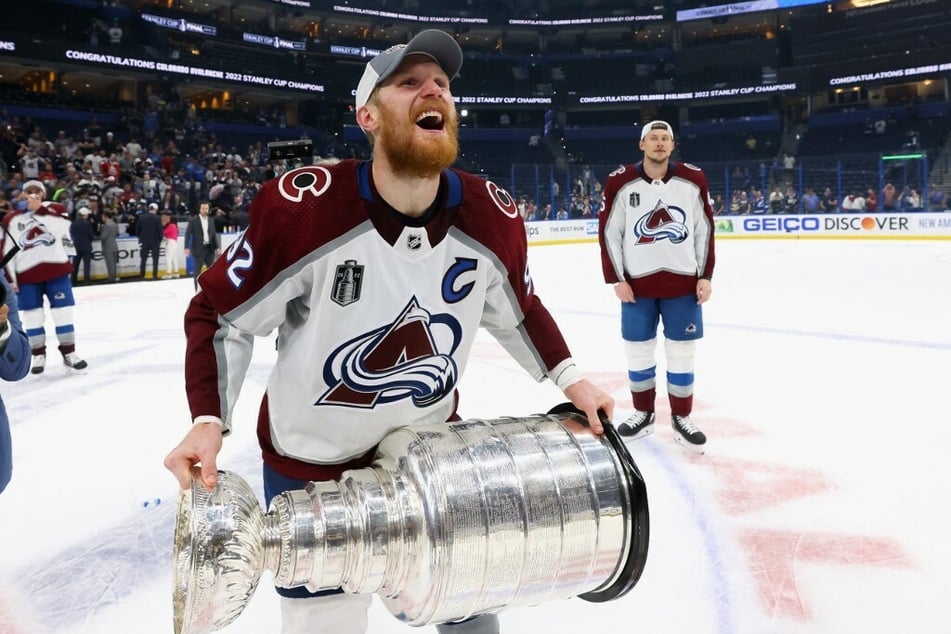 The celebrations began on Sunday night in Tampa Bay, when the Avalanche roared back to defeat the Lightning 2–1 in Game 6 to close out the Stanley Cup Final.
The victory gave Colorado its third title in franchise history and first since the 2001.
Landeskog, who is enjoying much-deserved time with the Cup, closed out the Cup series with 11 goals and 11 assists in the playoffs and played a pivotal role in finishing off the two-time defending champions, the Lightning.
The win also kicked off the championship tour for the Stanley Cup, which has already been through a lot since the final buzzer sounded.
After winning, forward Nicolas Aubé-Kubel slipped with the Cup while still on the ice to get into a team picture, leaving a dent at the bottom of the historic trophy.
Luckily for the team, the rest of the festivities have been smoother sailing and now, Gabriel's daughter is the latest to join the fun.
The Avalanche will get to hold onto the Stanley Cup throughout the summer and will head into next year as reigning champions.
Cover photo: Collage: BRUCE BENNETT / GETTY IMAGES NORTH AMERICA / GETTY IMAGES VIA AFP / Screenshot / Twitter / NHL