Team USA cruises to a record-breaking gold medal in Paralympic debut event
Tokyo, Japan - The gold medal was up for grabs on Friday in track and field, as Team USA dominated to win a 2020 Tokyo Paralympic Games debut event.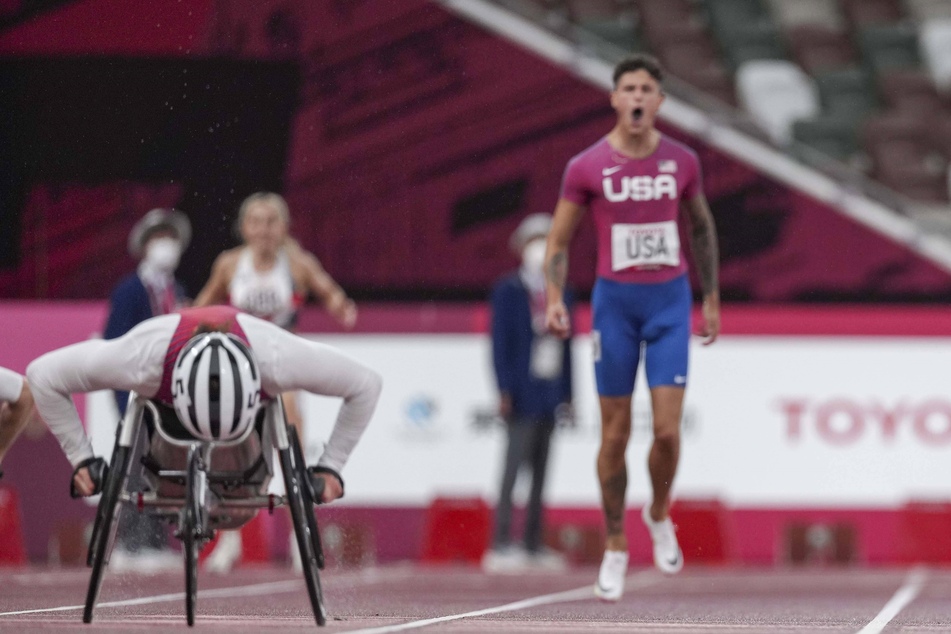 In Tokyo, the 4x100-meter universal relay final was run for the first time in the Paralympic Games, and it was all for the Americans' taking.
The event featured the first time that different disability classifications were competing together within each relay team, and also featured two men and two women athletes each.
Team USA comprised track runners Noah Malone, Brittni Mason, Nick Mayhugh, and Paralympic track cycling superstar Tatyana McFadden to win the gold in world record time.
Malone, the youngest member of the team at age 19, now has his first gold medal and third overall in Tokyo. Mason also won her first Paralympic gold, to add to the silver she's already grabbed at these Games.
Nick Mayhugh added to his breakout track performance by fetching his second Tokyo gold. McFadden, who had 19 career Paralympic medals, made it 20 with her first gold medal in Tokyo so far, thanks to a blazing last leg to seal the spectacular finish.
They clinched first in 45.52 seconds, a half-second faster than the previous record set by China earlier in the day during the relay preliminaries. Great Britain (47.50) finished in second for the silver medal, and Japan (47.98) was just behind them for the bronze.
Mason, McFadden, and Mayhew each have one last event left before the Games close this weekend, while Malone prepares to head home as a Paralympic hero.
Cover photo: IMAGO / SNA