Winter Olympics: Lindsey Jacobellis wins gold and redemption in snowboard cross
Beijing, China - Five-time Olympian Lindsey Jacobellis has finally grabbed a gold medal at the age of 36, winning the snowboard cross at the Beijing Games on Wednesday.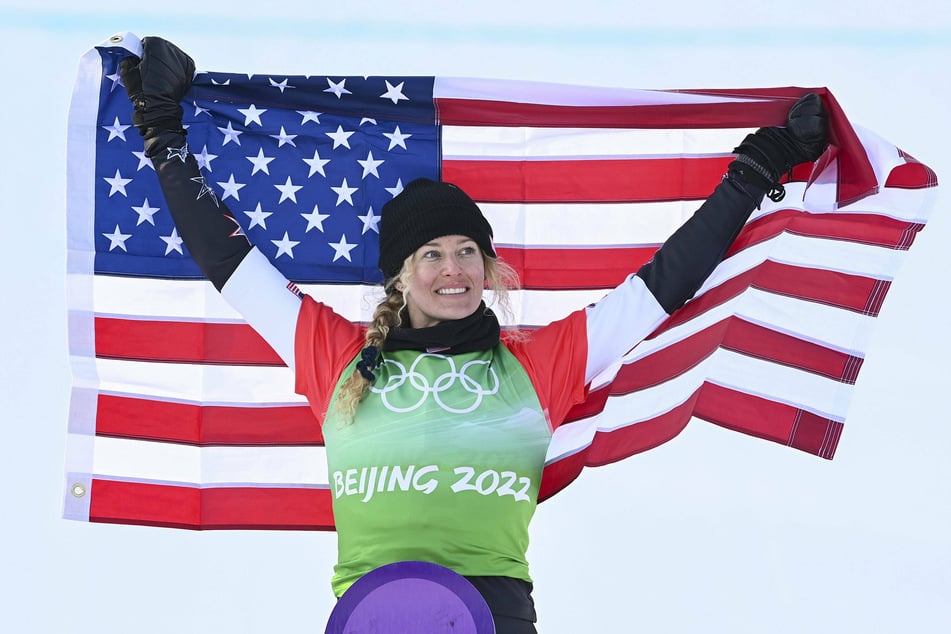 It was redemption at last for the 36-year-old American who in 2006 had famously thrown away the gold by showboating close before the finish line while holding a huge lead, falling and having to settle for silver.

She went out in the semi-finals in 2010 and 2014 before finishing fourth in 2018.
But on Wednesday, the most decorated snowboard cross athlete of all-time prevailed on the Genting Snow Park to complete her Olympic story.
She led from early on to beat Chloe Trespeuch of France who took silver. Meryeta Odine of Canada took bronze, with Belle Brockhoff of Australia just missing the podium.
"This feels incredible because this level that all the women are riding at is a lot higher than it was 16 years ago," Jacobellis said.
But she insisted this was not about redemption: "I never thought of it that way. That was not in my mind. I wanted to just come here and compete."
"It would have been a nice, sweet thing, but I think if I had tried to spend (time on) the thought of redemption, then it's taking away focus on the task at hand, and that's not why I race."
Exorcising old demons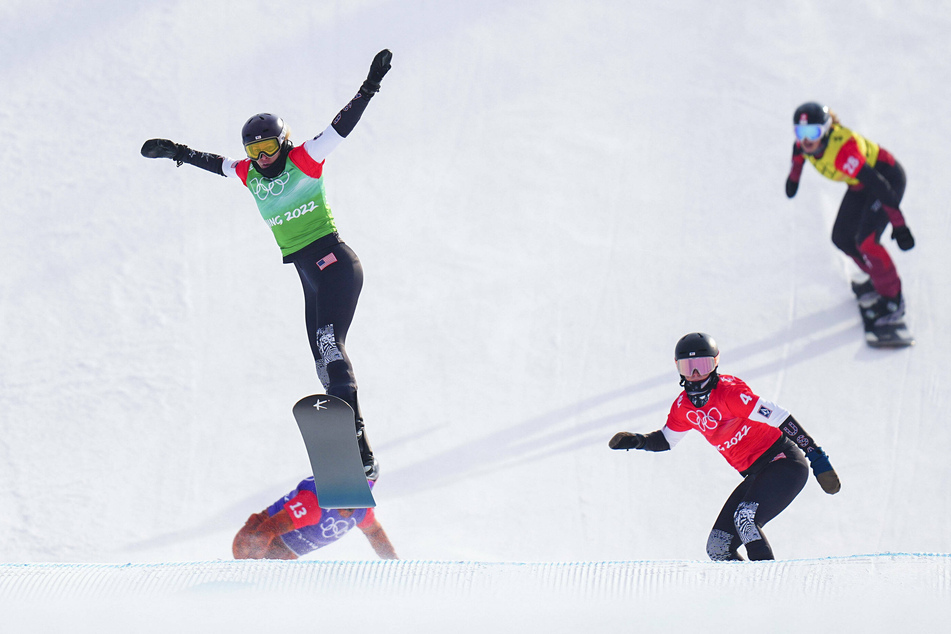 Jacobellis did admit that the incident 16 years ago "really shaped me into the individual that I am and kept me hungry" and added that had she won gold in Turin, "I probably would have quit the sport at that point because I wasn't really having fun with it."
"There was so much pressure on me to be the golden girl. I'd won so many races going into it and it's a lot for a young athlete to have on their plate."
Instead, at 36 years 174 days Jacobellis is the oldest American woman to win a Winter Games gold, and she is also the oldest snowboarder to do so, 59 days older than Austrian Benjamin Karl who won the parallel giant slalom the previous day.
"Lindsey deserves it because she rides very well today and after the first Olympics when she crashed before the line, it was very hard for her. She's an example for us," Trespeuch gushed.
Odine said: "That is a very famous story in snowboard cross so to see her come home with the gold after so many years, she has so many wins and it's honestly really cool to see."
The 2018 gold medalist Michela Moioli of Italy was knocked out in the semis before crashing out in the small final. Reigning world champ Charlotte Bankes, of Britain, was knocked out in the quarter-finals in one of the tightest races of the event.
Cover photo: IMAGO / Xinhua