Austin FC: The Verde and Black secure comeback win over D.C. United
Washington DC – Austin FC came back from a two-goal deficit in a second-half showing worthy of praise in its first road victory of the season against D.C. United.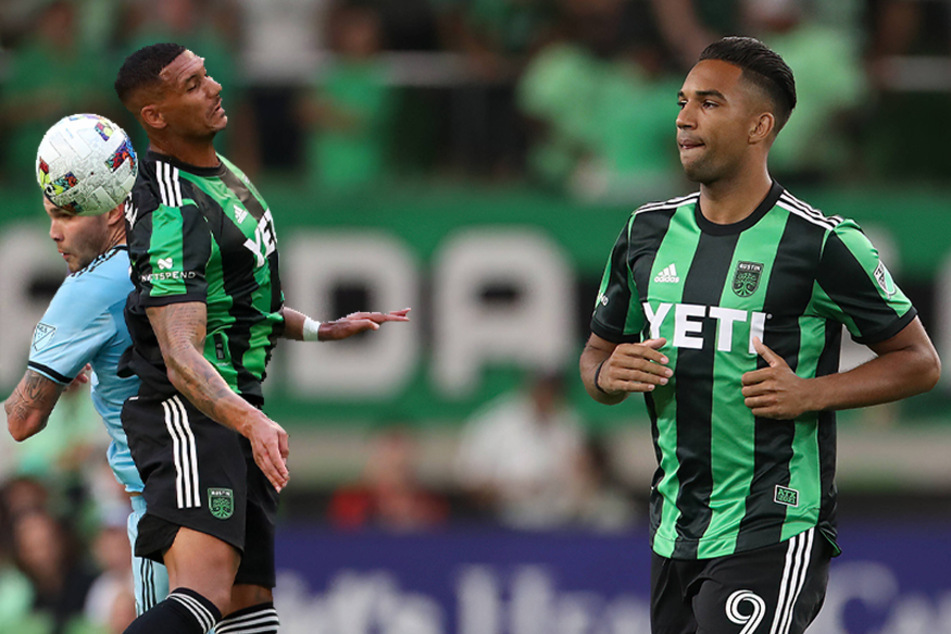 It was a match you'd have to see to believe between the Verde and D.C. United.
It's hard to pinpoint what exactly was off about Austin FC's first-half showing, solely because there were too many things to count.
The tables quickly turned in D.C. United's favor as the Verde left Ola Kamara unattended in the 26th minute, allowing him to avenge an early offside goal with a banger, putting D.C. United on the board.

However, an over-celebration that saw Kamara take his jersey off quickly granted him a yellow card.
Austin FC nearly had its equalizer after an explosive play with Diego Fagúndez launching one to the back of the goal, but it was scratched because Maxi Urruti was explicitly offside.
Unfortunately, the Verde and Black failed to learn their lesson with leaving Kamara open, allowing him to strike at the 40th minute, giving D.C. United a two-score lead.
Rather than carrying his team into halftime with momentum, Kamara was shown his second yellow card for a gnarly tackle on Sebastián Driussi that subsequently landed him red card, forcing D.C. to play down a man in the second half.
No one could've predicted Austin FC's second-half showing, particularly the last ten minutes of regulation.
A beautiful cross by Fagúndez to Danny Hoesen at the 80th minute got Austin FC on the board, and gave Hoesen his first club goal.
Minutes later, Hector Jiménez put the magic touch on a cross to Driussi, who scored the much-needed equalizer. At the 90th minute, an assist from Fagúndez hit Ruben Gabrielsen right on the money, giving Austin FC a 3-2 lead.
Through eight nerve-wrecking minutes of stoppage, the Verde was able to maintain their dominance, and ultimately granted the club its first road win of the season.
The starting lineups
The player spotlight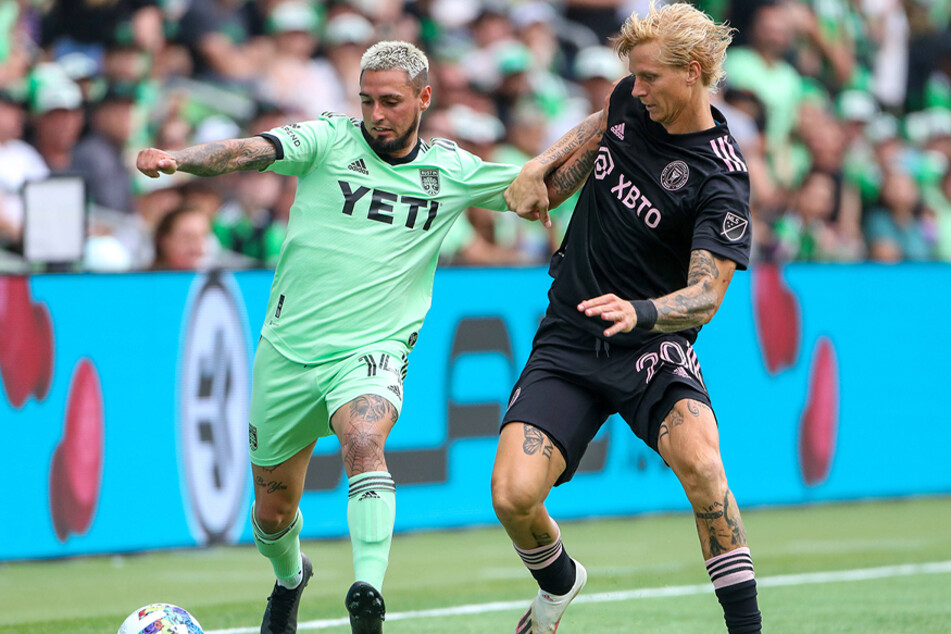 Austin FC named Diego Fagúndez its official man of the match, and there's no denying his relentless presence on the pitch helped the club come out on top.
Regardless of where the ball was or how uninspired his teammates were playing, Fagúndez was always in attack mode, applying pressure wherever it was needed most.
Though the midfielder's first-half performance gave fans a sense of hope, it was his second-half showing that truly changed the game.
With two assists in the last ten minutes of play that put Austin FC on the board and secured its comeback win, Fagúndez truly displays just what it means to leave it all on the pitch each and every game.
His undeniable playmaking abilities have saved the Verde and Black on more than one occasion, and Saturday's match was no exception.
The big picture
Following Saturday's road win, Austin FC head coach Josh Wolff acknowledged in a post match press conference that "in the first half, we just didn't play."
For Austin FC fans, the first half wasn't just a reminder of the faulty moments of the inaugural season, it also invoked fear of what might come.
After starting year two in a historic way, Austin FC fans had high hopes for the season to come. But the Verde's inability to secure a road win in its first two away games made Saturday's match against D.C. United all the more dire.
Thankfully, there's something this team seems to have that its year one make-up lacked and that's a plethora of resilience.
There was a clear shift in the Verde and Black's level of play in the second half, a change that Hoesen, who scored his first goal with the club after suffering an early injury in its inaugural season, attributes to his teammates' ability to keep "pushing and believing."
According to Hoesen, there wasn't a doubt in anyone's minds that they wouldn't come out on top despite being down 0-2 at halftime.
"The vibe was, 'we're gonna win this game,'" Hoesen said of the atmosphere in the locker room, adding, "the club is hungry [and] we want to be successful."
While Hoesen gave credit where it was due amongst his teammates, Wolff was sure to note the role the roughly 300 fans who attended the game played in the Verde's comeback win.
"I'd like to thank the fans," Wolff said at the press conference. Those fans are special...they helped us tonight."
Following it's first road win of the season, the Verde and Black will return to their fortress of Q2 Stadium for a match against Vancouver Whitecaps FC on April 23 at 7:30 PM CST.
Cover photo: Collage: Imago/ZUMA Wire