Champions League: Atlético does its thing and knocks out Man Utd at Old Trafford
Manchester, UK - Manchester United were turfed out of the Champions League at home courtesy of an Atlético Madrid 1-0 special that put the guests through to the next round 2-1 on aggregate.
The pattern of this major let down for United became clear early on. It came storming forward with a kind of vim and vigor that's all too often lacking, while Atlético hunkered down and popped balls over the top for its attackers.

It was also clear whose strategy was working better to begin with. United looked the far more dangerous side, with Fred in particular playing an absolute blinder. The Brazilian was showing up here, there, and everywhere, flicking first-time passes in the center, then torching opposition defenders in the box with some serious skills.
Anthony Elanga really should have crowned this period with a goal. But the 19-year-old somehow managed to pick out Jan Oblak's face with his shot from a couple of yards out, having been found by Bruno Fernandes' sharp cross.
And just like any Atlético side worth its salt in the long Diego Simeone era, the Spanish champions sucked it all up and got going on their weird alchemy, which turns pressure into energy. One warning sign came and went, as Rodrigo De Paul forced a good save out of David de Gea with a long-range shot. The second one was even more stark: João Félix had a goal overruled for an offside in the buildup of a great move.
The third chance made good on Atleti's threats in the 41st minute. Here was that brittle Man Utd defense again, getting cleaved with one through pass to João Félix, who back-heeled the ball to the hard-working Antoine Griezmann. At the back post, Renan Lodi had all the time and space in the world to admire the Frenchman's cross and measure a perfect header past de Gea.
There were plenty of protests that the whole move had started with a foul on Elanga, but they felt more desperate than anything.
The second half kicked off just like the first one – with United racing up the pitch and Elanga immediately fashioning a chance for himself with a shot that just missed. Jadon Sancho also flashed a strike past the top corner and Raphaël Varane drew a heart-stopping save from Jan Oblak. All the while, Cristiano Ronaldo did his best to get on the end of the endless crosses raining into the box.
The difference this time was that Atlético switched to full defensive mode. No more adventures up the pitch, except when presented with invitations by United. It was time for Stefan Savić, José María Giménez, and Reinildo to get their heads, feet, and everything else in the way.
And for Man Utd, there was no more time in this season's Champions League, as the curtain came down on another disappointing night.
The lineups
The player spotlight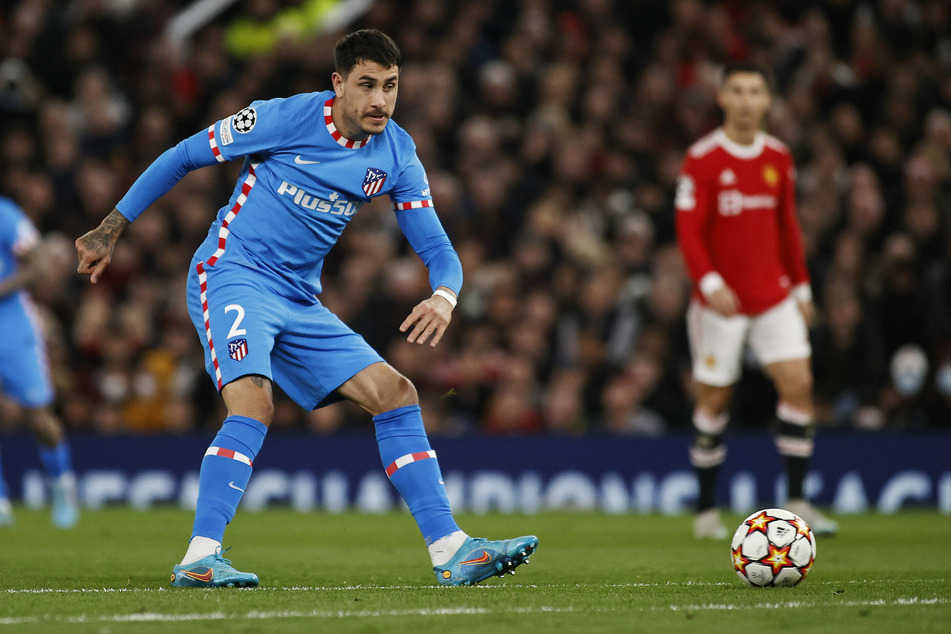 After the kind of smash and grab that Atlético Madrid trademarked under Simeone, it would be a travesty not to highlight a defensive player.
At the heart of Atleti's rearguard action was the Uruguayan rock, José María Giménez.
It's been a strange season for him and his teammates in defense, as they developed the most un-Atleti characteristic imaginable – leaking goals like a sieve.
Over the past few weeks, though, things have looked a lot more secure. And against United – without a doubt Atlético's best result of the season – Giménez led by example. The crosses came in and he sent them back with prejudice every single time. Sure, that played to his strengths, but these are some strengths to have.
Ultimately, this was a victory for old-school Atleti. And they don't come much more old-school than a player who is nearing a decade in the red-and-white stripes.
The big picture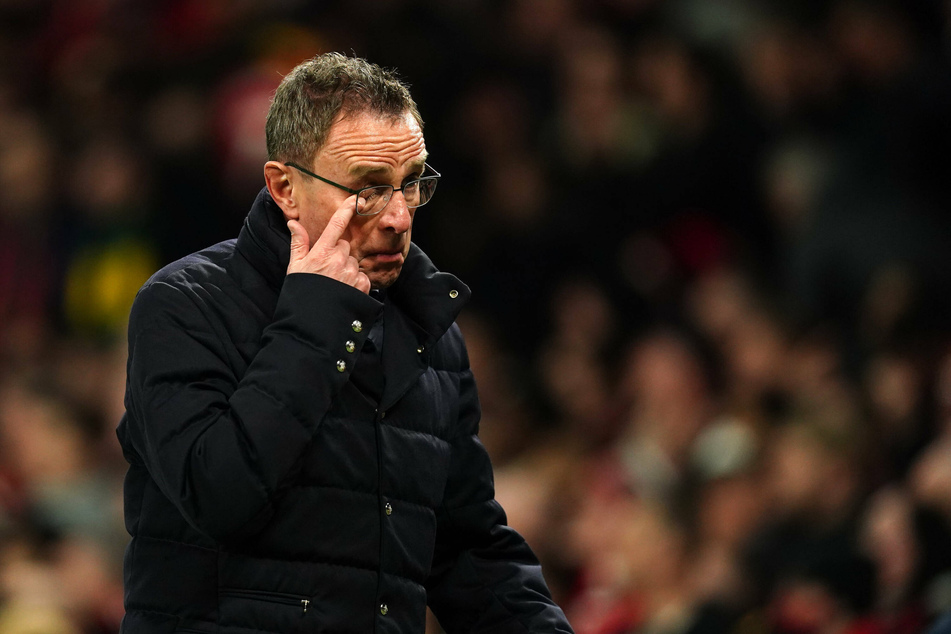 It's hard to know exactly who the boos ringing out around Old Trafford at full time were for. The obvious answer is the referee Slavko Vincic, who was hounded all night for the crime of sometimes giving free kicks against United or – as with that admittedly crucial Elanga incident – not giving them for the home side.
But such is the bad mood around the club at the moment that they might as well have been for everyone. For the captain, Harry Maguire, whose substitution was actually cheered by what felt like the whole stadium. For interim coach Ralf Ragnick, whose confused stint in charge will leaves the team with only a top four finish in the Premier League to optimistically strive for.
Most of all, the boos could be for those at the top, who have bungled yet another season by thoroughly failing to put in place any kind of competent structure at one of the world's premier soccer institutions.
When you put it like that, there's certainly a lot to boo.
Cover photo: IMAGO / PA Images