Pelé laid to rest after hundreds of thousands turn out to say farewell
Santos, Brazil - The body of Brazilian soccer great Pelé was taken through the port city of Santos in a funeral procession lasting several hours on Tuesday, before being buried in a private ceremony.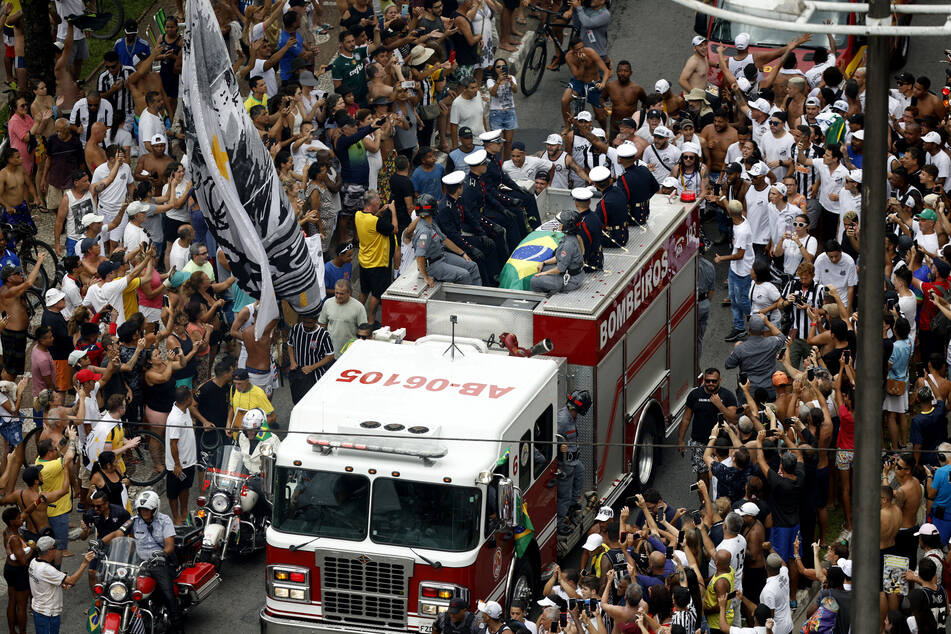 The coffin was laid out for the procession on the roof of a fire engine and was accompanied by several police vehicles.

Thousands of people at the side of the road cheered and waved flags of Pelé's long-time club, Santos. The procession passed through the neighborhood where Pelé's 100-year-old mother lives.
Military police in gala uniforms then carried the coffin to the Memorial Necrópole Ecumênica cemetery tower, in images broadcast across the country.
The three-time world champion was then buried in a private ceremony with family. Pelé will be put in the family vault in the tower, which contains about 16,000 coffins on 14 floors.
More FIFA controversy at Pelé's funeral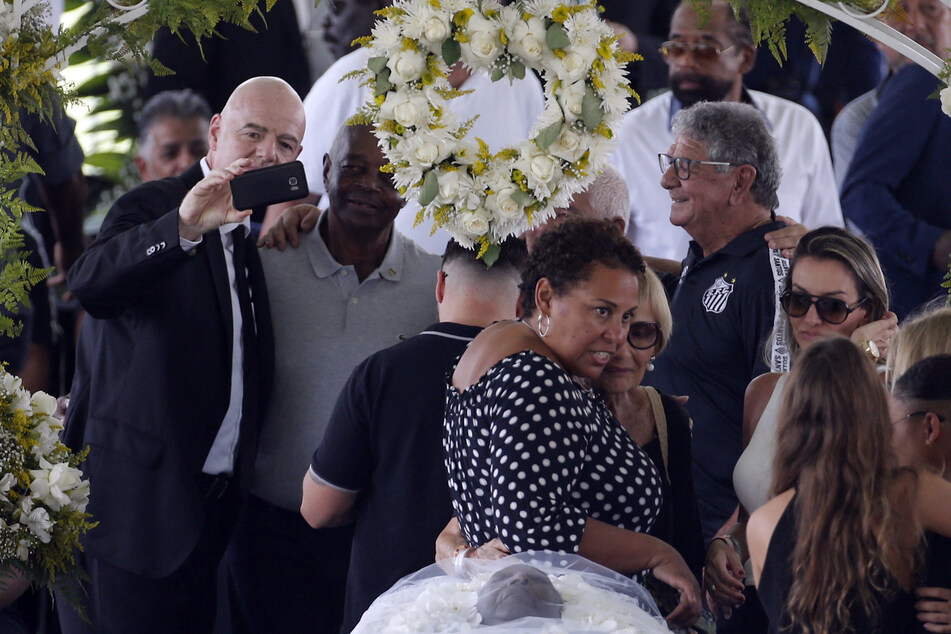 Earlier, Brazil's new President Luiz Inácio Lula da Silva was among more than 150,000 mourners to file past the coffin.
Lula attended the wake at the stadium of Santos and said farewell to the three-time world champion, who was placed there on Monday. Pelé died at the age of 82 on Thursday.
Lula embraced Pelé's son Edinho and his widow Marcia Aoki and said a prayer with other relatives and friends by the coffin.
Lula was sworn in as the new head of state of the largest country in Latin America on Sunday. He had already ruled Brazil from 2003 to 2010.
FIFA president Gianni Infantino attended on Monday. He has been widely criticized on social media for taking a selfie near the coffin.
Edson Arantes do Nascimento, as the striker was known by his full name, left his mark on football like no other and is still the only male player to win three World Cups.
Cover photo: REUTERS