Sevilla is king of Europa League again after thrilling final victory over Inter Milan
Cologne, Germany - If only all finals were this frantic! Sevilla came from behind to beat Inter Milan 3-2 in a fitting end to a thrilling Europa League season.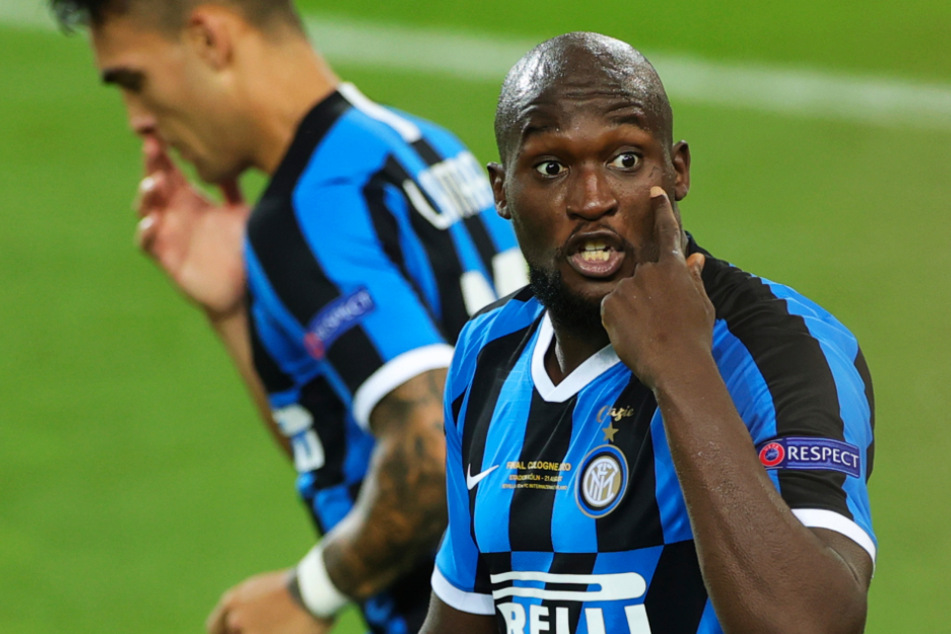 The first-half madness in Cologne's Rhein-Energie-Stadium was sparked by Romelu Lukaku's penalty for Inter in the fifth minute and Luuk de Jong excellent header for Sevilla (12').
The former Borussia Mönchengladbach striker then turned the game around with another magnificent leap to make it 2-1 for the Andalusians (33'), but Diego Godin quickly equalized to make it 2-2 three minutes later.
In the second half, Lukaku decisively deflected an overhead kick from Sevilla's Diego Carlos in the 74th minute to seal Sevilla's sixth trophy win.
This thrilling contest needed no time to get going. It was only the fourth minute when Sevilla missed a chance through Fernando, which then allowed Inter to counter with Lukaku's searing pace.
The Belgian striker went past Diego Carlos, who clung desperately onto his opponent's shirt and then tripped him inside the area for good measure - a clear penalty. 
Lukaku took it himself and side-footed into the left-hand corner. The Nerazzurri took the lead early on through the world-class target man's 34th goal of the season.
Sevilla's starting line up
Inter Milan's starting line up
Luuk de Jong's double turns the game around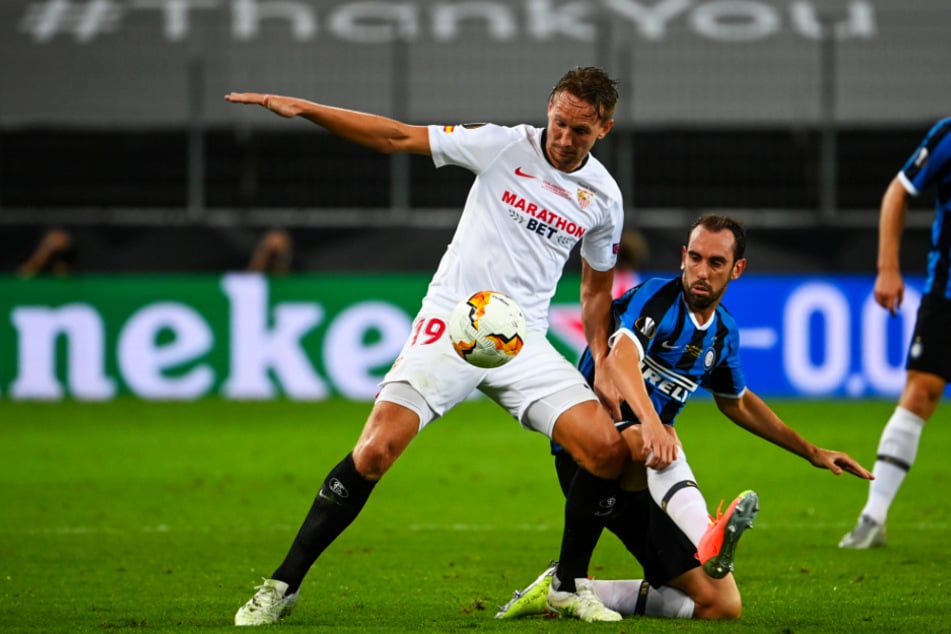 Sevilla was not behind for long though. The Spanish team's wing-play is always dangerous, with the 12th minute equalizer coming as proof. Captain Jesus Navas crossed towards the near post, where de Jong beat Inter's experienced defender Diego Godin to head in powerfully.
Handanovic got a hand to the ball but couldn't prevent it from going in from that distance.
On the sidelines, the club delegations and substitutes constantly tried to influence Dutch referee Danny Makkelie's decisions, and he had to ask everyone to calm down early on.
Sevilla and Inter both refused to give an inch and this great final offered pure attacking football. The two sides were well-matched, with Sevilla perhaps slightly on top.
When Inter gave away one free kick too many, they were severely punished. Ever Banega sent a curling cross to the far post, where de Jong was hanging in the air to nod the ball beautifully into the top corner - 2-1 to the Europa League specialists in the 33rd minute.
Diego Godin equalises for Inter, Romelu Lukaku deflects into his own goal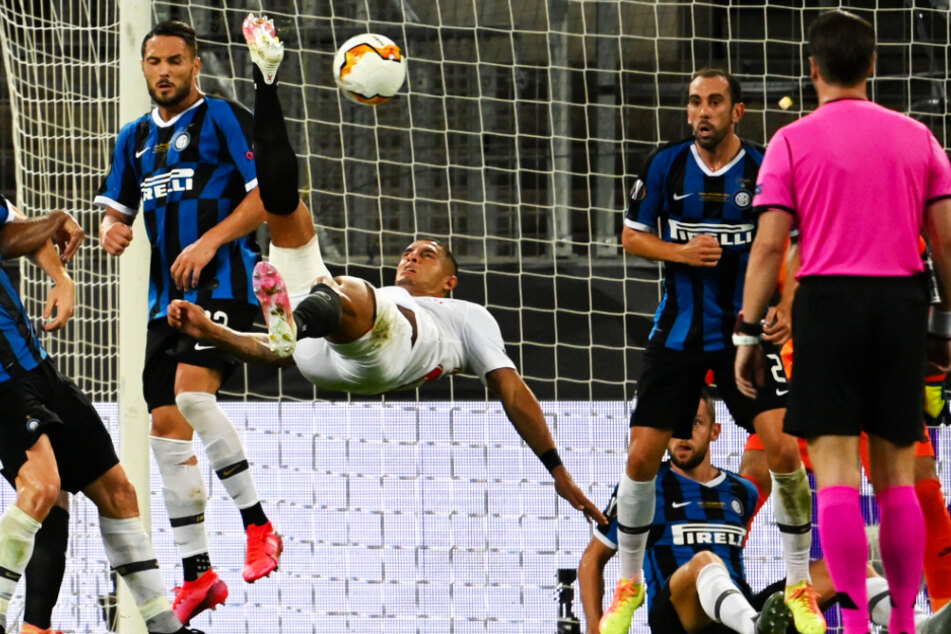 But Inter struck back immediately and after another foul on Lukaku, Marcelo Brozovic sent a perfect free kick into the path of the onrushing Godin, who continued the header-fest in the 36th minute.
That was it for a breathless, spectacular first half that left neutrals thoroughly entertained.
The two sides did not let up after the break and traded a few good chances. By far the best one was missed by Lukaku, who charged from his own half into a one-on-one situation with Sevilla keeper Bono, but failed to beat him in the 66th minute.
As the clock ticked down, the manic pace was slowed by the knowledge that one mistake could prove decisive. And so it was. Another Banega free kick left the Italians struggling to clear the ball, Carlos threw himself into a hopeful bicycle kick and Lukaku's unlucky deflection gave Sevilla a 3-2 lead with just over a quarter of an hour to go.
Inter threw everything forward with every last ounce of strength. Substitutes Victor Moses and Alexis Sanchez were foiled by  Bono and Jules Kounde respectively. The latter cleared off the line in the 82nd minute. Antonio Candreva missed one last chance in added time and the Sevilla celebrated the final whistle of their record-extending sixth Europa League triumph.
Cover photo: Federico Gambarini/dpa