World Cup 2022: Ramos scores first Qatar hat-trick, sending Portugal to the quarterfinals
Lusail, Qatar - Cristiano Ronaldo's stand-in Gonçalo Ramos scored the first hat-trick of the FIFA World Cup to lead Portugal to a 6-1 win over Switzerland and into the quarterfinals.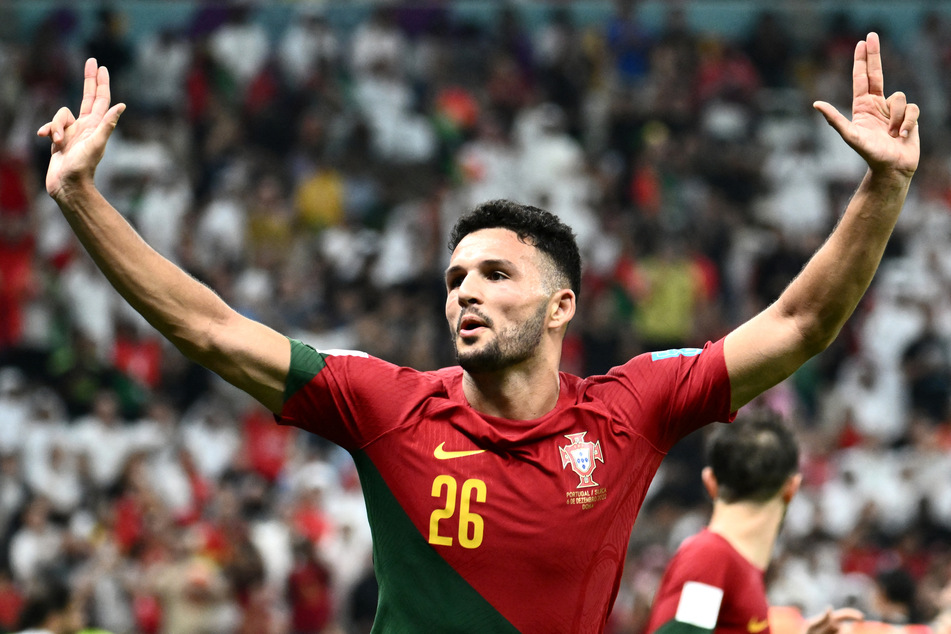 They are now set for a clash with Morocco, who continued their stunning run at the World Cup as they upset disappointing former champions Spain 3-0 on penalties earlier on Tuesday.

Ramos, making his first-ever international start, opened up his gala in the 17th minute, breaking the deadlock for Portugal after an assist from João Felix.
Pepe doubled the lead for the Portuguese side, becoming the oldest player to score in a World Cup knock-out stage game. Ramos missed a great chance before the break, but made up for it early in the second half, finishing off a low ball from Diogo Dalot.
He then assisted Raphaël Guerreiro to Portugal's fourth in the 55th minute, before Switzerland managed to pull one back with Manuel Akanji in the 58th.
But any hopes for a comeback were soon dismissed, as Ramos topped his stunning performance by completing a hat-trick in the 67th and Rafael Leão netted Portugal's sixth in stoppage time.
Ronaldo eventually came on, but there wasn't much left to do on the pitch as his side proved they are quite well without the Portuguese top star.
Portugal will face Morocco on Saturday at 9 AM EST.
Cover photo: JEWEL SAMAD / AFP