The US Open's epic beer chugger is back and going viral again!
New York - Comebacks aren't only happening on the court at the US Open! Megan Lucky, who rose to fame as the tournament's resident beer chugger, is back at the Arthur Ashe Stadium and bolstering her cult hero status!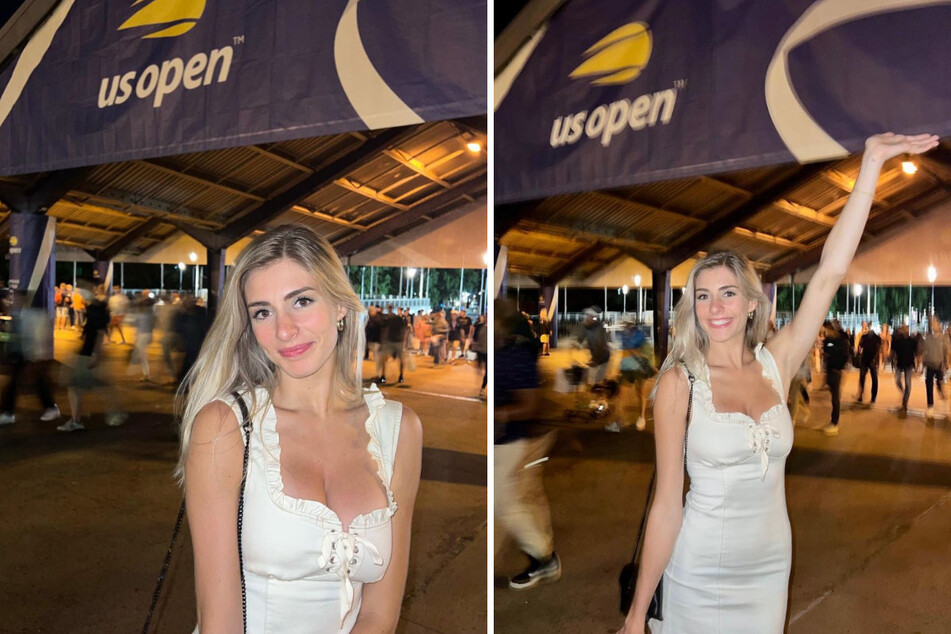 Tennis fans didn't have much to smile about as Serena Williams saw her career end against Australian Alja Tomljanovic in the third round of the US Open.
An exception was one moment when TV cameras panned to a familiar face during a break.
It was Megan Lucky, who had a pretty legendary reaction to seeing herself on the Jumbotron during last year's tournament: without skipping a beat, she downed her beer like a pro.
So it's no surprise that the broadcast director quickly recognized her during last week's game. And of course, there was never any doubt over Lucky obliging, by slamming a drink yet again – although this time, it seems she had to help herself to her boyfriend's brew.

"It seems like it's slowly becoming a tradition," the US Open tweeted, along with a vidoe collage of the two epic moments, which garnered well over 1 million views!

Megan Lucky did not thrill everyone with her beer action
Lucky has every intention of making it tradition, if it's up to her.
"I was like, if it happens again, I would love to have another moment, to have the crowd go wild one more time," she told the New York Post.
"I think it's the coolest thing ever. I'm honored," the Pittsburgh Steelers fan added. "I love bringing people together through sport. I just think it's really, really cool to be a symbol almost."
As for next year's US Open, Lucky has only one plan: to "keep the tradition going."
Cover photo: Collage: Screenshot/Instagram/meglucky53