Car goes for a casual swim on the English coast
St. Agnes, UK - "Is that really a car in the surf?" It's probably what a lot of beach goers in the British coastal village of St. Agnes were asking themselves last Friday morning, when they saw a BMW floating in the water.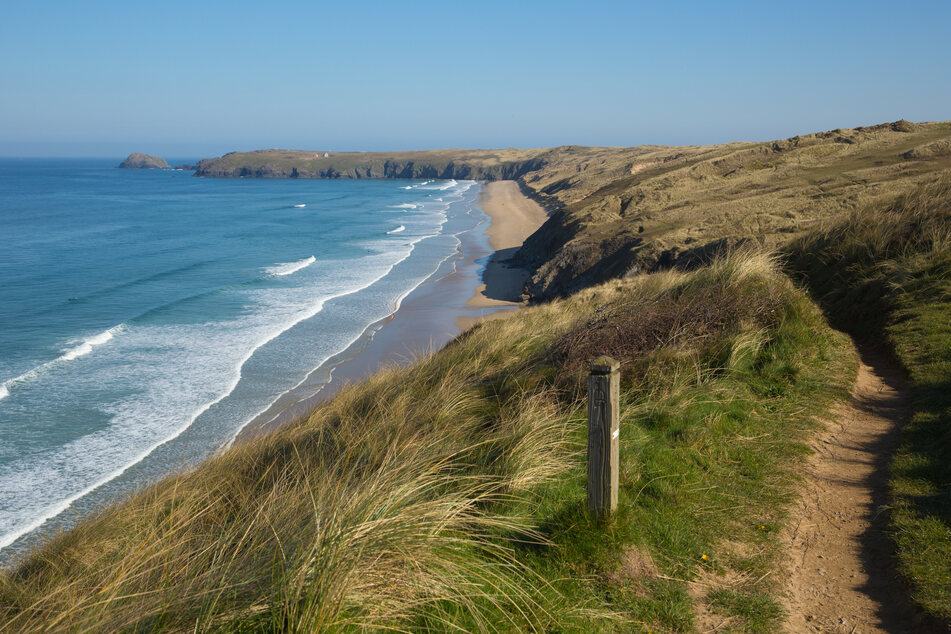 Finding hidden treasure on the beach is a pretty common fantasy. For the less ambitious, some speckled but pretty-looking seashells will do.
But a silver BMW 1 Series inexplicably bobbing around in the water is probably beyond anyone's wildest imagination.
That's exactly what visitors and locals on the beach in St. Agnes discovered.
What at first seemed to be a terrible joke or mean-spirited prank turned out to be the car owner's own fault. 
He thought he had left the car on solid ground, Metro reported. 
Woman wanted to go swimming when she saw a car riding the waves
Esther Chase, an eyewitness, told the paper, "I went down for a swim at 7 am and the car was in the water, and I think a family had gone down at night and tried to turn around on the beach, but was probably surprised by the incoming tide."
Beach bar owner Steve Blundson called the police after seeing the four-wheeled driftwood on his morning walk with his dog.
Fishing out the car wasn't easy
The official version is that the owner and two other men were lost and wanted to turn around on the beach, but then the car got stuck. They abandoned the silver ride on solid ground, but then the tide came in. 
The car catch and release took a while, even once the tow truck arrived on the scene. They had to wait until the tide went out far enough for them to safely pull the BWM from the beach.
Nothing is currently known about the amount of damage done to the BMW, but a morning swim is supposed to be healthy.
Cover photo: Screenshot/Twitter Johnny O'Shea