Flight of fancy: TikTok user wows the internet with amazing driving video
Maui, Hawaii – Have we landed in the future with flying cars?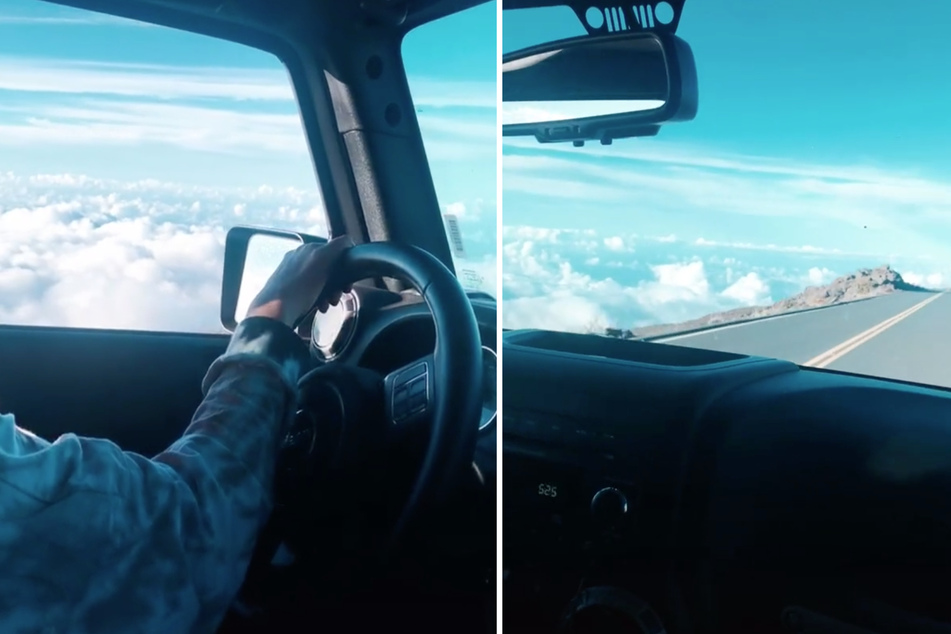 Of course not! It's still the year 2021, and this isn't really a vehicle gliding in the sky.
Nevertheless, the short video Hannah Colby posted on TikTok at the end of February has caused a lot of excitement.
In the clip, it really does look like her car is floating above the clouds.
With the ethereal intro to the song Past Lives by BØRNS, the clip invites viewers to dream. For a short moment, everything seems magical and too good to be true.
But then the camera slowly pans around and shows the road on which Hannah and two of her friends are driving.
Actually, the three of them are on their way to the top of Mount Haleakala in Hawaii.
Since the highest point of the mountain is 10,023 feet, they may not be floating in the air – but they are still above the clouds!
For more pictures from the spectacular trip, check out Hannah's Instagram account:
A scene like out of Harry Potter!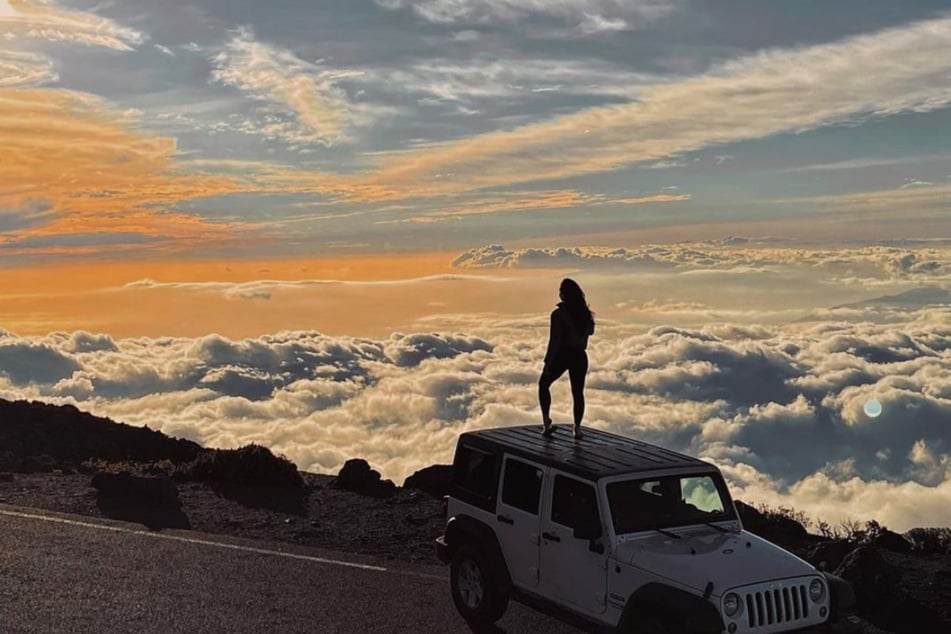 The video now has more than 7.2 million views, and users are quite perplexed.
"I was highly confused. Thought we were in Harry Potter or something," one wrote. Another said, "Pack it up Ron weasley."
"Why did I think the car was flying?" asked a third.
But as crazy and unreal as it seems, users agree: "it's beautiful."
As the Daily Mail reported, Hannah, originally from California, was on a road trip with two friends. They were driving around the island and exploring the fascinating landscape.
Her highlight of the trip was clearly the ride to the top of the mountain!
"The video captures exactly how we felt when we got up there," she said excitedly. "We were laughing and singing and fully living in the moment as it was really beautiful."
Cover photo: Collage: TikTok/Screenshot/hannahcolby_