Self-driving cars on the roll in California as Waymo and Cruise get permits
Sacramento, California - Two more companies can send out their fleets of self-driving cars to California roads, taking the next step to getting more driverless rides.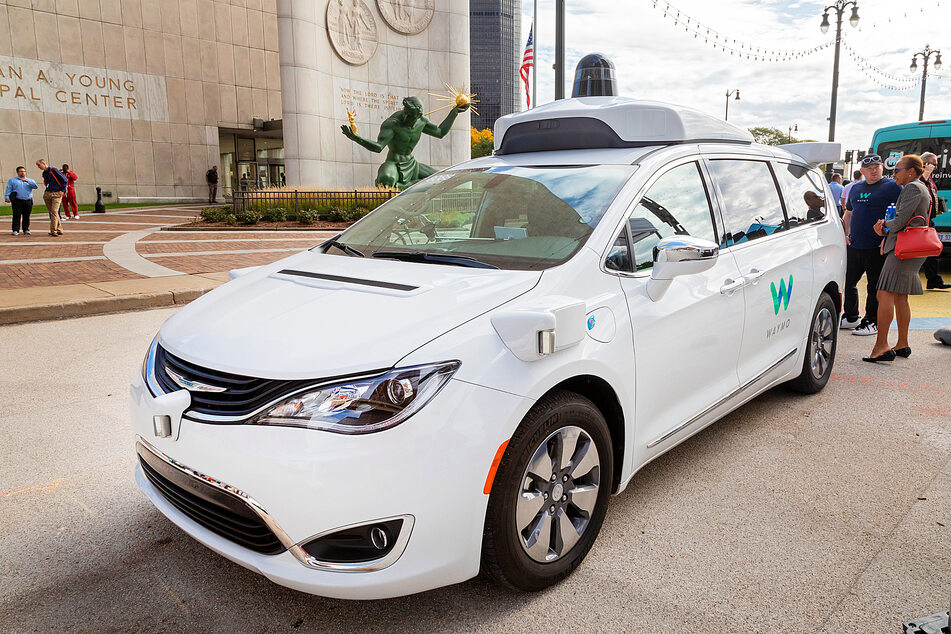 California DMV issued permits Thursday to Cruise and Waymo which allow both companies' autonomous vehicles to hit the streets commercially.
The vehicle deployment permit is required for any self-driving vehicle fleet that can drive humans from point A to point B.
This fresh new permit lets Cruise drive passengers around in specific parts of San Francisco.
The company can only ferry passengers between 10 PM and 6 AM PST, and if there is more than light rain or fog, Cruise's cars can't cruise. Even when they can roll out, the fastest the permit allows them to go is 30 MPH.
Waymo can't offer fully autonomous rides just yet, so each ride still needs a person behind the wheel.
The Waymo fleet is now allowed on public roads in parts of San Francisco and San Mateo counties. The top speed allowed by the permit is a gentle 65 MPH, and Waymo's vehicles are not allowed to drive if there is more than light rain or light fog.
For now, the only other company in the area that has a commercial deployment permit with driverless vehicles has been Nuro, but they don't need to meet the same requirements as Cruise and Waymo because their vehicles only move goods, not people.
Strict requirements and loads of testing
Part of the DMV's announcement of the new permits for Cruise and Waymo included a list of conditions the companies had to meet in order to receive their commercial deployment permit
The different requirements include showing how and where the self-driving vehicles will be used. Cruise and Waymo both use their cars as a driverless taxi service, mainly in city limits.
The cars also need to be able to handle the different tricky situations that pop up on the road, while also complying with the California Vehicle Code.
To top that off, the cars need to meet the definition of the top three types of autonomous driving tech.
Level 3 needs a driver, but only to take control of the vehicle if necessary.
Level 4 vehicles can drive by themselves in certain situations, but a person can still choose to drive if they want to.
Level 5 still lets the passenger take control, but can handle any and all situations on the road.
The requirements also include the self-driving car needs to be able to communicate with law enforcement and emergency services.
Cruise and Waymo also needed to prove that they did sufficient testing, have proof of insurance equal to $5 million, and that they can deploy safe vehicles meeting federal Motor Vehicle Safety Standards
Driving assists are commonplace now, with beeps and cameras to warn you of obstacles behind, next to, or in front of your car. The new permits for self-driving vehicles might pave the way to a future full of autonomous cars.
Cover photo: IMAGO/agefotostock/xJimxWestx