That's not water! Woman stuns onlookers with dangerous carwash
Internet - Gasoline or water? A video on TikTok clearly shows a woman using a liquid from a gas pump to wash her car, with people scrambling to get her to stop.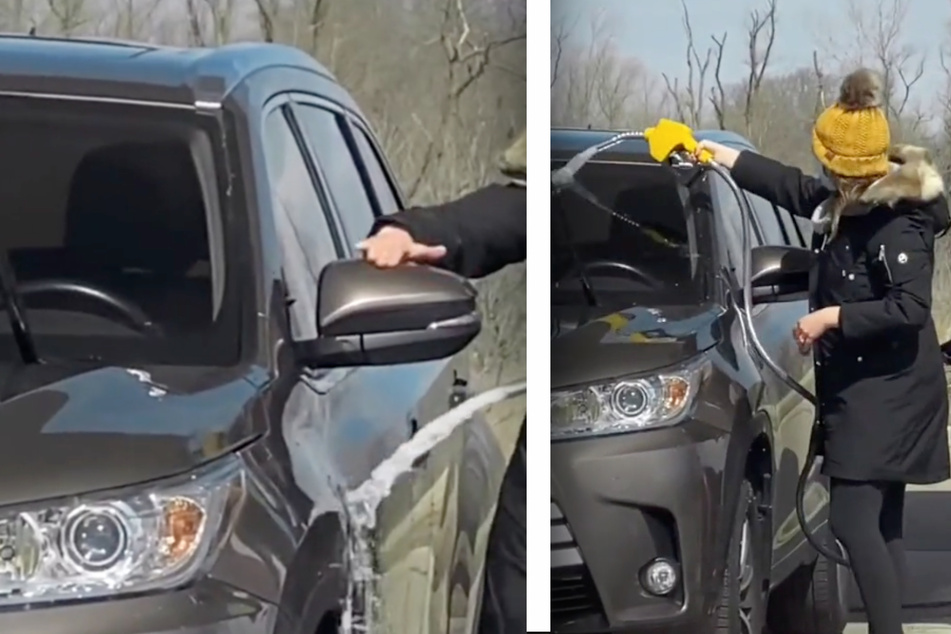 TikTok user @ds18_aaron probably didn't expect his shocking encounter with a strange woman at a rural gas station to go viral.
In a multi-part video, the woman can be seen giving her car a very odd type of wash, using her bare hands to scrub the scuffed mirrors and windows.

The person recording the scene can be heard telling their passenger to go in and get the gas station attendant, presumably to shut off the gas the woman ignorantly thinks is safe to wash her car with.
TikTok commenters are in hot debate as to whether the woman is actually using gas or just water: "She must have Covid-19 if she can't smell that its gas," commented one user.
Another said, "Leave her alone, that car belongs to her cheating husband, she know's what she's doing!"
Cover photo: collage: TikTok / ds18_aaron