The Toyota Supra that Paul Walker drove in Fast & Furious was auctioned off for a record amount
Las Vegas, Nevada - The Supra is one of Toyota's most popular models, especially after it made appearances in the first two Fast & Furious films. Driven by Paul Walker, the car has just been auctioned off for a record sum.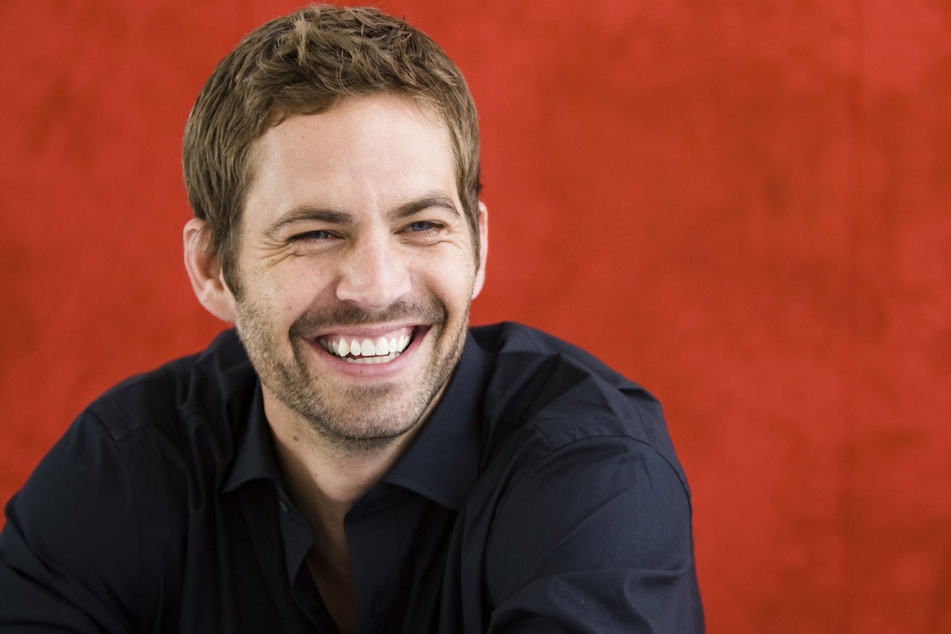 A buyer coughed up $550,000 for the original 1994 Toyota Supra. Production of the popular car was discontinued just four years later.
The car first debuted in orange paint with "Nuclear Gladiator" graphics on the sides in the 2001 film that started off the Fast & Furious franchise. In the 2003 installment, 2 Fast 2 Furious, the Supra showed its stuff once again, just with a new paint job.
And at the wheel was none other than Paul Walker, who gained worldwide fame with these films before he died in a tragic car accident in 2013.
For collectors of exotic cars, movie props, and things that belonged to celebrities, this auction in Nevada was worth a visit just to see this car in person, and to watch the record proceeds the car fetched.
The matching stunt car used in filming had also been sold before, according to Fox News, but because it wasn't the original, it sold for "only" $185,000.
But this Supra comes restored to original condition it was in when Walker drove it, as evidenced by a certificate of authenticity.
The certificate confirms that the Bomex front spoiler and side skirts are the same as in the first F&F film, as are the TRD-style bonnet, the APR aluminium double rear spoiler, the 19-inch motorsport tuned wheels, and the "Lamborghini Diablo Candy Orange pearl effect" paintwork.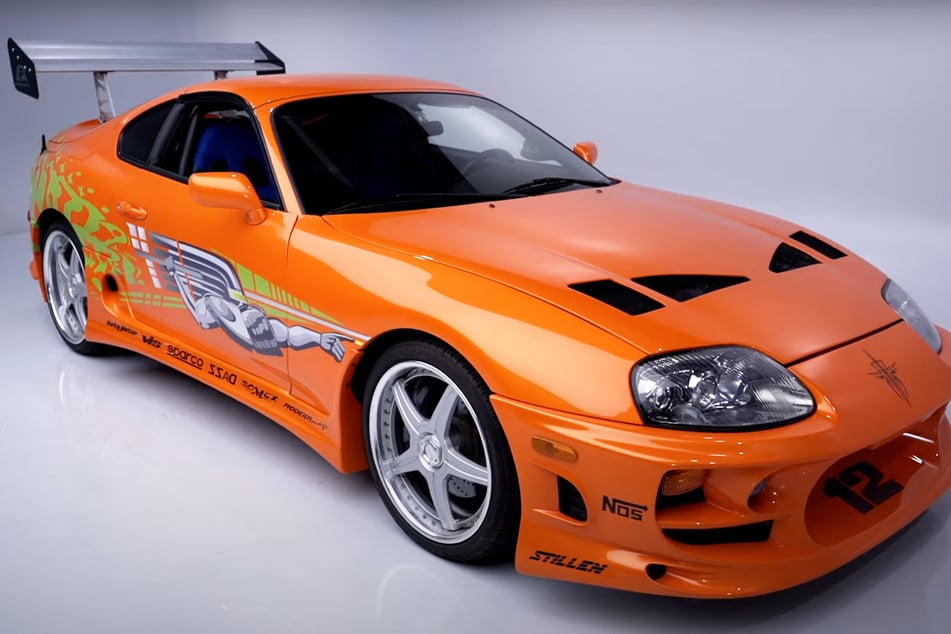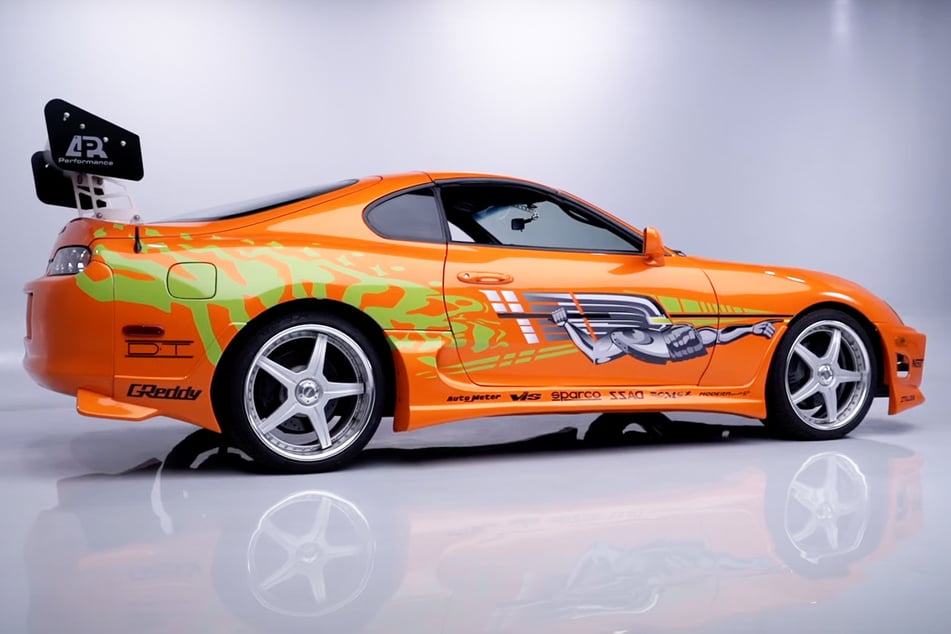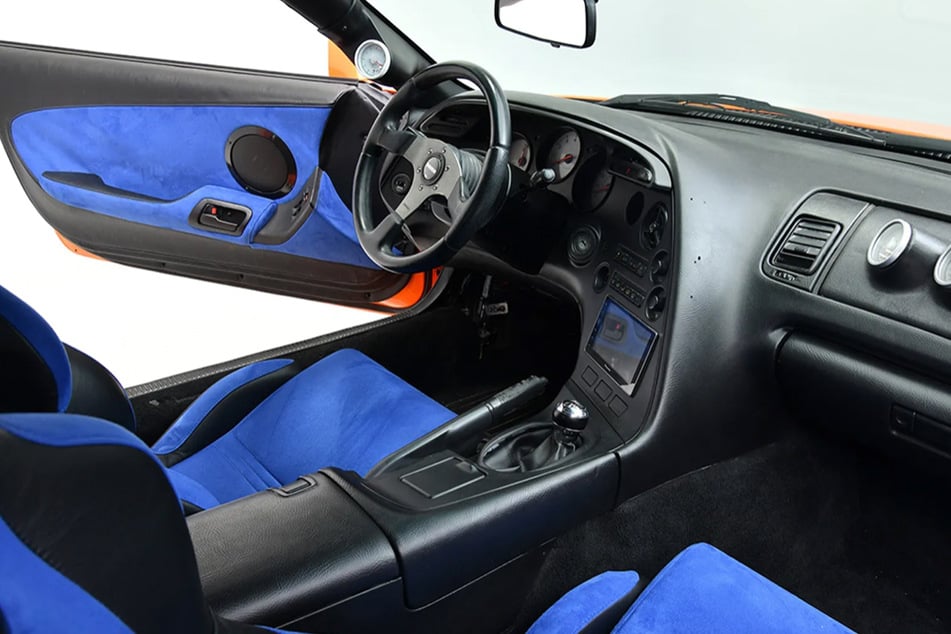 The auction house presents the 1994 Toyota Supra
This is how the auction went
After the shooting of the first film, the car was modified for the second blockbuster. Apparently, cost efficiency was a priority on the set at the time. The car was then restored to factory condition.
Eddie Paul from the Shark Shop in El Segundo, California was responsible for the design in the first Hollywood movie. The sale was organized by the world's largest auction house for collector cars, Barrett-Jackson Auction Company.
Toyota announced the return of the Supra last year, inspired by the hordes of fans from the movie franchise, 22 years after it was discontinued.
Cover photo: Collage: Barrett-Jackson Auction Company & IMAGO / ZUMA Wire