WhatsApp set to introduce new Snapchat-inspired feature
Menlo Park, California - From Instagram to Twitter, it seems that big tech companies are spending a lot of time copying each other these days! Facebook-owned WhatsApp is no exception it seems, as the messaging platform has announced a feature that is suspiciously similar to the classic workings of Snapchat.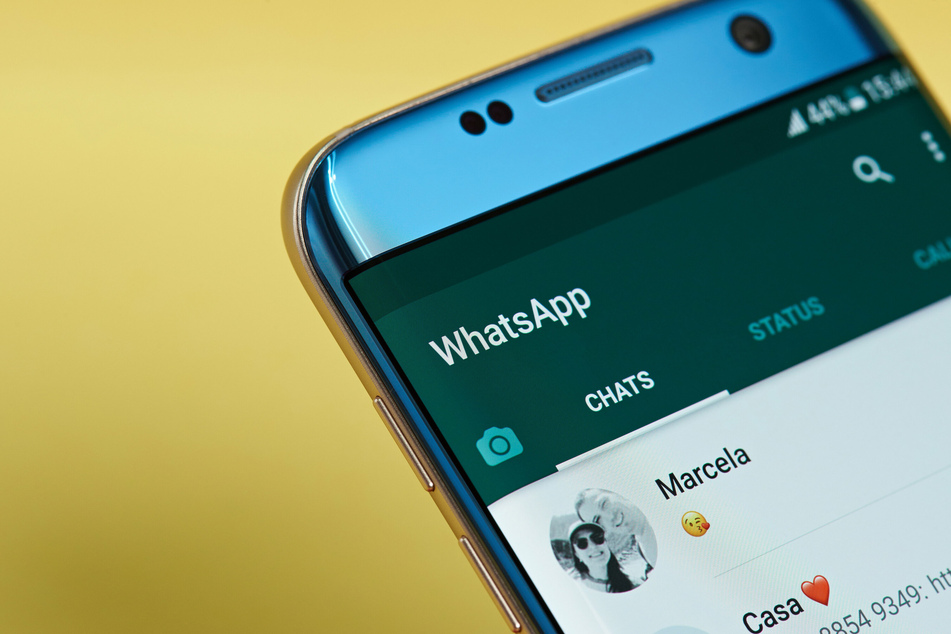 According to the dedicated WhatsApp beta testers over at WABetaInfo, the messaging platform has been working on something big for a while now.
The ability to have a picture be viewed by a recipient just once is currently available for beta users on iOS with version 2.21.140.9.
Unlike Snapchat however, there is a big caveat: WhatsApp won't warn senders when a screenshot has been taken of their photo or video, as the app acknowledged that there are many ways around screenshot blocks and likely doesn't want to be liable when it happens.
The message will still "disappear" from both the sender's and the recipient's phone, and senders will be notified when the message is opened.
The company is also adjusting in-app notifications. For those who have the read and unread blue checkmarks turned on, they may find that being able to read a message through the drop-down notification is useful, particularly as because WhatsApp won't mark a message as read unless you navigate to the relevant chat. This is good news if you ever have need to use "I didn't see your message" as an excuse.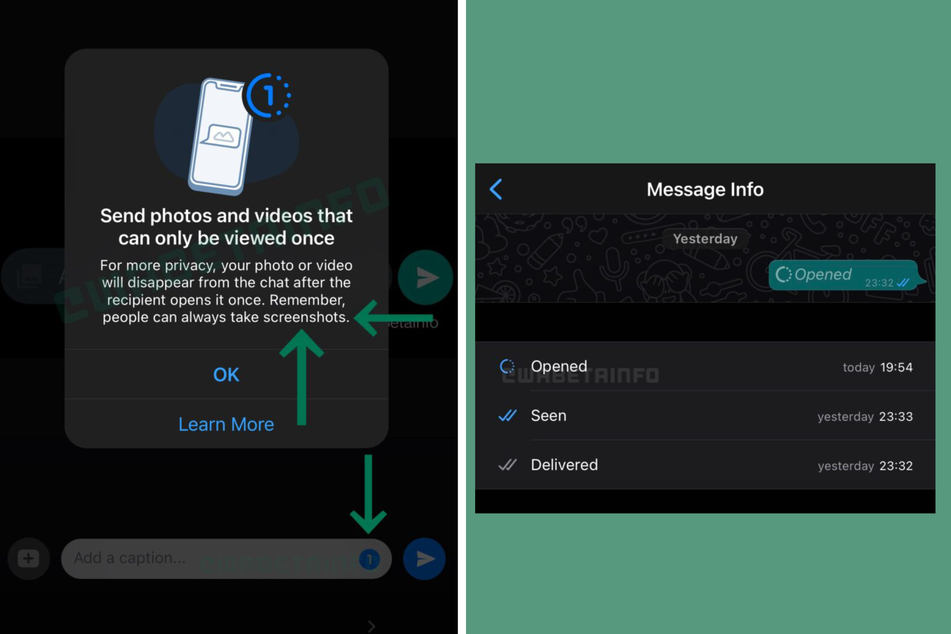 As for the difference between "Opened" and "Seen" in the Message Info section, Seen means that the recipient opened the chat and saw that they had a message, but didn't click on it. You need to wait for WhatsApp to provide a timestamp next to "Opened" to know for sure if your disappearing media was viewed.
Cover photo: 123RF/ dimarik16