Carnage in Fort Worth: dozens of casualties after 70-car pileup
Fort Worth, Texas - Icy roads led to a 70-car pileup on a major interstate in north Texas, trapping drivers in their cars for several hours and leaving at least 6 dead.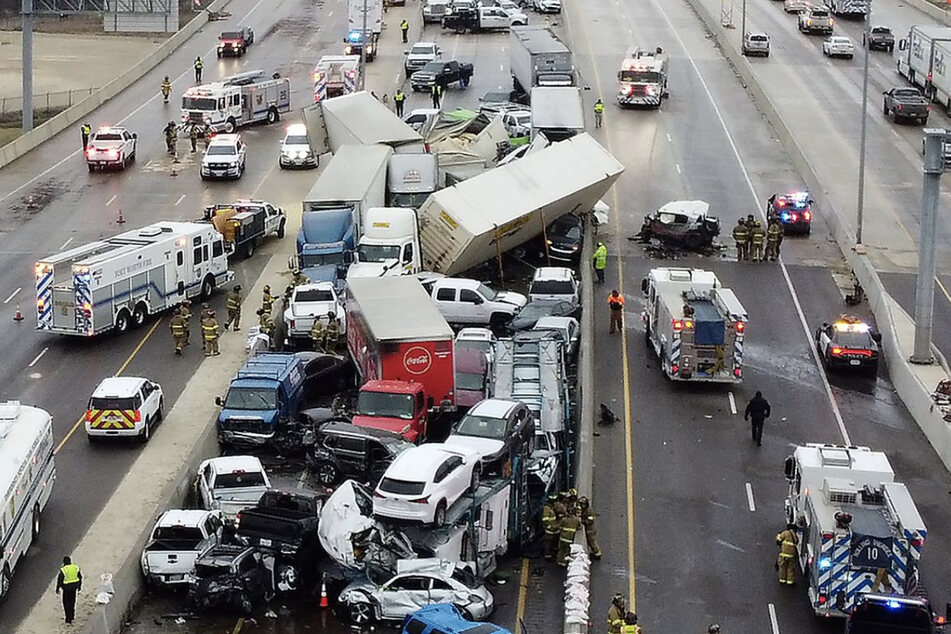 The devastating accident also led to 36 injured people, who were hospitalized.
Footage shared on Twitter from drivers passing on opposite side of the freeway shows the scene of the crash as it unfolded. Videos show an 18-wheeler initially crashing Into the side of I-35 West, which caused it to jack-knife and block the entire freeway.
Other vehicles can be seen traveling towards the truck at moderate speeds, and were unable to stop on the iced over roads, crashing into the 18-wheeler, creating a domino effect from then on.
CBS News reported that drivers were trapped in their cars, unable to move. Firefighters from the Fort Worth Fire Department pulled each person out of their car.
Winter weather and freezing rain are very foreign in Texas, making driving in these conditions all the more difficult and dangerous.
Fire department issues plea for people to stay home
NBC 5 cited Mike Drivdahl of the Fort Worth fire department, who asked for people to stay home if possible, saying "If you don't have to get out, please don't get out." He added, "we have a lot of emergency crews doing a lot of work. The last thing we need is people who don't need to be out getting into any type of accidents."

Emergency crews are using salt and kitty litter in attempts to de-ice the roads and improve driving conditions for those who must travel.
Cover photo: @KMTorralva