Florida highway covered in beer cans after major accident
Brooksville, Florida - Multiple vehicles collided on Interstate 75 early Wednesday morning, causing cases and cans of Coors Light beer to spill out onto the road.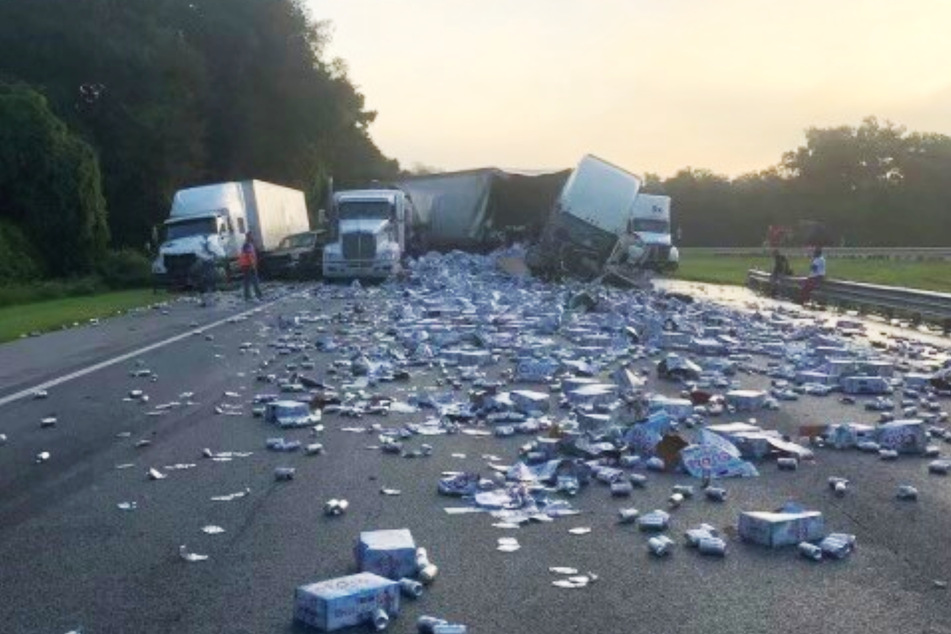 The Florida Highway Patrol (FHP) of Tampa tweeted photos of the scene in Hernando County as southbound lanes were closed off for miles during early morning rush hours.
According to Fox13, it all started with a semi truck hit the rear of another as it was changing lanes on the three lane highway.
Two other semis and a pickup truck stopped behind the crash, but a fifth semi, full of beer, collided with them.
Its trailer ended up crashing into another that was transporting concrete, causing the contents of both trucks to spill, covering the highway.
Fortunately, only tragedy was all that wasted beer. The pickup truck driver only suffered minor injuries and no one else was harmed in the accident.
"Need any help cleaning up? Asking for a friend," one Twitter user hilariously replied to the FHP's post.
Others shared memes, such as one of Homer Simpson dancing around an overturned truck as it sprays beer everywhere.
By noon, the highway had been cleared and all lanes had fully reopened. Cheers to that.
Cover photo: Twitter / @FHPTampa