Hoover Dam explosion: Fire extinguished as authorities discover cause
Boulder City, Nevada - An explosion occurred at Hoover Dam on Tuesday morning, causing a huge fire that was put out relatively quickly.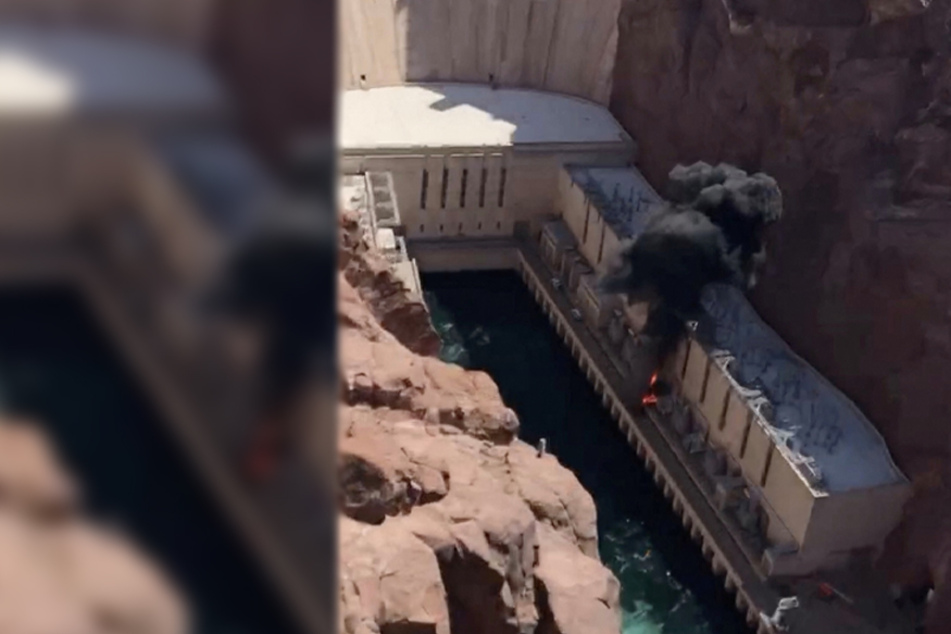 A video posted on Twitter by user Kristy Hairston shows the moment an explosion occurred at the dam while she was on a tour. In the audio from the clip, someone – presumably the tour guide – can be heard trying to gather the group to evacuate.
"Get your video on that, there's just been an incident at Hoover Dam," a male voice states. "An explosion and a fire. We're gonna be leaving now so we don't get trapped in here."
Shortly after the initial explosion, reporter Moshe Schwartz with YWN shared a video of blaring sirens sounding off at the dam, indicating that something was definitely wrong.
According to Boulder City's Twitter account, the fire was extinguished before the Boulder City Fire Department arrived at the scene.
The US Bureau of Reclamation has since taken matters into its own hands, and provided an update on the explosion
The Bureau of Reclamation responds to the Hoover Dam explosion
In a statement, the Bureau of Reclamation's Regional Director Jacklynn L. Gould said, "At approximately 10 AM PDT, the A5 transformer at Hoover Dam caught fire and was extinguished by the Reclamation/Hoover fire brigade."
According to the statement, there were no injuries amongst visitors or employees.
"There is no risk to the power grid and power is still being generated from the powerhouse. We are investigating the cause of the fire and will provide additional updates as they are available," Gould added.
UPDATE, July 20, 8:00 AM EDT: Faulty transformer caused fire
Officials have found the cause of Tuesday's explosion and fire at the Hoover Dam: a blown up transformer.
The dam has 15 such machines that regulate the voltage of the energy generated for consumer use. One of them exploded, leading to the huge plume of black smoke and flames seen in the videos recorded at the scene.
Officials are still trying to determine exactly what went wrong, but per the Associated Press, they insisted there "is no risk to the power grid."
Cover photo: Collage: REUTERS