India train crash leaves over 260 dead and more than 900 injured
New Delhi, India - The death toll from a collision of three trains in the east Indian district of Balasore has risen to at least 261 in one of India's worst such accidents in decades.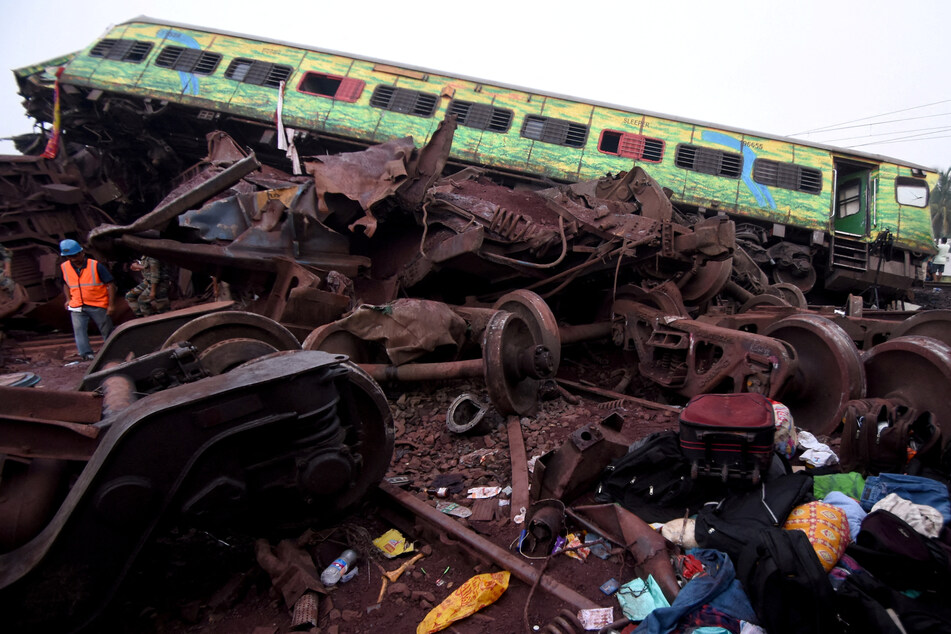 The horrific crash on Friday evening left about 900 people injured, authorities in Odisha state said, as it declared a day of mourning for the victims on Saturday.
The death toll is expected to rise further as rescue teams search the scene.
About a dozen damaged carriages lay on and next to the tracks, some with their wheels sticking up, some with torn open ceilings, the windows smashed.
On and next to the carriages, dozens of helpers in civilian clothes and rescue workers in orange protective suits tried to rescue injured passengers from under the debris.
Cranes and bulldozers were also brought in.
The cause of the accident is still being investigated. However, it is thought a passenger train derailed before being struck by another on an adjacent track. A goods train was also involved in the incident.
Death toll in horrific India train crash expected to rise
Rescue efforts on Friday involved more than 115 ambulances, Odisha state's chief secretary Pradeep Jena said. About 500 units of blood were collected overnight, with 900 units currently in stock, he tweeted.
"This will help in treating the accident victims. I'm personally indebted and grateful to all the volunteers who've donated blood for a noble cause," he wrote.
Railway Minister Ashwini Vaishnaw arrived at the scene on Saturday morning to assess the extent of the tragedy.
India has seen a lot of investment in railways in recent years, but problems persist.
Cover photo: REUTERS