Lifeguards jump to save Hamptons man in adrenaline-filled rescue
East Hampton, New York - A man who had collapsed on a beach was unresponsive for 12 minutes until lifeguards jumped in to save his life.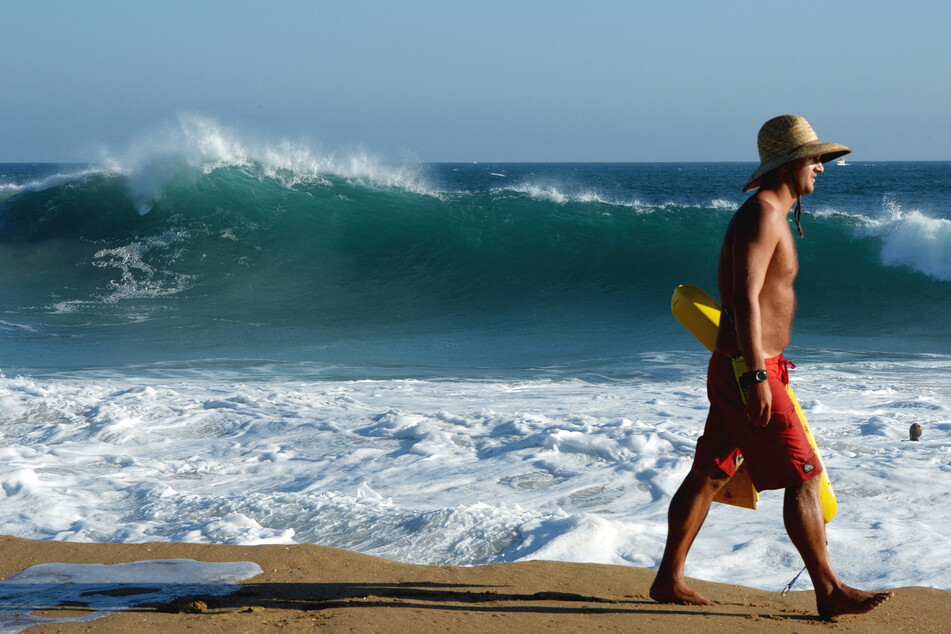 David Plotkin sat down with Fox & Friends Weekend on Sunday and explained that a routine, hour-long bicycle ride along Atlantic Beach with a good friend became a near-death experience.
The duo had travelled for 30 minutes when the 50-year-old abruptly collapsed onto the sand "about 20 yards east of the lifeguard stand."
"I collapsed right in front of a retired police officer," Plotkin said. "He and his wife saw me down and ran over."
The couple begin giving him CPR until two lifeguards arrived, including lead lifeguard John Ryan Jr.
"They sprung into action and brought the defibrillators over, and they were working on me for 30 minutes," Plotkin shared.
Ryan Jr. said he couldn't detect Plotkin's pulse, "and at that point, the heart was not beating, so we continued CPR throughout the whole process [and waited] to transport him off to a waiting ambulance."
He and his team managed to successfully resuscitate Plotkin, who lived to bike another day.
Plotkin was very fortunate, and the lifeguards that came to his rescue are true heroes.

Cover photo: MARK RALSTON/AFP