Lightning strike kills woman and her dogs in "one-in-a-million chance"
Pico Rivera, California - During a thunderstorm near Los Angeles, a woman and her two dogs were struck by lightning and fatally injured.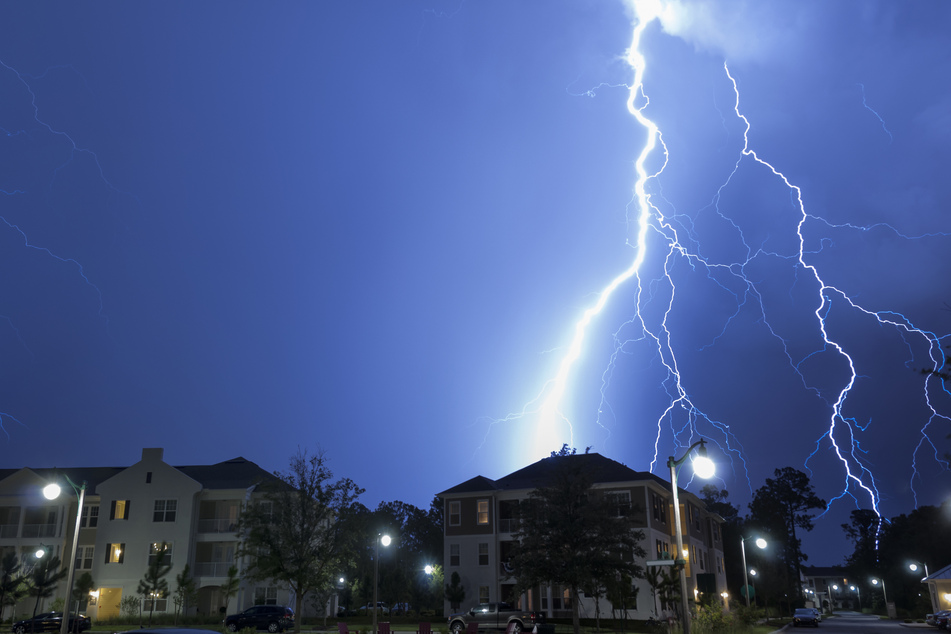 The accident occurred in the suburb of Pico Rivera, when 52-year-old Antonia Mendoza Chavez was walking her dogs near a river Wednesday morning, the sheriff's office shared.
"All of a sudden, it started thundering and lightning," said LA County Sheriff's Sgt. Patrick Morey.
"There's a one-in-a-million chance of something like this happening, and it happened."
A passerby found the woman and alerted authorities, but neither she, nor her dogs, could be revived.
The National Weather Service had warned of a storm front for the region, with heavy rains, thunderstorms, hail, as well as possible fires caused by lightning.
City officials said in a statement that 3,700 lightning strikes were reported in Southern California, according to NBC Los Angeles. As a result, some outdoor events were canceled nearby as some areas suffered power outages. Several beaches were also closed as a precaution in Long Beach.
The woman's death was the first recorded death from lightning in the US this year, according to the National Lightning Safety Council. They confirmed fatal strikes are rare, but have happened about 11 to 40 times a year over the last decade.
According to police, there were no reports of further injuries due to the storm.

Cover photo: 123RF/ jcpjr