Military aircraft crash in California kills all Marines on board
El Centro, California - A military aircraft crashed in Imperial County near California's border with Arizona Wednesday afternoon, killing all five Marines aboard, according to preliminary reports.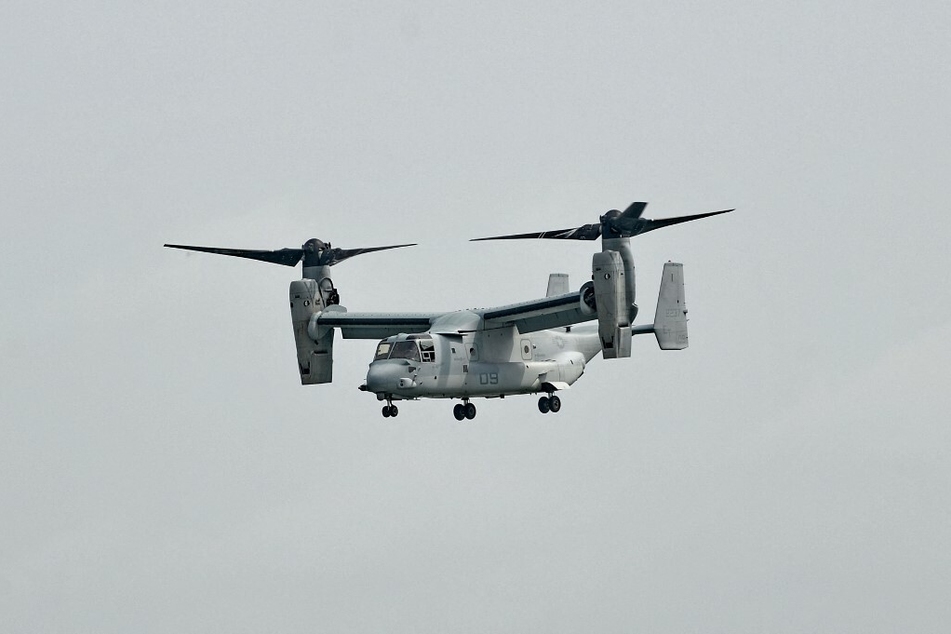 The MV-22B Osprey went down near the Glamis Dunes, around Coachella Canal Road and Highway 78, according to dispatch reports from emergency responders and Imperial County spokesperson Gil Rebollar.
"I can confirm that the county is assisting the military with a downed helicopter" near the dunes, Rebollar said when reached by phone.
Local firefighters, sheriff's deputies, and other emergency responders are assisting the naval air base in El Centro, some 110 miles east of San Diego.
The US Marines used Twitter to dismiss any suggestions that there was any nuclear material aboard the aircraft, saying: "Contrary to social media rumors, there was no nuclear material on board the aircraft."
In an earlier tweet, they confirmed that the aircraft was based at Marine Corps Air Station Camp Pendleton with Marine Aircraft Group 39.
The MV-22b Osprey crashed around 12:25 PM Wednesday.
A federal source who spoke on condition of anonymity said there had been five Marines aboard the helicopter and four were dead. Rescue teams in the area were searching for a fifth person who was aboard the craft.

UPDATE, June 9, 4:45 PM EDT: All five Marines killed in crash
The Third Marine Aircraft Wing has confirmed that all five of its service members on board the crashed MV-22B Osprey aircraft have died.
"We mourn the loss of our Marines in this tragic mishap," Major General Bradford J Gering said in a statement. "Our hearts go out to their families and friends as they cope with this tragedy."
The Osprey is a tilt-rotor aircraft that can take off and land like a helicopter and fly like an airplane by pivoting its rotors. Versions of it are flown by the Marines, Navy, and Air Force to transport troops and equipment. It has a higher top speed and longer range than a helicopter, but is able to hover and land like one.
However, the Osprey has a troubled and controversial history, having been involved in eight crashes since it was made operational in 2007.
Cover photo: ROSLAN RAHMAN / AFP