Nepal plane crash leaves dozens dead in latest air travel tragedy
Pokhara, Nepal - Another air catastrophe struck Nepal, with 68 bodies recovered after a passenger plane crashed in the city of Pokhara, airport authorities said.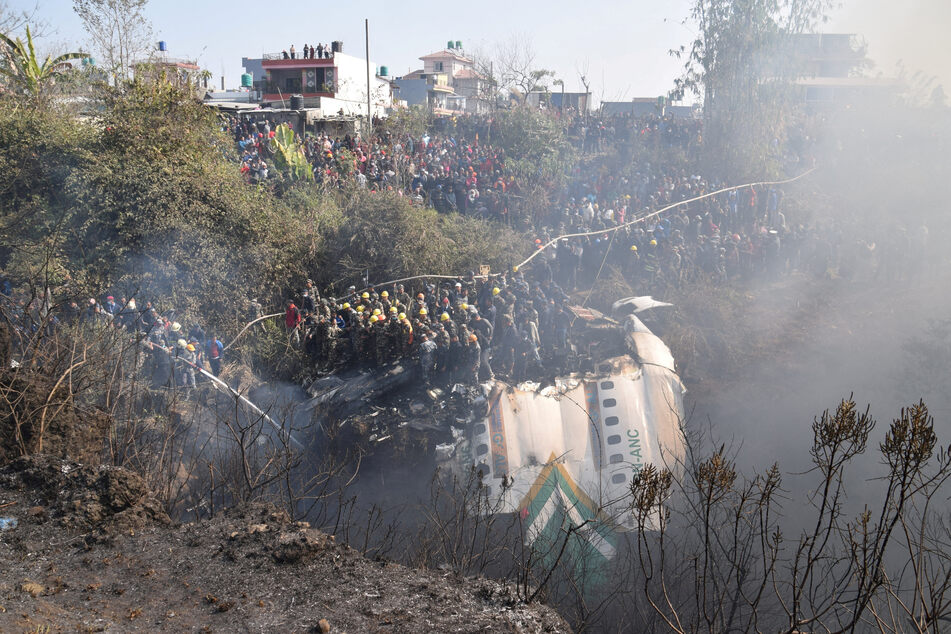 Police said they had not found any survivors so far after the Yeti Airlines plane went down minutes before its expected landing at Pokhara airport. It was carrying 68 passengers and four crew.

The plane flying from the capital Kathmandu to Pokhara lost control and fell into a gorge.
The aircraft was in contact with the local air traffic control room until 10:50 AM local time (12:05 AM EST), according to the Civil Aviation Authority of Nepal (CAAN).
Some 300 emergency personnel as well as members of the army were helping with the rescue effort.
There were 53 Nepalis, 5 Indians, 4 Russians, 2 Koreans, and one person each from Ireland, Australia, Argentina, and France on board the ill-fated flight, CAAN said.
Nepal hit with yet another tragedy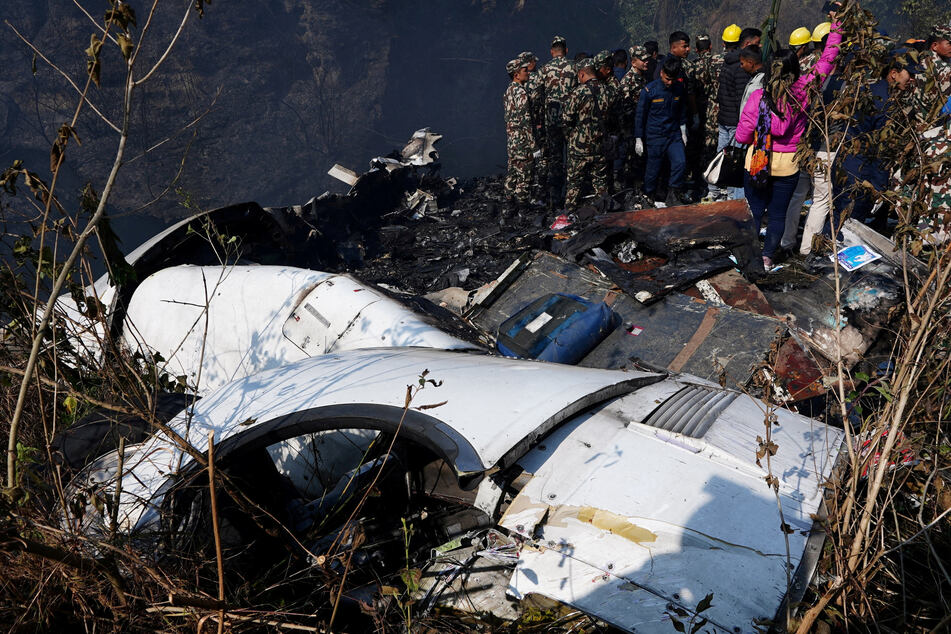 Videos and photos on social media showed clouds of smoke at the reported site of the crash, between the city's former airport and the new Pokhara International Airport.
Police officials said that the search team faced difficult conditions because of the dangerous nature of the gorge.
It was not immediately clear what caused the crash.
Prime Minister Pushpa Kamal Dahal called an emergency cabinet meeting following the crash, according to the Kathmandu Post.
The government has also formed a panel to investigate the crash and announced a day of national mourning on Monday, local media reported.
Nepal has seen several larger plane crashes in recent years. In May last year, a plane crashed in the country's Himalayas with 22 people on board.
In 2018, a US-Bangla Airlines plane from Dhaka crash-landed at the airport in Kathmandu, killing at least 51 people.
Cover photo: REUTERS