Ship stuck in Chesapeake Bay after cousin ship had similar problem
Baltimore, Maryland - A ship, coincidentally named Ever Forward, appears to have stalled.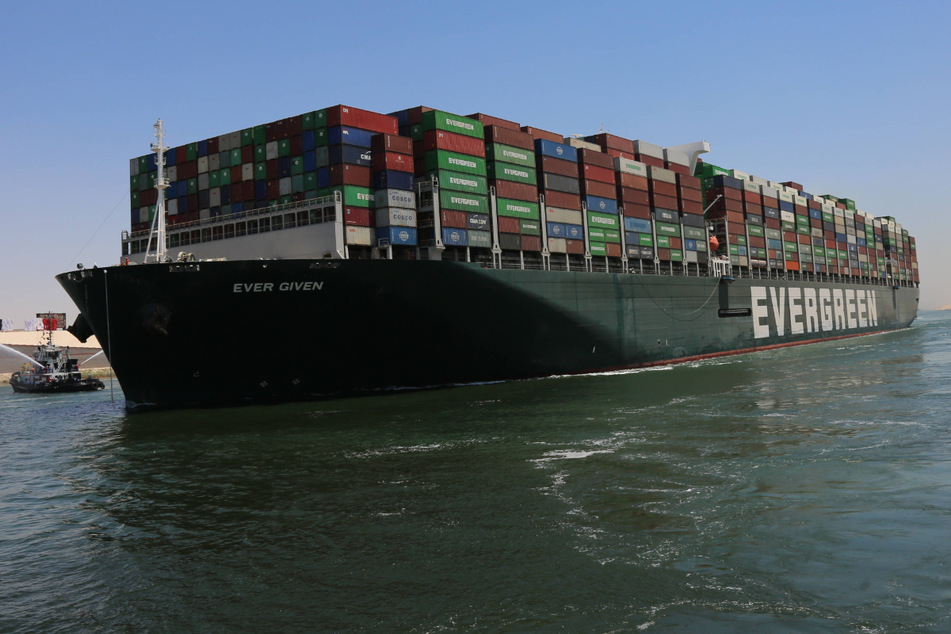 Efforts are underway to dislodge a 1095-foot container ship that got stuck off the East Coast of the US, nearly one year after another ship operated by the same carrier blocked the Suez Canal for six days and caused ripple effects on world trade.
The US Coast Guard on Monday said it was working with the Maryland Department of the Environment to get the Hong Kong ship Ever Forward floating again after it grounded in Chesapeake Bay, near Craighill Channel off Baltimore, Maryland.
According to its schedule, the ship set off from Baltimore on Sunday and was due to arrive in Norfolk, Virginia on Thursday before setting off for New York and then the Panama Canal.
The coast guard said it first received reports that the vessel got stuck at 9 PM EST on Sunday, adding that "initial reports indicated no injuries, pollution, or damage to the vessel as a result of the grounding."
The ship was not "obstructing the navigational channel," the coast guard said in a statement, "however, vessels operating in the vicinity will be required to conduct one-way traffic and transit at a reduced speed."
In March 2021, the massive container ship Ever Given, also operated by shipping line Evergreen, blocked the Suez Canal for six days after it ran aground during a sandstorm, disrupting traffic on one of the busiest shipping routes and triggering trading chaos.
The National Weather Service has issued a "low water advisory" to remain in effect until 7 PM on Tuesday for the coastline stretching from Fenwick Island in Delaware to Cape Charles in Virginia, citing shallow waters and "hazardous navigating conditions."
Cover photo: IMAGO/NurPhoto