Amazon labor organizers arrested in New York as they deliver food to workers
New York, New York - Three Amazon Labor Union (ALU) organizers, including two current employees, were arrested on Wednesday at the company's JFK8 Staten Island facility, apparently for the terrible crime of... delivering food?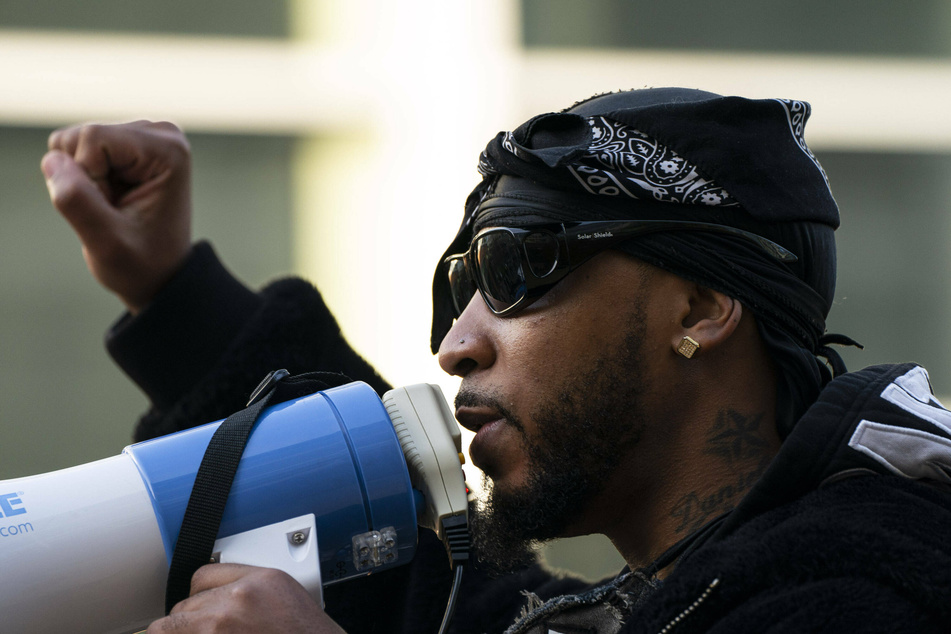 Christian Smalls, a former Amazon employee and leader of the ALU movement, was arrested alongside two current warehouse workers.
Footage shared by Vice shows all three organizers, wearing bright red ALU shirts, being handcuffed by police as bystanders demand to know the reason for their colleagues' arrest.
"He was stopping someone from arresting someone who was trespassing," an NYPD officer responds.
Smalls wrote on Twitter that he and his associates were delivering food to workers while they were on break. He was in the parking lot when one of the managers approached him, saying he would call the police if Smalls did not leave immediately.
Soon afterward, five squad cars pulled into the parking lot, the ALU leader said. He told officers he would leave as soon as the vehicle's owner returned, but they were "already being aggressive."
Smalls' colleagues, Brett Daniels and Jason Anthony, were targeted as well. The disturbing video reveals Anthony pleading with officers to let him go, saying he works at the facility and has a disability, but they did not relent.
Smalls said the company "only called the police because our luncheons for the workers have been key for our organizing efforts so they wanted to arrest me to intimidate workers."
But he and his colleagues have no intention of giving up on their fight for union representation: "@amazonlabor will not give in we will continue feeding our fellow co-workers weekly like we've been doing for the last 10 months."
Workers at JFK8, New York City's largest Amazon facility, have a union election scheduled for the end of March.
Cover photo: IMAGO / ZUMA Wire