Today's horoscope: free horoscope for April 9, 2021
Every new day brings astrological wisdom written in the stars. Take control of the present and shape your own future with the daily horoscope's spiritual advice!
Your free horoscope for Friday, April 9, 2021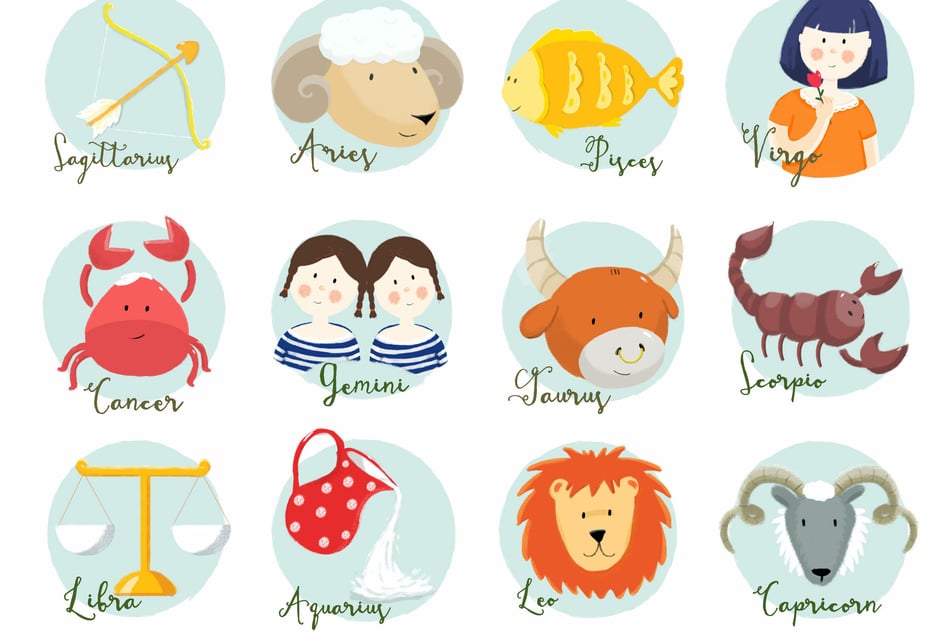 Aries, Taurus, Cancer, Gemini, Virgo, Leo, Libra, Scorpio, Pisces, Aquarius, Capricorn, and Sagittarius.

No matter which star sign you and your loved ones belong to, there's something for everyone in the daily horoscope.
Take a close look at important areas of life and find out what you can expect in matters of love, career, and health this Friday.
You have plenty of reasons to head into the weekend with a spring in your step and positivity in your heart.
All you need is a dose of cosmic courage to take destiny into your own hands and fill your day with harmony, love, and success!

Aries horoscope: March 21 - April 19
There's an issue that won't let you and your partner rest. Only openness will get you to the root of the problem. Get it sorted out as soon as possible. If you don't take firm control of your financial situation, you run the risk of losing everything.
Taurus horoscope: April 20 - May 20
Laughter can be an effective workout for the soul. You get by with a relentlessly positive mood that makes you a welcome guest everywhere. Don't be so tightfisted all the time, treat yourself to something every now and again.
Gemini horoscope: May 21 - June 20
There's flirting written in the stars and this will bring great romantic experiences in the couple of days. Good professional opportunities are finally on the horizon too.
Cancer horoscope: June 21 - July 22
You're about to bag the catch of a lifetime. Treat your partner well and use Mercury's favorable influence to your advantage.
Leo horoscope: July 23 - August 22
Tone down your entrepreneurial impulses a bit. You can now finally take care of unfinished business once and for all.
Virgo horoscope: August 23 - September 22
You only have one goal in mind and forget everything else around you. Don't look back so often and stop wondering what could have been. Accept each day as it is, be more optimistic!
Libra horoscope: September 23 - October 22
It's a good time to shed some pounds. Change your diet, exercise a lot, and give up sweets. You're not fully prepared for what is about to come at you.
Scorpio horoscope: October 23 - November 21
You have a winning hand, which keeps the domestic bliss going. Pent-up aggression keeps spilling out. That's an indication of unfulfilled wishes and unresolved tasks. Change something!
Sagittarius horoscope: November 22 - December 21
Don't burden yourself with too much, you're already struggling. If you have a lot going on, you'll have a hard time getting everything done on time. Stay calm and relaxed.
Capricorn horoscope: December 22 - January 19
After tender whispers of love, a fiery passion awakens. Someone recognizes your talent and rewards it.
Aquarius horoscope: January 20 - February 18
You're strong and vital – what more do you want? This is a good way to be. You have to pull yourself together now, don't get too excited. You are now prone to rashness, so be careful!
Pisces horoscope: February 19 - March 20
An overzealous person is causing feelings of guilt about your work ethic. Objective approaches come off well because you concentrate your thoughts and formulate them precisely. Orient yourself and take the chance!
Cover photo: 123RF/zenina