"Fire storm" destroys 1,000 homes as residents remain missing in Colorado wildfire
Louisville, Colorado - Nearly 1,000 homes were destroyed by a wildfire in Colorado, local authorities said on Saturday, while three people were missing and feared dead.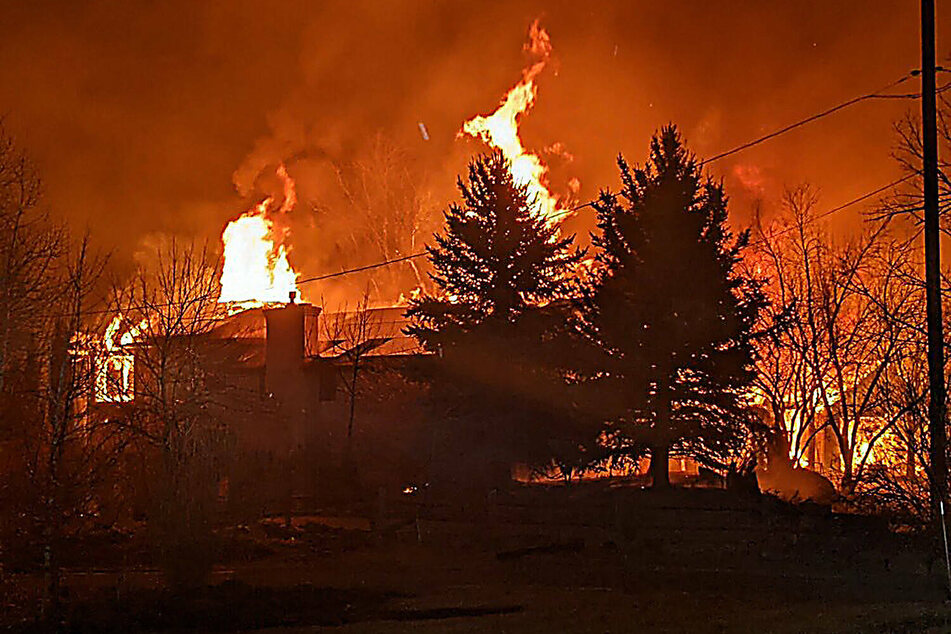 On Thursday, a wildfire forced some 30,000 residents to flee their homes in the communities of Louisville and Superior, just north of Denver.
Boulder County Sheriff Joe Pelle told reporters that 991 structures were destroyed and a further 127 damaged by the Marshall Fire.
Pelle said that three people were confirmed missing and feared dead as their homes were destroyed by the fire.
"There are three unresolved [missing person reports]. Their homes are destroyed, potentially there are human remains in those homes. The debris is hot, it's all fallen in and it's now covered with 8 inches of snow," Pelle said.
"So search and recovery efforts are hampered, substantially."
"I have suspected we would have a loss of life just based on the size of this fire, the speed and the ferocity. I think it's miraculous that, if it is three, it was three and not 100 or hundreds, so I am grateful for that but I am also extremely sorry for those families," Pelle said.
The sheriff said that the investigation into the origin of the blaze continued.
President Joe Biden on Saturday approved a disaster declaration.
Blazes like this are unusual in the winter, although wildfires have been more common in the Western US throughout this past year.
Cover photo: imago/ZUMA Press