Plane catches fire on landing at Miami Airport
Miami, Florida - A passenger jet from a new low-cost airline from the Dominican Republic crash-landed at Miami International Airport on Tuesday evening, and burst into flames.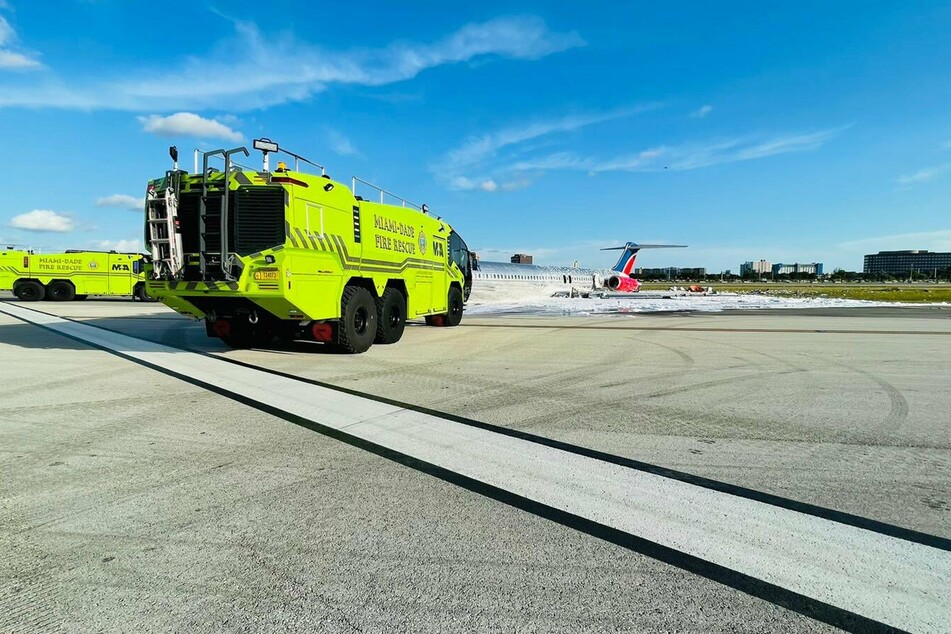 Firefighters successfully doused the billowing flames that engulfed RED Air Flight 203 after it suffered a landing gear malfunction, skidded on the runway, and came to a stop on a grassy area.
Miraculously, the crash injured three people, but did not kill any of the 126 people on board.
Social media posts showed passengers scampering away from the plane, some holding their children, some rolling their carry-on luggage, others taking video with cellphones.
"When our fire crews arrived they saw the wing of the aircraft was on fire. They quickly began working on putting out the fire utilizing specialized foam trucks," Miami-Dade Fire-Rescue spokeswoman Erika Benitez said. "All passengers were off the aircraft."
The three injured people were taken to local hospitals, Benitez said, as fire crews worked to "mitigate" a fuel spill on the runway.
Miami Airport plane crash was captured on social media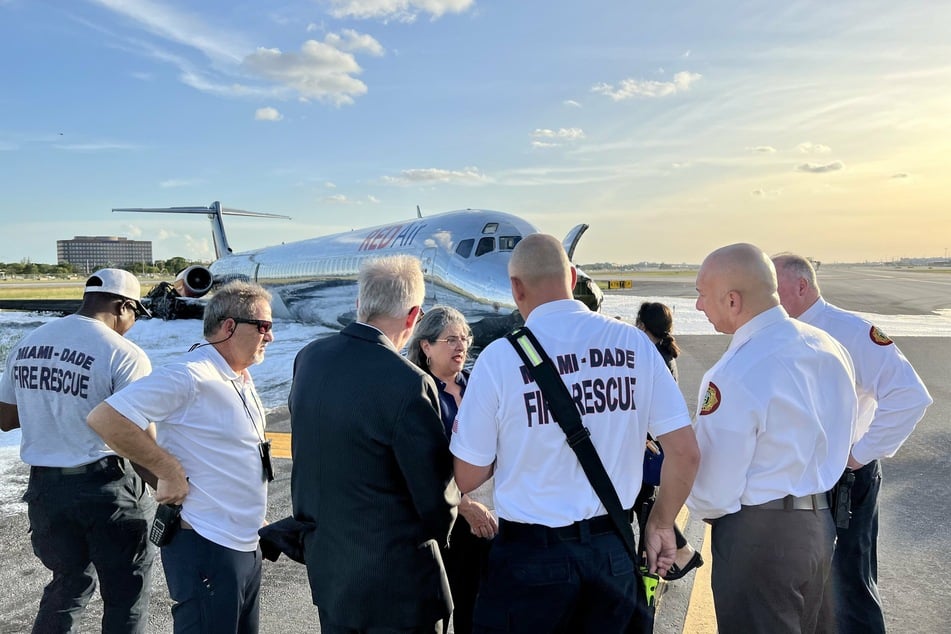 Passenger Mauricio Davis of Weston, Florida, said that when people saw the fire, they began screaming and panicking.
"People were very frightened," said Davis, who was returning from Venezuela and caught the connecting flight in Santo Domingo.
The plane "scraped" the south runway closest to Perimeter Road, nearest the Dolphin Expressway, and hit nothing else, according to airport spokesman Gregory Chin.
The McDonnell Douglas MD-80 was arriving from the Dominican Republic, the home base for RED Air, a carrier founded last year — the nation's fourth — with hopes of expanding across Latin America.
What exactly caused the malfunction remained unclear.
It was also unclear if Red Air on Tuesday night had released any statements on the crash. Its Twitter page, which boasts just over 300 followers, had not sent a tweet since Sunday.
Cover photo: Twitter/MiamiDadeFire