Wildfire season: Here's what firefighters are up against across the country
Santa Fe, New Mexico - Wildfires in New Mexico and Texas are picking up steam, and firefighters have to contend with punishing conditions as they try to contain the blazes.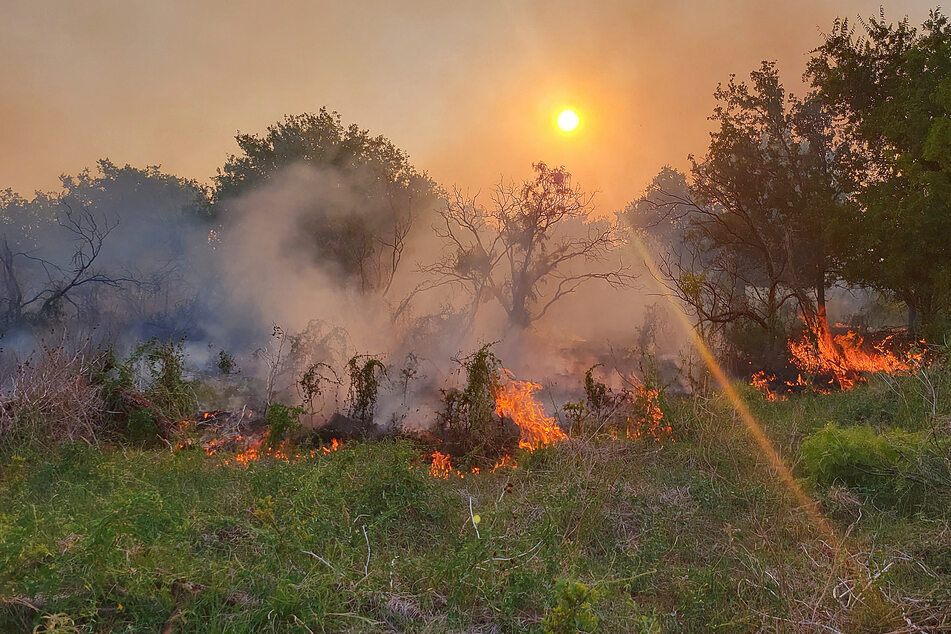 Thousands of firefighters are trying to slow the spread of the Hermits Peak and Calf Canyon fires in New Mexico and fires in other states, according to the Guardian.

They are fighting an uphill battle, because weather conditions are dry, hot, and windy.
The climate crisis and the ongoing megadrought in the US West have turned the area into a tinderbox that only needed a spark to get multiple wildfires started.
Coconut Fire and Mesquite Heat Fire
The Coconut and Mesquite Heat fires in Texas are proving difficult to fight because heavy winds are keeping firefighters on their toes.
Both fires are not fully contained, and are burning across a total of over 30,000 acres.
Cooler weather is in the cards for the weekend, which will give the teams on the ground a better shot at slowing the burn and getting it under control.
New Mexico fires
Heavy winds are making it hard for helicopters and special firefighting airplanes to drop water and flame retardant onto the blaze.
The huge fire has been burning since early April, and likely already destroyed over 1,000 homes.
"Today, we saw a real good, old-fashioned firefight out there. Tomorrow is going to be a big day, bigger than we saw today," Stewart Turner, a US forest service expert, told the Guardian on Thursday
Just like teams in Texas, the firefighters in New Mexico will likely have an easier time dealing with the blaze as cooler weather rolls in on the weekend.
Wildfire season is starting earlier thanks to climate change and the dry conditions in the US Southwest, leaving firefighters and anyone in the area hoping for rain.
Cover photo: REUTERS