Today's horoscope: Free daily horoscope for Friday, May 6, 2022
Are you unsure if you should be doing your happy dance to welcome Friday or staying calm and collected before the weekend rolls in? Check out today's horoscope to see what astrology recommends for your star sign!
Your free horoscope on Friday, May 6, 2022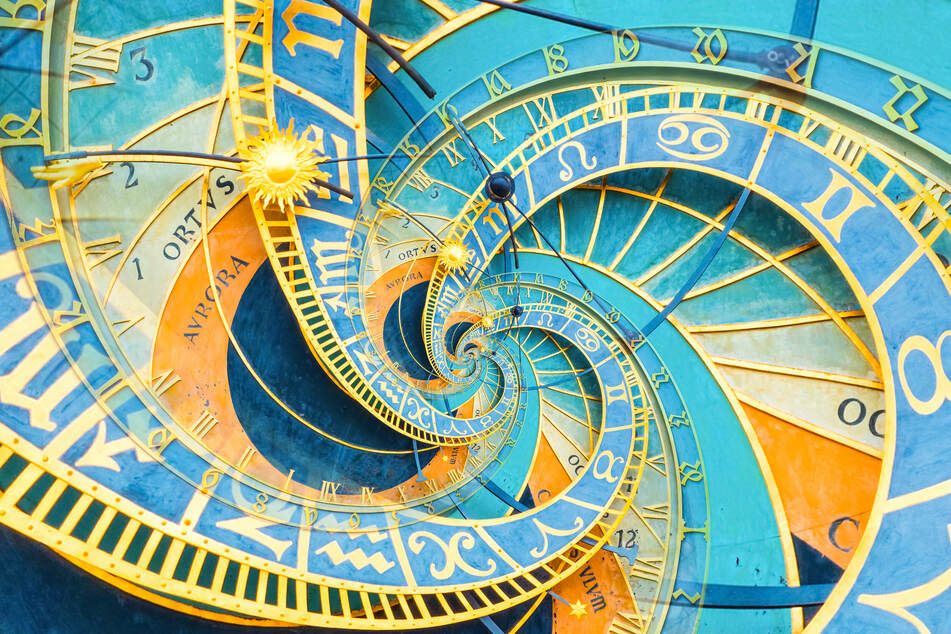 Aries, Taurus, Gemini, Cancer, Leo, Virgo, Libra, Scorpio, Sagittarius, Capricorn, Aquarius, and Pisces:
For some star signs, the current constellations promise smooth sailing in both romantic and professional relationships.
Today, the Sun sextiles Mars, which has plenty of fire energy to spread around. Do you feel the need to challenge yourself? Now's the time to do it!
Find out what surprises the day has in store for you in the free daily horoscope for Friday, May 6. Cupid is out and about, and there's adventure in the air.
Get the celestial advice you need to make the day great for your body, mind, and soul. The stars are always on your side – let them guide you forward!
Aries horoscope: March 21 - April 19
What you need right now is patience, perseverance, and careful planning. Try to act prudently, Aries. You recently reacted like a bull in a china shop, and your family is upset with you.

Taurus horoscope: April 20 - May 20
Your friendly grin wins you love and good will. Keep it up, especially when flirting. It's a good time to clear up any misunderstandings.

Gemini horoscope: May 21 - June 20
You have got to reduce your stress level, you're not coping well at the moment. Follow your penchant for beautiful things and draw renewed energy from them.

Cancer horoscope: June 21 - July 22
A weekend of wellness will do more for your love life than a weekend of partying. Consider going on a weekend trip. It's not surprising that you feel weak and drained, the cosmic energy isn't flowing your way.

Leo horoscope: July 23 - August 22
You can chill at work, things are going your way. When's the last time you got a massage? Treat yourself to something soothing.

Virgo horoscope: August 23 - September 22
A little effort goes a long way, and now you have more success than you know what to do with. What's holding you back? Trust yourself and use your superpower in communication.

Libra horoscope: September 23 - October 22
Anything that makes you smile should be on the agenda, regardless if that's partying or soaking up some culture. Invite friends over, Libra. Celebrate, dance, and enjoy this moment.

Scorpio horoscope: October 23 - November 21
Avoid conflicts and hold on to that good mood and optimism of yours. Some family members don't get your positivity, but that's ok, they don't have to.

Sagittarius horoscope: November 22 - December 21
Add a healthy dose of self-criticism to your diet. You need to find the balance between attacking things head on and letting them slide. There's work to be done on your finances.

Capricorn horoscope: December 22 - January 19
Today is for good vibes. You are chill both mentally and physically, your calm soothes those around you. Even better, you're finally in good shape again. Sigh out that tension you've been holding, the universe is pulling for you and hard times are fading away.

Aquarius horoscope: January 20 - February 18
Caution is always good, but it's time to get on out there! Being out and about will give you need interesting things to talk about. You can't do everything as fast as lightning. Try to stay calm even as the pile on your desk grows.

Pisces horoscope: February 19 - March 20
Today will be exciting and steamy, despite a small spat. You might not always be able to make progress in leaps and bounds, but everything is looking up – even your bank balance.

Cover photo: 123rf/ perseomedusa