Today's horoscope: Free daily horoscope for Monday, August 8, 2022
Are you full of energy and passion? Or is stress and relationship drama stealing your power? The horoscope can help you make the best of whatever situation you find yourself in this Monday.
Your free horoscope on Monday, August 8, 2022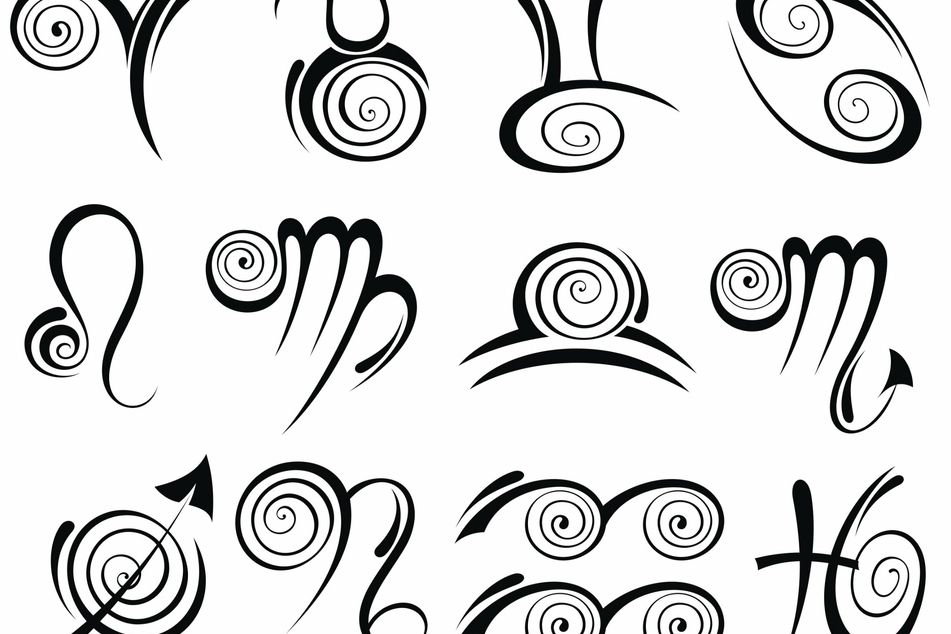 The full moon is just a few days away.
But before that big moon energy hits, there are some other challenging alignments coming our way.
This Monday, Venus opposes Pluto. Regardless if your sun or rising sign is a fire, earth, air, or water sign, you'll find it's time to let go of what's no longer serving you.
Muster the strength to let that old flame – or those jeans – go for good. This alignment can be a tense one, so take today one step at a time.
Aries, Pisces, Libra, Aquarius, Cancer, Taurus, Leo, Gemini, Scorpio, Sagittarius, Virgo, and Capricorn, think about what you need to do to keep your energy up.
Growth can be painful, and it takes power. The daily horoscope can help inspire you to find a way to make your love life, finances, work, or creativity bloom.
Aries horoscope: March 21 - April 19
Make sure you finish on time. Emotions are running high, and you aren't in control. Do your best to be considerate, Aries. Not everyone can comprehend your fiery nature.
Taurus horoscope: April 20 - May 20
Right now you've got lots of support. You can finally take a cool, calm, and collected approach to your goals. If you've got a big project that's bound to make the news, success will follow.

Gemini horoscope: May 21 - June 20
You've withdrawn too much lately. Time to come out of yourself and connect with the wide word. If you're sick of doing what other people want you to do, just don't do it. Let off some steam, have fun, and do what you enjoy.

Cancer horoscope: June 21 - July 22
Happy, harmonious vibes are working wonders within your family. Try to use your strengths to make your community stronger. People are receptive to your advice and helping hand.

Leo horoscope: July 23 - August 22
Money-wise, things are going to be tight for a while. You're stuck in a high-pressure system. See if you can take some time out to decompress. Consider a spontaneous mini-vacation.

Virgo horoscope: August 23 - September 22
Turn your coworkers' skepticism into trust and confidence. If something needs a solution now, don't hesitate – you've got the power. Act with purpose.

Libra horoscope: September 23 - October 22
You're not just stiff physically but mentally too. Try embracing new ideas and stretching both your body and your soul. Expect work to be fast-paced.

Scorpio horoscope: October 23 - November 21
In your partner's arms, you feel warm, cozy, and safe. Career-wise, you're a step ahead of the pack.

Sagittarius horoscope: November 22 - December 21
This is a great time to tap into new sources of income. Head to a spa, and get yourself the massage or treatment you deserve.

Capricorn horoscope: December 22 - January 19
You need more than lovers and business buddies. Be on the lookout for someone you can hang out with. Do your best to react when your partner gives voice to their needs and desires.

Aquarius horoscope: January 20 - February 18
Those in relationships may feel like they are stuck. Now's the time to be more sensitive and considerate. The best way to get out of a romantic jam is as a team. You're in the mood to talk more about feelings than the tough stuff.

Pisces horoscope: February 19 - March 20
You love pleasure and variety. You like to be pampered and spoil others. As a Pisces, you know how to get what you want. When it comes to fitness, its about the quality of your reps, not the quantity.

Cover photo: 123rf.com/kisslilly