Today's horoscope: Free daily horoscope for Saturday, August 6, 2022
What do the stars have to say about your love life this Saturday? Should you be looking for a new fling or something more serious? Check out the astronews to see if Cupid is about to shoot an arrow your way.

Your free horoscope on Saturday, August 6, 2022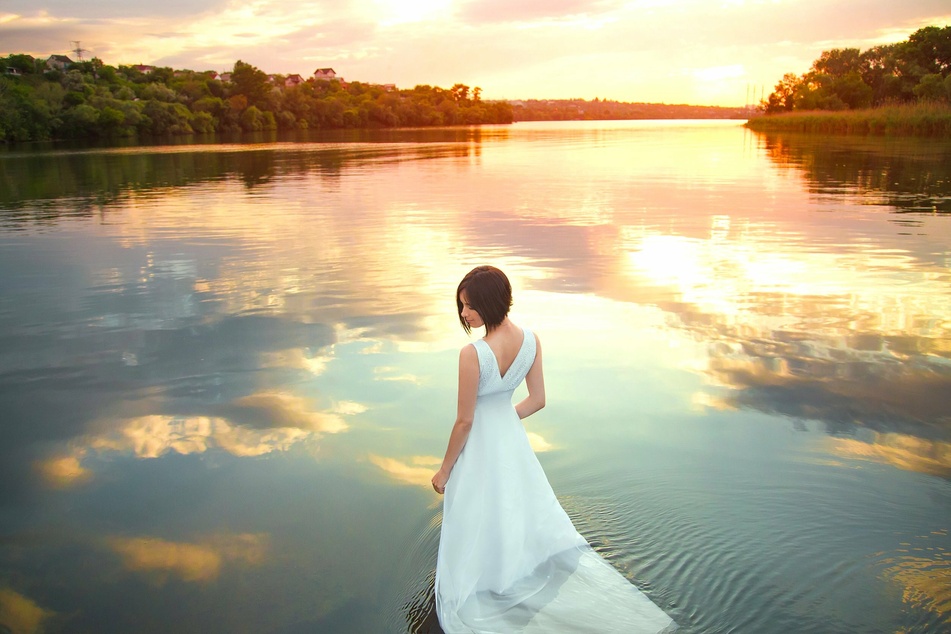 Astrology can be a constant guide in an ever-changing world. It can help you find the key to understanding your emotions and desires.
Embracing the celestial energies can make difficult decisions about work, love, or money, a bit easier to handle.
Aries, Taurus, Gemini, Cancer, Leo, Virgo, Libra, Scorpio, Sagittarius, Capricorn, Aquarius, and Pisces can find out what the universe is sending their way in the daily horoscope.
This Saturday, August 6, the sun moves parallel to Mars, sending vibes of enterprising energy. Do you have a bit more bounce in your step today?
The moon is still moving through Scorpio. But as it continues its transit, waves of harmony are coming our direction.
The daily horoscope explains what these celestial movements mean for your star sign in particular, with the advice you need to make the most of today.
Aries horoscope: March 21 - April 19
Say yes to that surprising invite. Don't shy away from overtime. Instead, prove you are a diligent fire sign, but don't overdo it. You will get the thanks you deserve for your efforts.

Taurus horoscope: April 20 - May 20
Your reactions are slower than a snail's. That's not a good look at work. You should make more of an effort. In your private life, some alone time may lead to deep insights.

Gemini horoscope: May 21 - June 20
Don't avoid that challenge! Speak your truth and take a stand. Can't get an idea out of your head? Then it's time to put it into action.

Cancer horoscope: June 21 - July 22
Your mood is as fickle as the weather, and it's not doing your partner any good. You need to take care of your body. Consider trying some new exercise moves you can do at home.

Leo horoscope: July 23 - August 22
The moon's energy makes you extra charming. No wonder everyone is drawn to you. Keep doing what you're doing; you are healthy and stable.

Virgo horoscope: August 23 - September 22
Attached or single, expect intimacy this weekend. All of your relationships are important, but you need to take some time out for romance. Considerate cooperation is key.

Libra horoscope: September 23 - October 22
Allow yourself to be more open and relaxed. If you don't, you'll just end up under more pressure and have more anxiety. There's a storm brewing in your relationship. If you don't learn to compromise, you might not be able to weather this phase.

Scorpio horoscope: October 23 - November 21
Now is a safe time to let out those feelings that have been growing inside you. Don't worry, they aren't going to cause drama or destruction.

Sagittarius horoscope: November 22 - December 21
Don't give up if things don't go your way right off the bat. Even if you miss your target, your efforts are sure to have an effect.

Capricorn horoscope: December 22 - January 19
Capricorn, you aren't any good at not taking criticism personally. Trust your talents. You make thoughtful decisions and judgments. Those planning and organizational skills of yours are in demand. Don't forget to take time to relax.

Aquarius horoscope: January 20 - February 18
Don't avoid confrontations. You'll discover something new about yourself. The stars are aligned for romance. Get ready to embrace hours of love and togetherness.

Pisces horoscope: February 19 - March 20
Your optimism and sense of contentment may be deceiving you. You are very susceptible to comments from your coworkers. Dare to be a bit more critical.

Cover photo: 123RF/kharchenko